First look: Republicans eye Latinos to unseat Kelly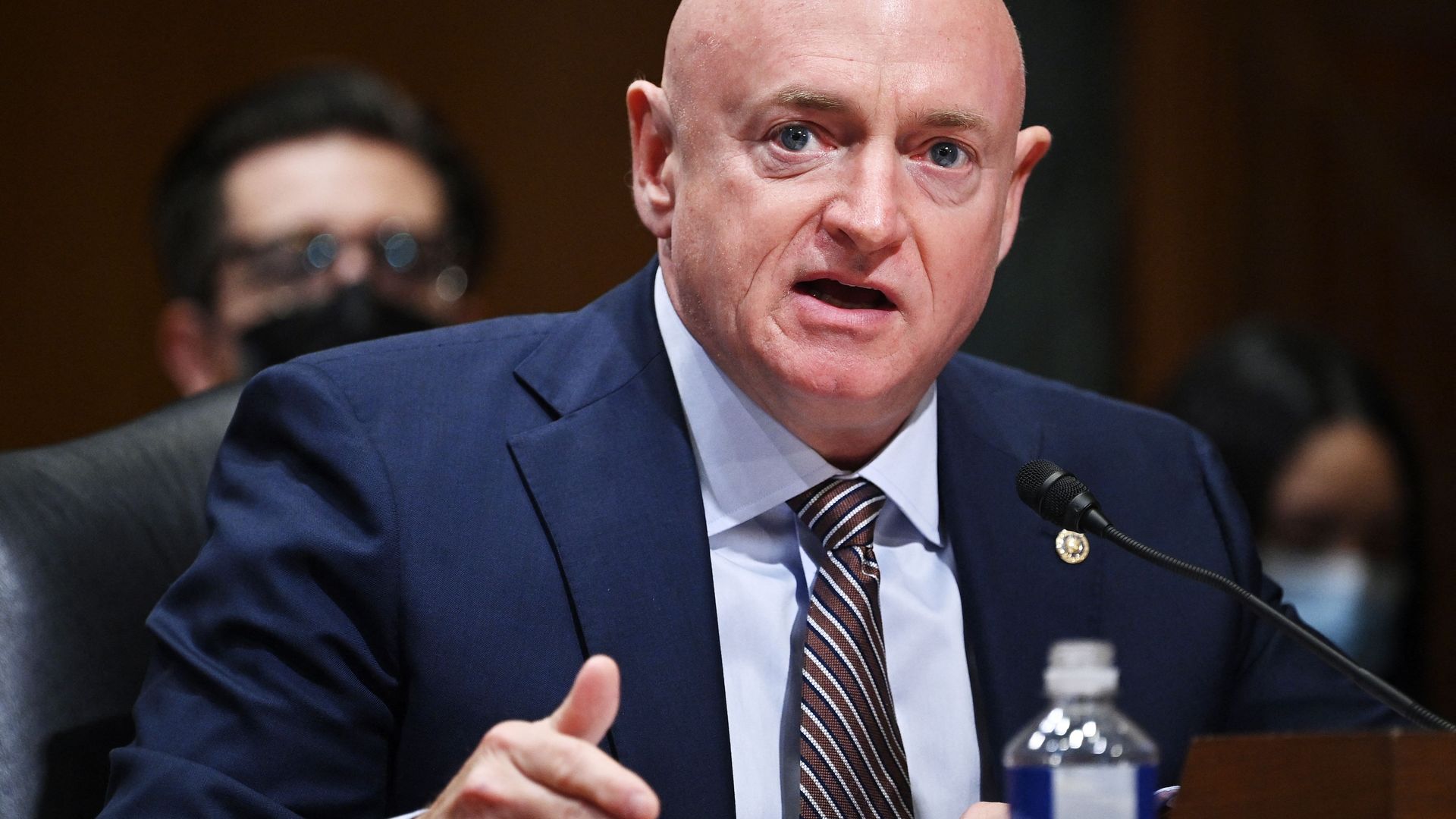 The National Republican Senatorial Committee has hired its first full-time Hispanic communications and political team as it targets Latino voters and tries to unseat Sen. Mark Kelly (D-Ariz.), Axios' Sarah Mucha reports.
Why it matters: A large bloc of Latinos voted for President Biden in Arizona in 2020. Republicans have started focusing on this group not just in South Texas, as Axios earlier reported, but now, Arizona.
Driving the news: The NRSC is getting an earlier start than usual in trying to convince Hispanic voters to vote Republican, releasing a trio of Spanish-language ads — first seen by Axios — that oppose Kelly.
The ads, which will air in Tucson, Phoenix and Yuma, Arizona, hit the senator broadly across a number of issues, including the border crisis, inflation and education.
What they're saying: "Mark Kelly has forgotten about Arizona's working families," a narrator says in Spanish. "From Tucson to Nogales, in our communities, there are many Hispanics like me and you who are paying the price for Mark Kelly's failures."
Although the midterms aren't for another year, the NRSC sees an advantage to starting spending money on advertising early when it feels as if the message can resonate with voters.
Inflation and the border are both hot-button issues facing voters in Arizona at the moment.
A Kelly spokesman did not immediately return a request for comment.
The big picture: The Republican effort to win over the Hispanic bloc isn't just limited to Arizona.
It has plans to target voters in Florida, Nevada and Colorado, and will focus on Hispanic populations in Wisconsin, Ohio and Pennsylvania, as well.
The Republican National Committee also has its eyes on Texas.
As Axios' Shawna Chen reported, it has opened three Hispanic community centers in the southern part of the state in the last year alone.
Flashback: Arizona was a longtime Republican state before it flipped for Biden in the presidential election, thanks to a decades-long effort on the part of Democratic groups courting the Latino vote.
Republicans don't have an easy task ahead of them. The Hispanic electorate in the state is twice as likely to identify as Democratic than Republican.
The GOP is capitalizing on the fact the blue turn seemed to be limited to the presidential race.
The same shift did not happen in statewide races, or in some other parts of the country with large Latino populations, the AP reported after the election.
Go deeper