Activision Blizzard employees call for CEO Bobby Kotick's resignation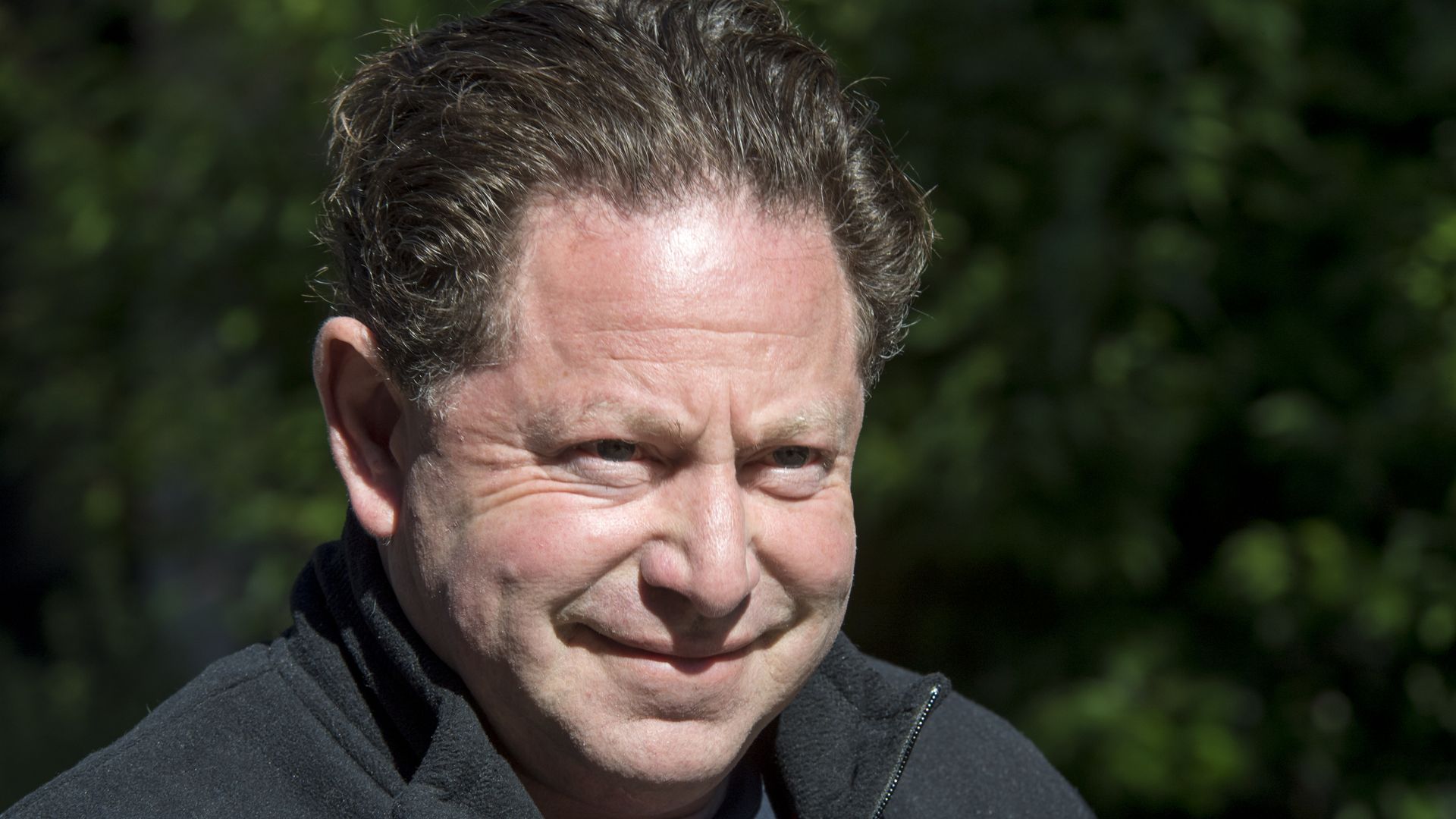 Activision Blizzard employees are calling for CEO Bobby Kotick's resignation and some are planning to hold a walkout Tuesday, following a bombshell Wall Street Journal report about how the company has handled sexual harassment complaints.
Driving the news: The Journal, citing interviews and internal documents, found that Kotick not only knew about several instances of sexual harassment, but also has a history of personally shielding abusers and reports of harassment. Activision Blizzard has called the report "misleading."
According to WSJ, Kotick "didn't inform the board of directors about everything he knew, the interviews and documents show, even after regulators began investigating the incidents in 2018."
Kotick also reportedly harassed an assistant "by threatening in a voice mail to have her killed." A spokesperson told WSJ that he "regrets the exaggeration and tone in his voice mail."
What they're saying: "We have instituted our own Zero Tolerance Policy," tweeted the ABK Workers Alliance, a collective of employees attempting to unionize.
"We will not be silenced until Bobby Kotick has been replaced as CEO, and continue to hold our original demand for Third-Party review by an employee-chosen source."
Furthermore: Activision Treyarch co-head Dan Bunting has left the company, a spokesperson confirmed to Axios.
WSJ reports that Bunting was accused of harassment in 2017, but was not fired after Kotick intervened. "Mr. Bunting, who led Treyarch through the production of several successful Call of Duty games, was given counseling and allowed to remain at the company," the Journal writes.
When questioned about the reporting, an Activision Blizzard spokesperson told Axios that after "considering potential actions in light of that investigation, the company elected not to terminate Mr. Bunting but instead to impose other disciplinary measures."
Bunting reportedly left the company after the WSJ's inquiries about the incident.
The big picture: Activision Blizzard has been embroiled in an ongoing scandal as the company faces harassment, misconduct and discrimination lawsuits and investigations.
The SEC launched an investigation against Kotick and Activision Blizzard in September.
The company has also been subject to many high-profile departures.
What they're saying: In a statement to Axios, an Activision Blizzard spokesperson said the company is "disappointed in the Wall Street Journal's report, which presents a misleading view of Activision Blizzard and our CEO."
"Instances of sexual misconduct that were brought to his attention were acted upon. The WSJ ignores important changes underway to make this the industry's most welcoming and inclusive workplace and it fails to account for the efforts of thousands of employees who work hard every day to live up to their — and our — values."
In a video shared with employees Tuesday, Kotick reiterated that sentiment, accusing the report of painting "an inaccurate and misleading view of our company, of me personally, and my leadership."
Go deeper