Poll: 53% of Twitter users cite misleading information as big problem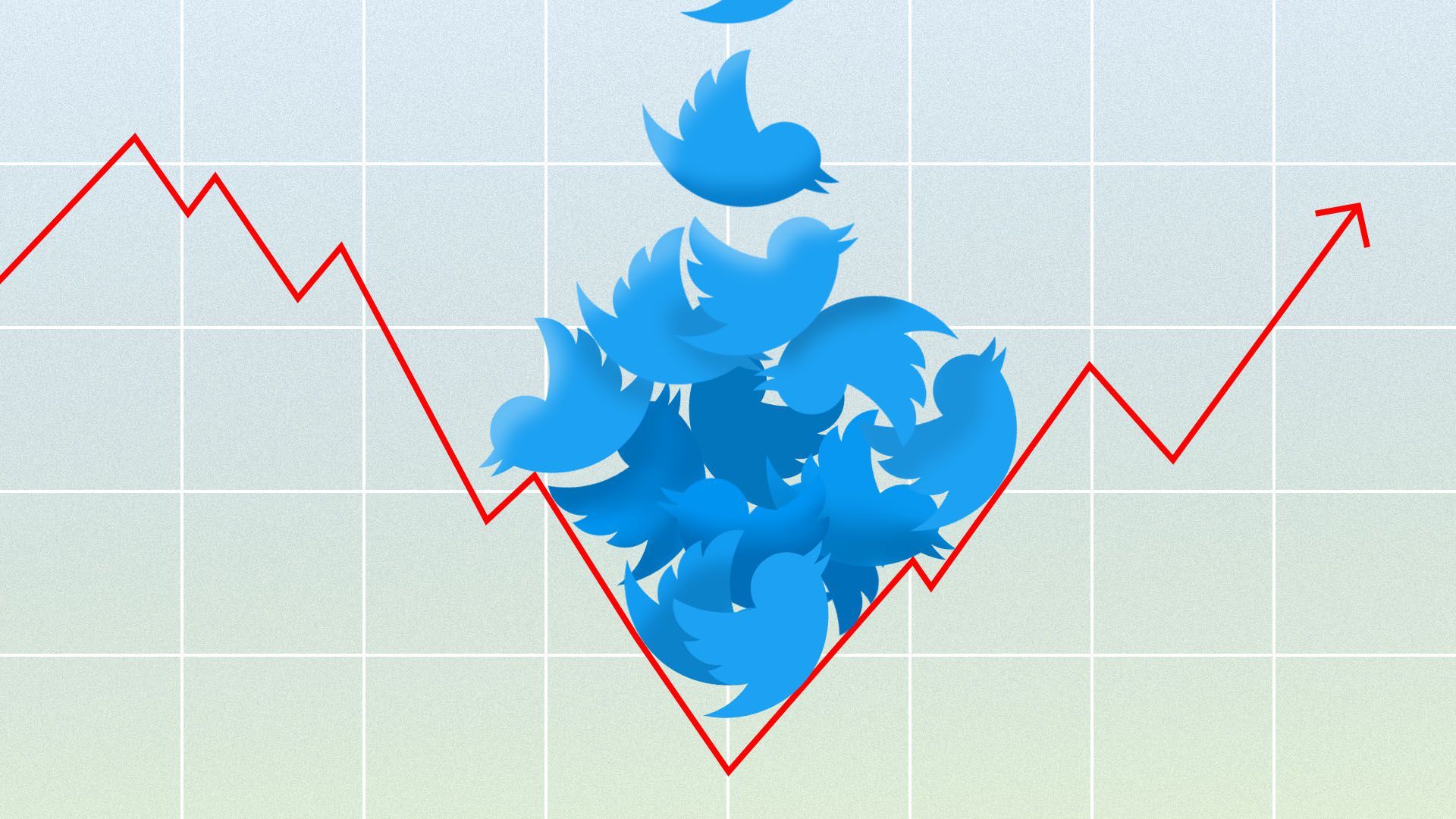 A majority of Twitter users get news from the social network, despite more than half seeing misleading information on the social network as a major problem, according to a new survey from the Pew Research Center.
The big picture: With almost a quarter of Americans using Twitter, it's increasingly become a source for the latest information. Among those who use the platform for news, the study found a large increase in those who use it to follow breaking news events.
By the numbers: Per Pew's survey of 2,548 U.S. adult Twitter users taken in May 2021, 69% of users get news from the platform.
Despite getting news from the site, 53% of respondents say misleading or inaccurate information is a big problem on Twitter.
For those who specifically turn to Twitter for news, 70% used it to follow live events, which is an increase from 59% in 2015.
A minority of Twitter users produce most of the content found on Twitter. Pew's analysis found that the top 25% of active tweeters produced 97% of tweets from June 12 to September 12 of this year.
The intrigue: Republican users are twice as likely as Democratic users to say Twitter is bad for American democracy, 60% to 28%, respectively.
Republican users are also more likely than Democrats to say it's an issue that Twitter takes steps to limit the reach and visibility of posts, and bans users altogether.
Conservatives have been vocal about feeling restricted or muzzled by Twitter for years, claiming the company's rules unfairly target right-leaning content and users. Twitter permanently banned former President Donald Trump in January after the Capitol insurrection.
What they're saying: Twitter spokesperson Elizabeth Busby says the platform has recently partnered with news organizations the Associated Press and Reuters to "elevate credible information." It has also rolled out prompts suggesting people read articles before sharing and warnings for potentially misleading tweets.
"We recognize that people rely on Twitter for credible, reliable information about a range of topics, and we're committed to making that authoritative information more accessible and easy to find," Busby said.
Editor's note: This story has been updated with additional comment from Twitter.
Go deeper