Inflation data spurs weak 30-year Treasury auction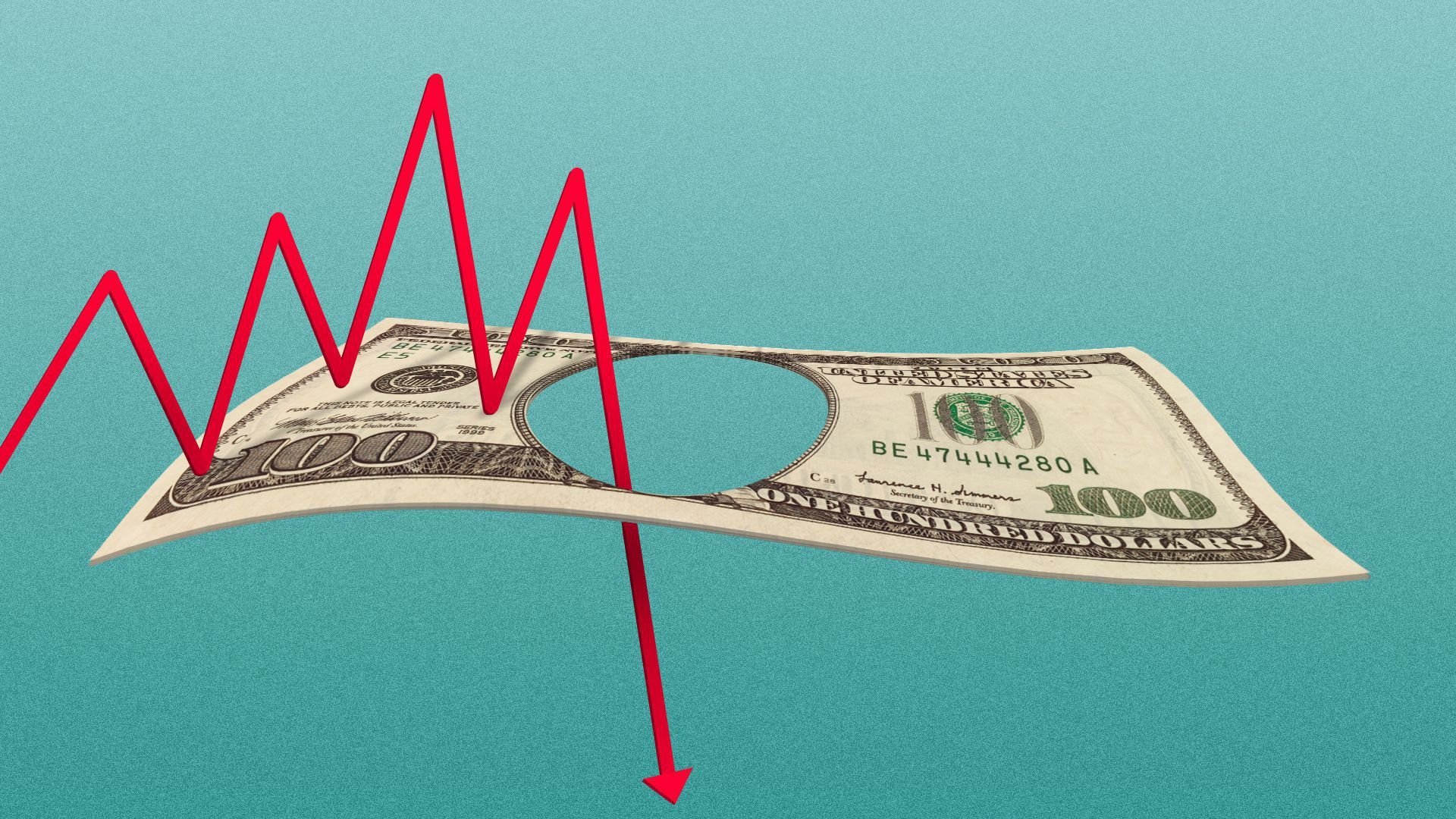 Jitters from the latest inflation data popped up across the market, from a selloff in equities to medium-term Treasury yields zooming higher.
Another under-the-radar result: A startlingly weak auction for 30-year Treasuries.
Why it matters: A sloppy Treasury auction could send signals about investor demand and the direction of rates — so markets will be watching to see if there's a repeat.
What's happening: Wednesday's auction produced an unusually large tail — a measure of the difference between the expected and actual interest rate (5.2 basis points, in this case).
"The tail of the auction was quite dramatic … It's been several years since we saw a tail of this magnitude," Subadra Rajappa, head of U.S. rates strategy at Société Générale, tells Axios.
The bid-to-cover ratio — the number of bids for the paper being offered — was also the lowest in an auction since February. Primary dealers like banks took down a larger than normal portion of the notes because other bidders stepped back, according to a Société Générale research note.
The big picture: This all signaled that for a time on Wednesday, demand for the notes was less than expected.
"Given the strength in the [CPI] data earlier in the morning, that probably weighed on people's decisions," says Steve Rodosky, PIMCO portfolio manager for real return and U.S. long-duration strategies.
Another factor: the surprisingly low level to which rates had sunk, even as inflation picked up, may have given bidders pause, Rajappa says.
Yes, but: "I wouldn't extrapolate too much from one auction result. A bigger concern would be if we see more auctions like this, where there's weak demand from end investors," Rajappa adds.
The bottom line: Stocks have recovered much of their post-CPI losses, and Treasuries have stabilized.
But with another strong inflation print likely next month, and more investors betting that rates will soon rise, watch for more volatility in Treasuries.
Go deeper