Sweeping changes coming to NCAA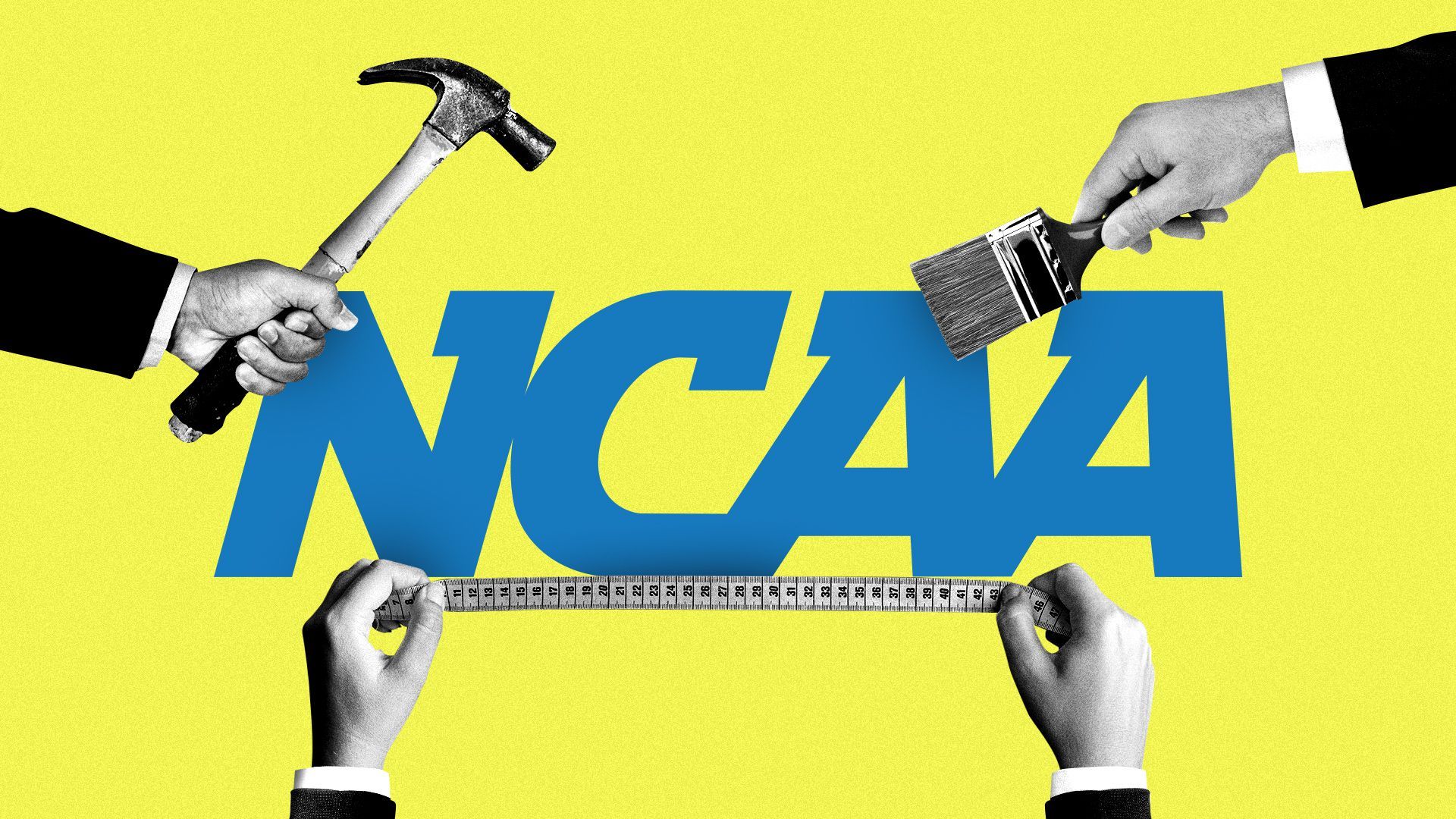 The NCAA's summer of change is bleeding into what should be an equally impactful winter.
Driving the news: The NCAA and leaders across each division will meet on Monday to discuss the association's newly-drafted constitution, with the goal of gathering feedback ahead of a final vote in January.
The backdrop: The college sports landscape is evolving, with NIL changes, conference realignment and CFP expansion talk. A new constitution will help determine the NCAA's role in this new world.
What they're saying: "This is not about tweaking the model we have now," said NCAA president Mark Emmert. "This is about wholesale transformation."
The big picture: Once details are ironed out, the NCAA is expected to cede much of its control to Divisions I, II and III — allowing them to govern themselves in ways that make sense for their constituents.
Rather than pretend Alabama ($189.3 million in 2020 revenue) and D-III Finlandia (400 students) exist in the same universe, the new constitution would let divisions create their own bylaws.
The proposal also gives student-athletes more power. NIL would be written into the constitution, and athletes would sit on the NCAA's new Board of Governors and each division's Board of Directors.
The bottom line: The NCAA has held the reins — rather tightly — for a long time. Its grip is loosening considerably.
Go deeper