Bipartisan senators want to make Big Tech acquisitions more difficult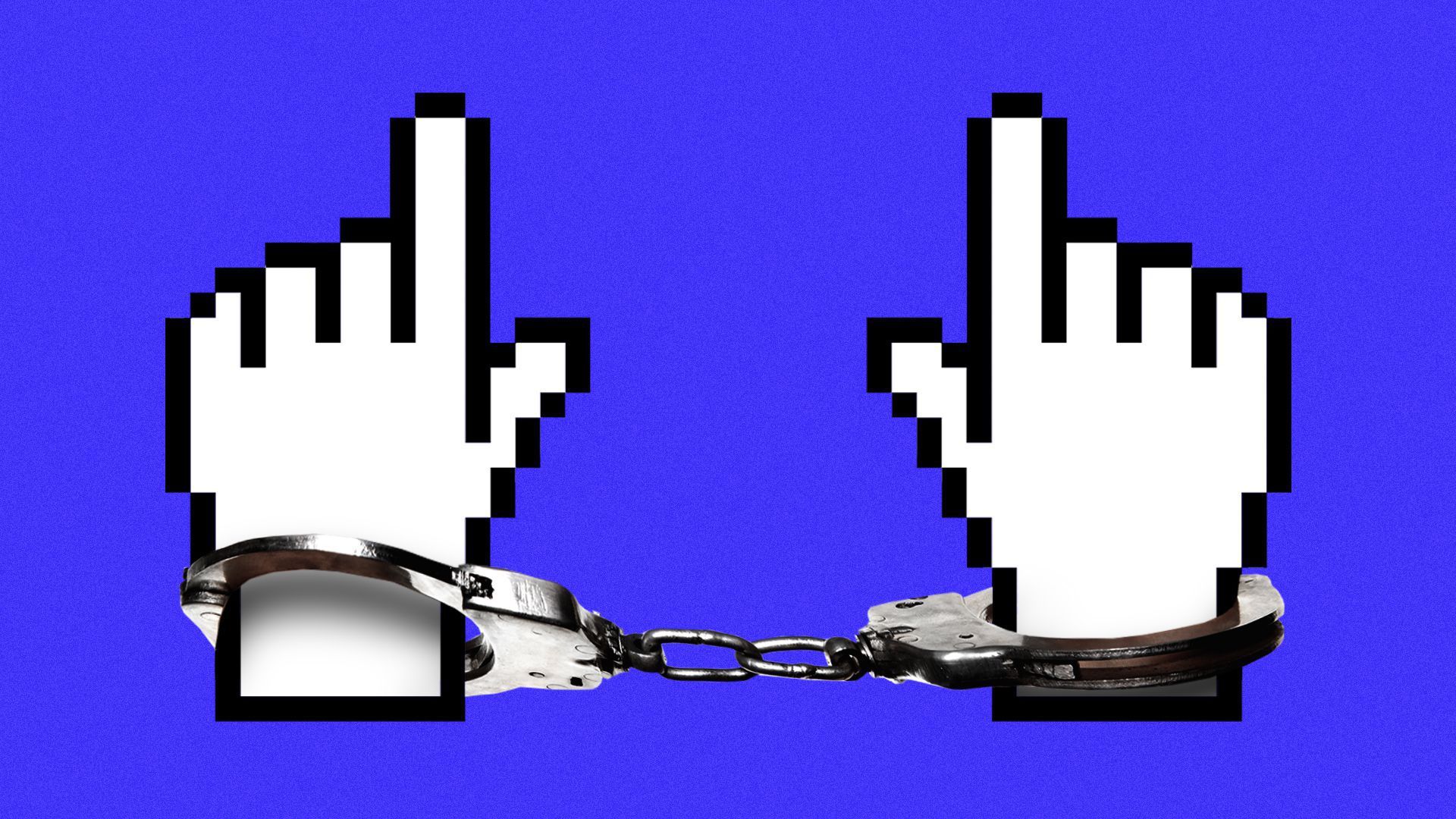 Dealmakers are winning the long game on U.S. antitrust law, despite the current squeeze.
Driving the news: Sens. Amy Klobuchar (D-Minn.) and Tom Cotton (R-Ark.) — not normally a pair of legislative BFFs — recently introduced a bill that would make it much more difficult for a small group of Big Tech companies to make acquisitions.
It only would apply to acquirers with market caps in excess of $600 billion, as calculated when the bill becomes law (via a 180-day trading average).
An aide to Cotton tells me this was designed to specifically target the largest U.S. tech companies — including Amazon, Apple, Facebook, Google and Microsoft — while exempting other companies (Walmart, Exxon, Visa, etc.) whose market caps may someday surpass $600 billion. Consider this a blatant backdoor, given that legislation actually naming specific companies wouldn't pass constitutional muster.
Why it matters: The Klobuchar-Cotton bill is a manifestation of how Congressional obsession with Big Tech (narrowly defined) is taking precedence over a broader reformation of antiquated antitrust laws.
The Biden administration, on the other hand, is painting with a much broader brush, as evidenced by an executive order in June. And its hand-picked regulators, including Amazon critic Lina Khan at the FTC, are interested in a variety of industries and not terribly fixated on size.
But White House pressure is transitory by design, subject to be ignored or reversed every four years. Congressional action tends to be much stickier, which is why Corporate America in 2021 is still operating under a legal antitrust framework that was designed for Big Railroad.
The bottom line: The perceived sins of a few are codifying a future hall pass for the many.
Go deeper: Book publishers caught in Biden administration's antitrust crosshairs
Go deeper