American journalist released from Myanmar prison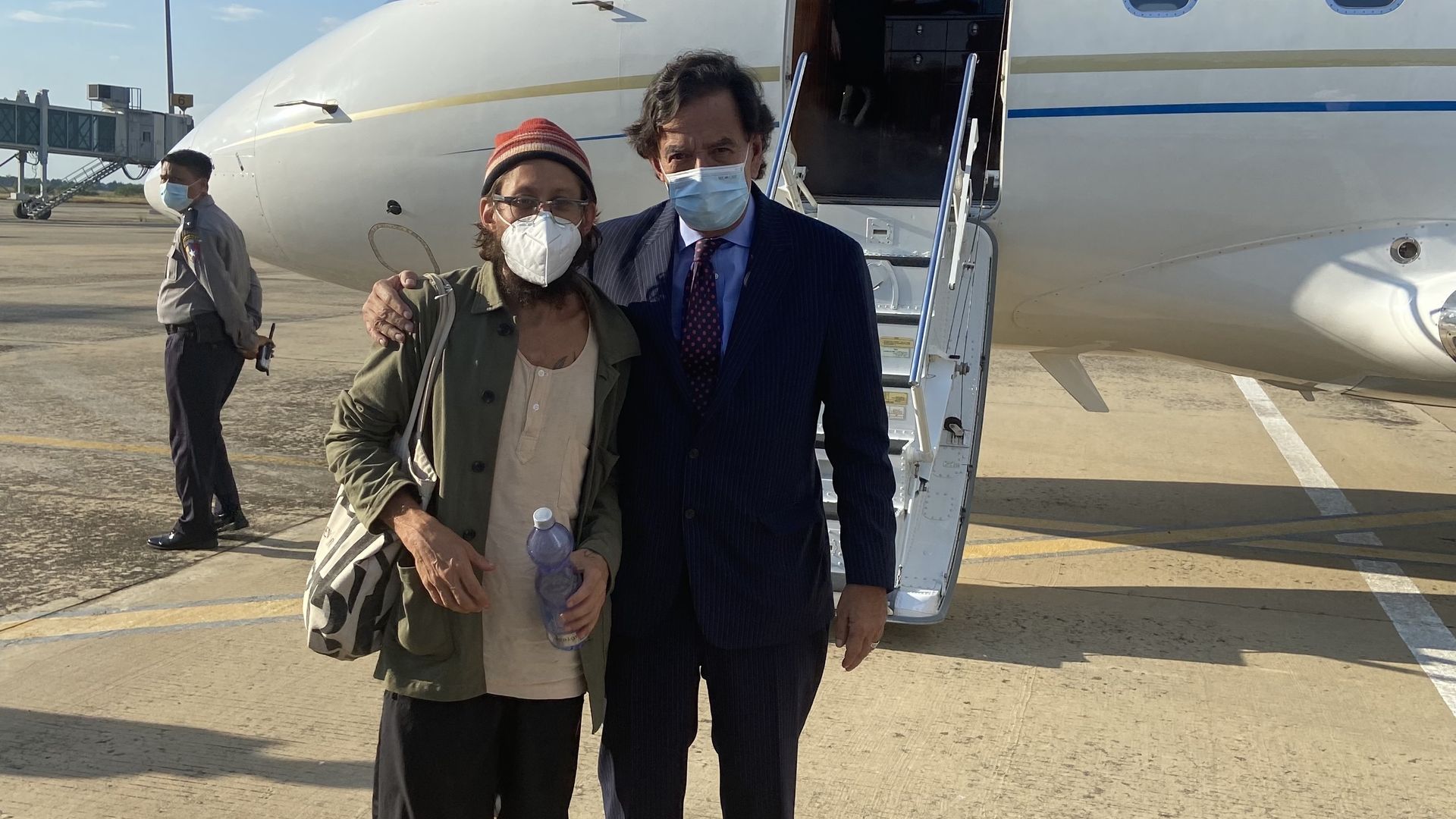 American journalist Danny Fenster, who was sentenced to 11 years in prison in Myanmar last week, was released on Monday and will be allowed to return to the United States, his employer, Frontier Myanmar, and former U.S. diplomat Bill Richardson announced.
Why it matters: Fenster was the first Western journalist to be sentenced to prison in Myanmar since the country's military staged a coup in February by detaining Aung San Suu Kyi and ousting her democratically elected government.
What they're saying: "We are relieved that Danny is finally out of prison — somewhere he never should have been in the first place," Frontier editor-in-chief Thomas Kean said in a statement.
"The Frontier team would like to thank all who worked to secure Danny's release over the past five-and-a-half months," he added.
"But we also recognise Danny is one of many journalists in Myanmar who have been unjustly arrested simply for doing their job since the February coup. We call on the military regime to release all of the journalists who remain behind bars in Myanmar."
"This is the day that you hope will come when you do this work," said Richardson, who helped negotiate Fenster's release. "We are so grateful that Danny will finally be able to reconnect with his loved ones, who have been advocating for him all this time, against immense odds."
The 37-year-old Frontier Myanmar managing editor was found guilty of breaching immigration law, unlawful association and encouraging dissent against the military. He also faced further charges of sedition and terrorism.
The big picture: Myanmar's military junta has arrested multiple international and domestic journalists in an attempt to silence the press from reporting on the abuses it has committed since taking power from the country's democratically elected government.
The military killed hundreds of civilians who participated in demonstrations across the country after the coup.
United Nations investigators said earlier this month that preliminary evidence collected since the military junta's coup shows that its systematic attack on civilians amounted to crimes against humanity.
Go deeper: Press freedoms crumble as authoritarianism spreads
Go deeper