Howard University reaches deal with students after month-long protest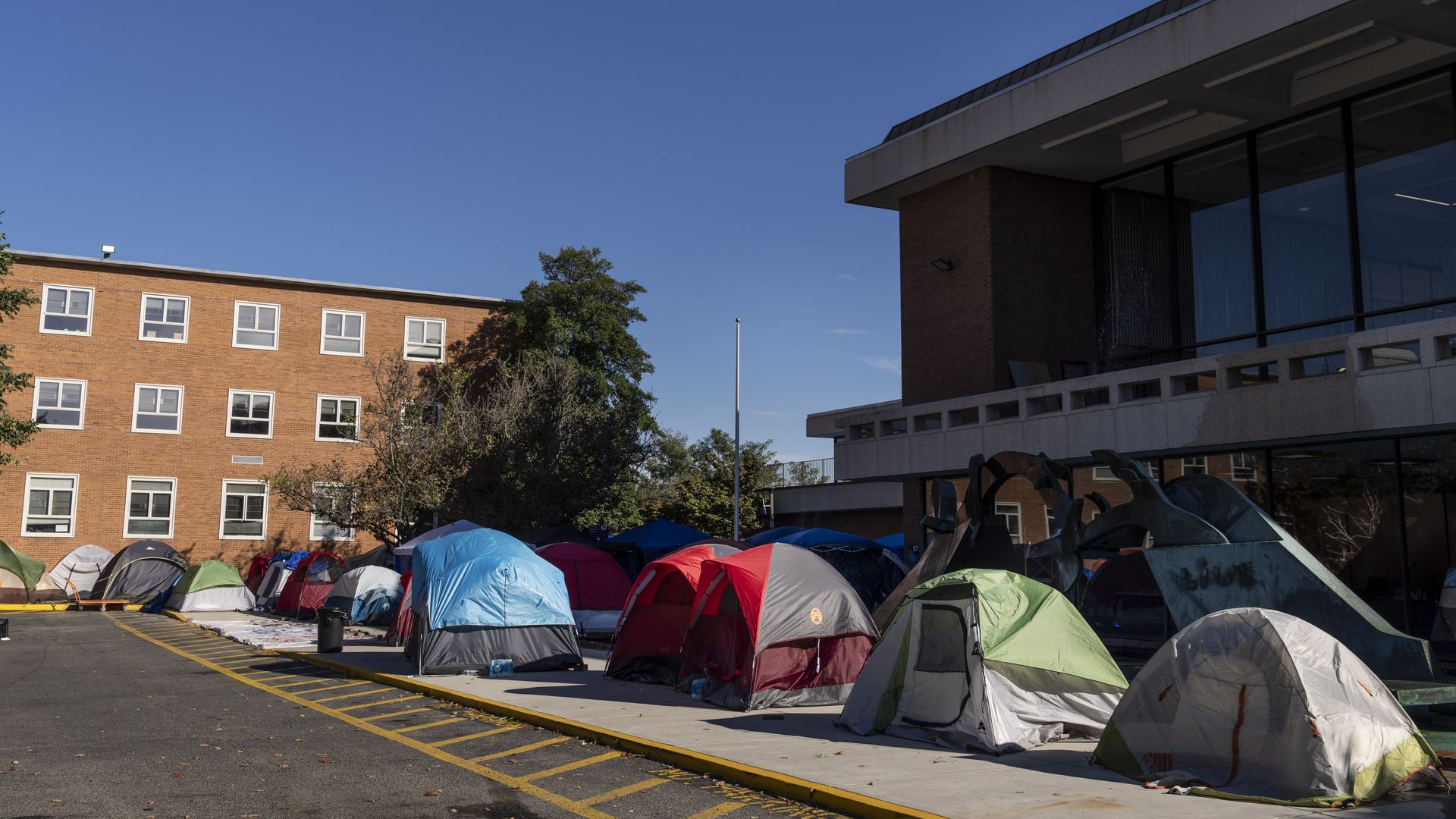 Howard University students and administrators announced on Monday that they have reached a resolution after a month of student protests over unsafe housing conditions at the school, as well as other public safety issues.
The big picture: More than 100 students lived in the Blackburn University Center starting in October in protest, while others pitched tents outside and said they would remain there until demands were met, per the Washington Post.
Mold, mice, flooding and vermin were among some of the complaints around the school's housing. Students were also asking for a sit-down with university leadership, the reinstatement of certain positions to the school's board of trustees, and "legal, disciplinary and academic immunity" for those involved in the protests, pet the Post.
The protests have gained national attention: The Rev. Jesse Jackson, Sen. Elizabeth Warren and others issued statements of support to the students.
What they're saying: "We came, we saw, we declared and we won," student organizer Channing Hill said in their announcement of the settlement. "Today is a new day for Bison everywhere."
What's next: Howard University tweeted that president Wayne Frederick would give a longer statement on the issue later today.
Go deeper