Bird flu outbreaks reported in Europe and Asia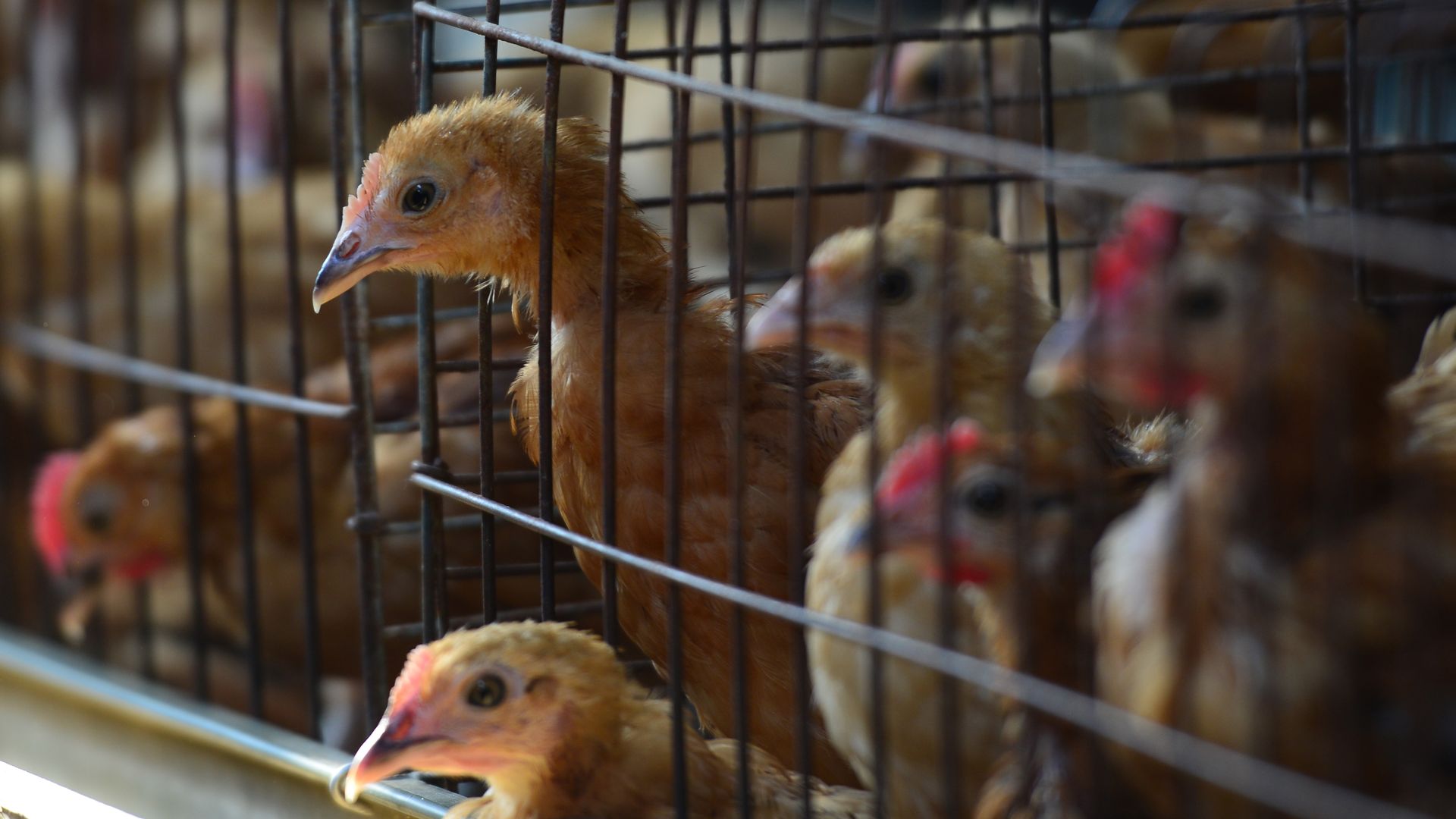 The World Organization for Animal Health (OIE) has received several reports of outbreaks of bird flu in Europe and Asia in recent days, Reuters reports.
Why it matters: Avian influenza, commonly known as bird flu, is a highly contagious strain of influenza that affects food-producing birds, pet birds and wild birds. Previous outbreaks have prompted the mass culling of birds and trade restrictions in some regions, Reuters notes.
The big picture: All 770,000 birds at a poultry farm in South Korea were killed due to an outbreak, per Reuters.
Japan reported an outbreak in the northeast of the country — its first of the 2021 winter season, Reuters notes.
Norway reported an H5N1 outbreak in a flock of 7,000 birds.
Belgium ordered poultry to be kept indoors as of Monday after a highly contagious variant of bird flu was found in a wild goose near Antwerp, per Reuters. This follows similar moves by France and the Netherlands.
Outbreaks have also been reported in India and parts of the Middle East this year.
Worth noting: "People who are in close contact with infected birds are at risk for acquiring avian influenza," according to the OIE, which also noted there is no evidence to suggest bird flu can be transmitted through consumption of poultry or eggs.
In June, China reported its first case of the H10N3 bird flu strain.
The country has also reported more than 21 infections of the H5N6 avian influenza, per Reuters.
Go deeper