Schumer urges Biden to tap oil reserves in order to lower gas prices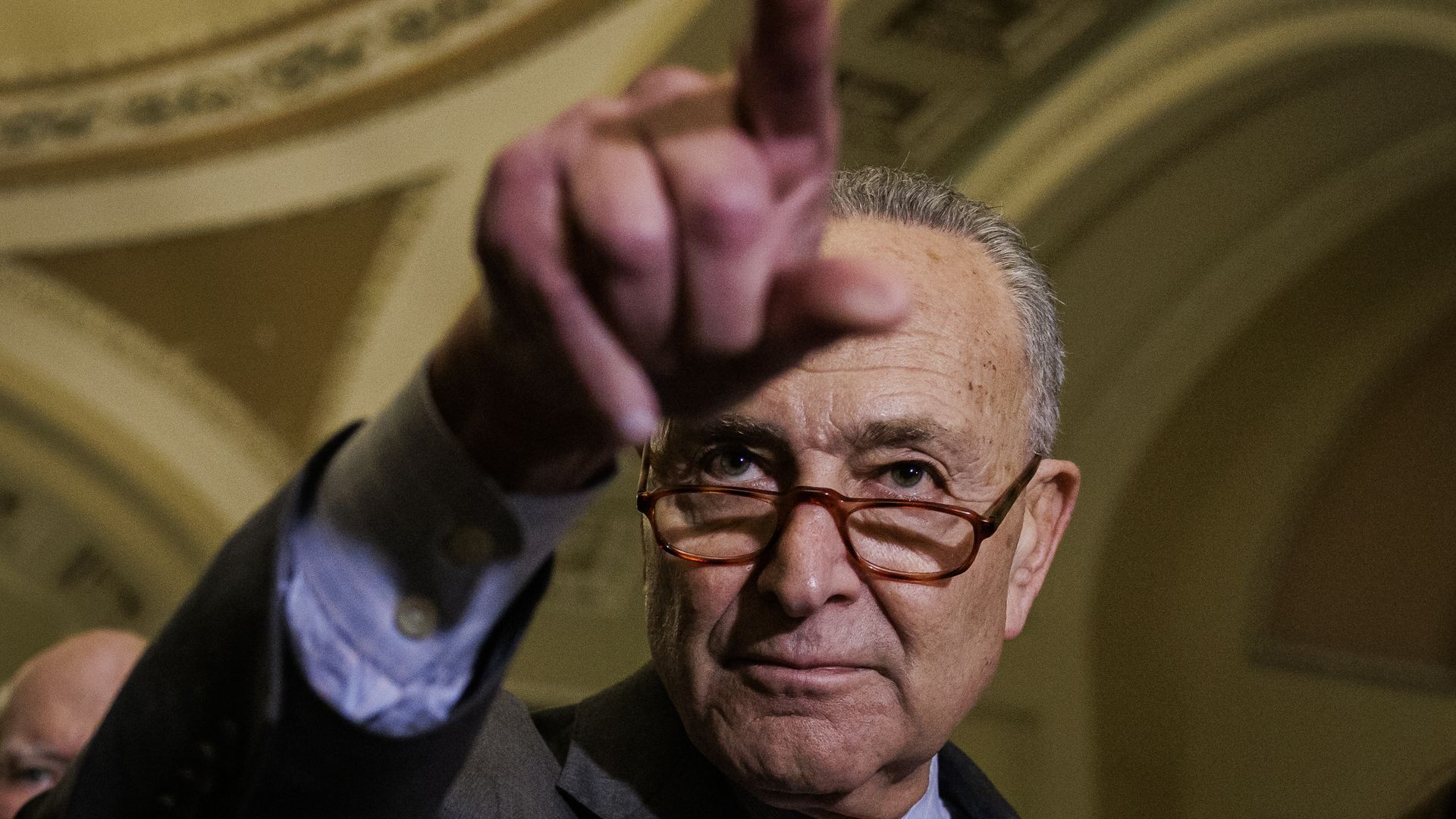 Senate Majority Leader Chuck Schumer (D-N.Y.) urged the Biden administration on Sunday to tap into the nation's emergency petroleum reserves in order to curb soaring gas prices, Reuters reported.
Why it matters: U.S. gas prices have hit seven-year highs and complicated the Biden administration's push for a clean energy transition.
Deputy Secretary of Energy David Turk told Axios last week that discussions over tapping reserves were ongoing at the highest levels of government.
The big picture: Schumer said at a press conference that consumers need "immediate relief at the gas pump" and urged the administration to approve sales from the Strategic Petroleum Reserve.
When asked whether President Biden would be willing to open the Strategic Petroleum Reserve, National Economic Council director Brian Deese told CNN's "State of the Union" on Sunday that "all options are on the table."
"We are very committed to do everything that we can to make sure that American consumers don't bear the brunt of high gas prices and value tile energy prices," Deese said.
Go deeper