Bannon indictment may "influence other witnesses" to cooperate, Schiff says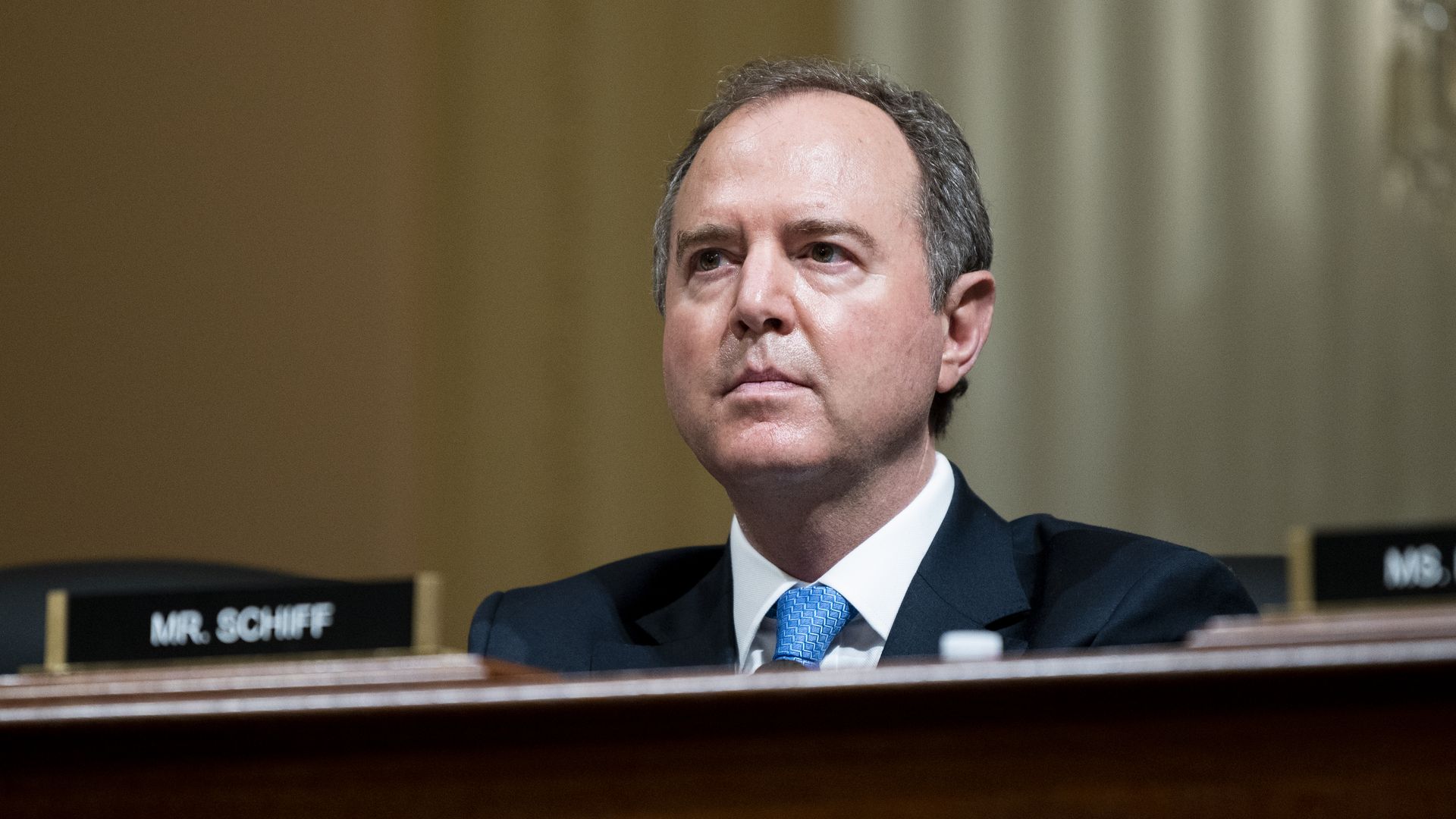 House Intelligence Chairman Adam Schiff said Sunday that indicting former Trump adviser Steve Bannon was the right decision, adding that the move may "influence other witnesses" to cooperate.
Why it matters: The California Democrat's remarks on NBC's "Meet the Press" came after a federal grand jury on Friday indicted Bannon for failing to comply with a subpoena issued by the House select committee investigating the Jan. 6 insurrection of which Schiff is a member.
The committee has subpoenaed dozens of other former Trump aides. It's unclear how many will now choose to cooperate in light of the charges against Bannon, Axios' Shawna Chen writes.
Schiff also said that offering limited immunity to witnesses will be decided on a case-by-case basis, adding that he "wouldn't want to prevent the Justice Department from prosecuting people who committed criminal conduct."
What they're saying: Witnesses "see that if they don't cooperate, if they don't fulfill their lawful duty when subpoenaed, that they too may be prosecuted," Schiff told host Chuck Todd.
"Bannon did what he did because, for four years, that's what worked," he added. "It was essentially a lawless presidency and they were proud of it."
"We need a reestablishment of the rule of law in this country and I'm glad to see that that's happening."
Go deeper