Florida special legislative session will consider bills to curb vaccine mandates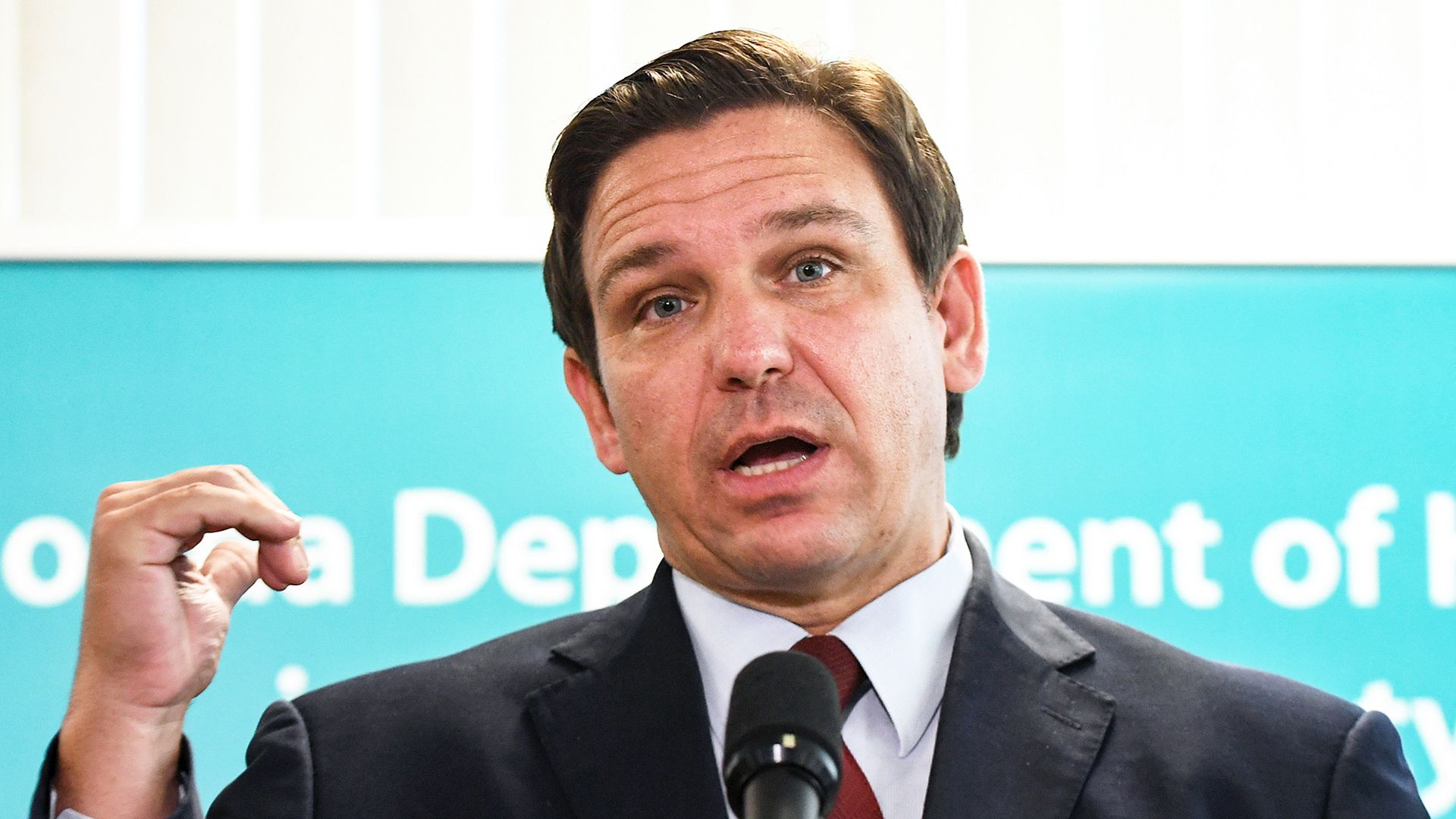 Florida Gov. Ron DeSantis will convene a special session of the state legislature this week to consider legislation to combat COVID-19 vaccine mandates, his office outlined.
Driving the news: The special session will consider four pieces of legislation requiring employers to allow exceptions to the mandate for certain workers, increasing penalties for employers who fire workers for being unvaccinated, among other provisions.
The special session will also "stand up to protect" Floridians against schools that require mask and vaccine mandates, per the press release.
The big picture: The special session has been dubbed "Keep Florida Free" and will last through the week, per the Washington Post.
"No cop, no firefighter, no nurse, nobody should be losing their job because of these jabs — we must stand up for people and protect their jobs and livelihoods," DeSantis said in the press release.
DeSantis announced that he would convene a special session on the matter in October.
This is only the latest move by the Republican Florida governor to fight vaccine mandates.
Go deeper