Blinken calls on Cuba to respect human rights, stop "intimidation tactics"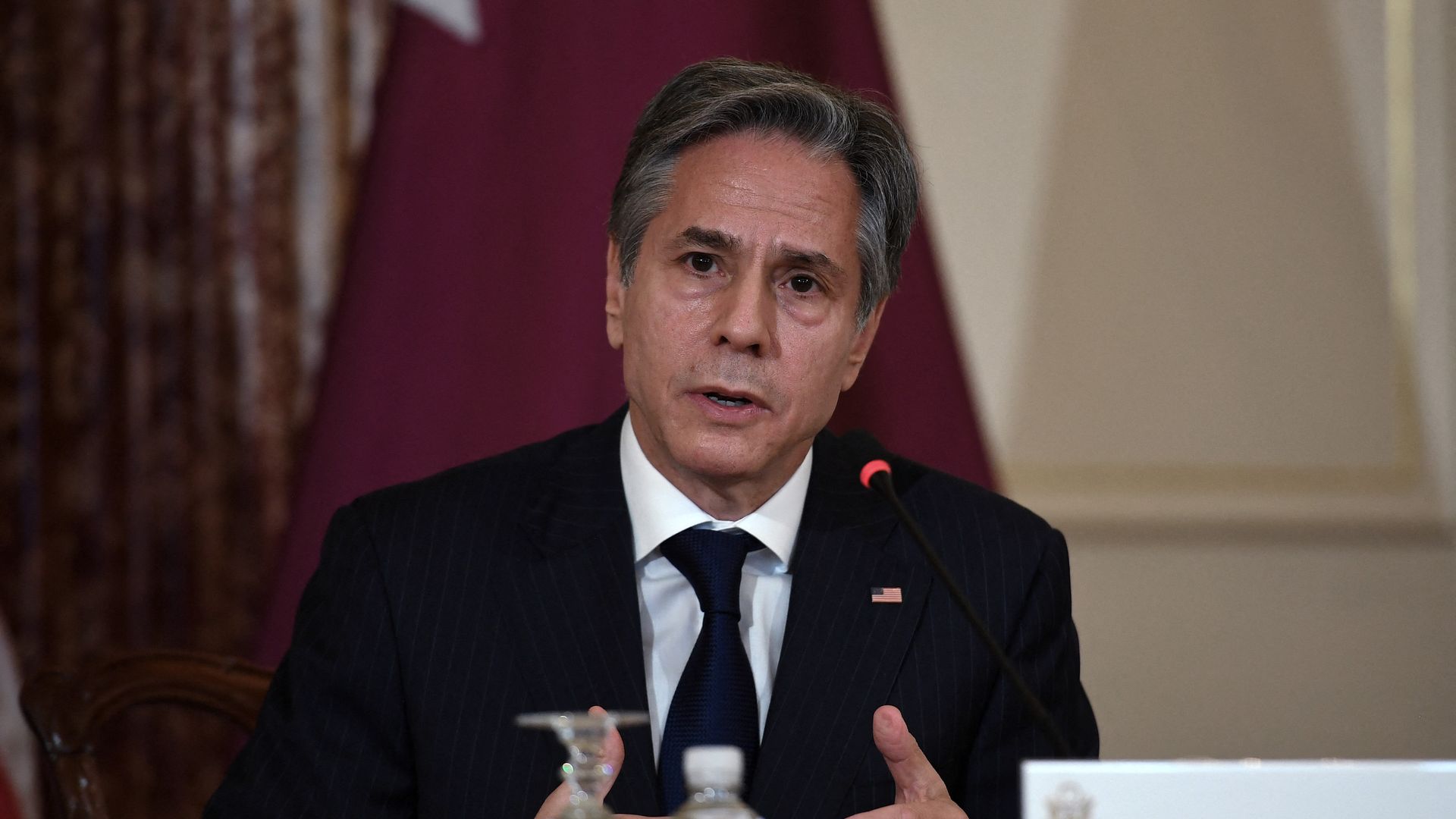 Secretary of State Antony Blinken on Sunday called on the Cuban government to "respect" the rights of its citizens to "use their voices without fear of government reprisal or violence."
Why it matters: The remarks come ahead of a protest by Cubans planned for Monday to demand greater political freedoms and the release of activists arrested in previous demonstrations.
What he's saying: "We urge the Cuban government to reject violence, and instead, embrace this historic opportunity to listen to the voices of their people," Blinken said in a statement.
"The United States stands with the people of Cuba," he added. "We commend their bravery and unwavering pursuit of democracy, prosperity and fundamental rights and freedoms."
Blinken also condemned the "intimidation tactics" employed by the Cuban government, adding that "the regime has denied permission for the protests ... and threatened dissenters with imprisonment."
The backdrop: In July, thousands of people took to the streets of Cuba to demand change in one of the largest demonstrations against the communist government in decades.
The Biden administration later imposed new sanctions against Cuban officials and entities for the Cuban government's harsh crackdown on the island-wide protests.
Go deeper