Psilocybin trial reveals drug's efficacy in treating serious depression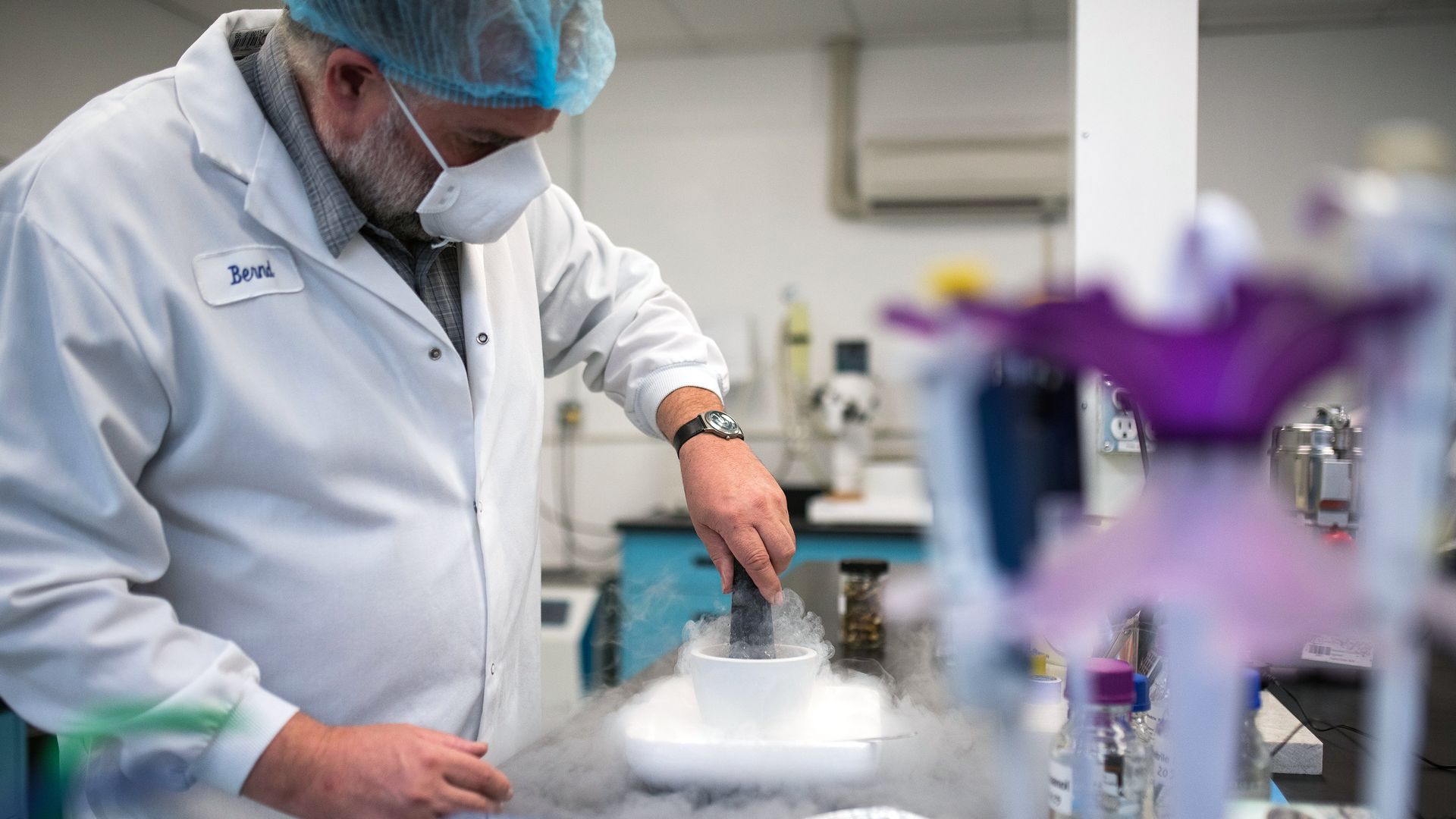 The largest-ever study of the psychedelic drug psilocybin revealed Tuesday that the drug is effective in treating serious depression, Stat News reports.
Why it matters: The Compass Pathways study, which is the "largest randomized, controlled, double-blind trial of psilocybin," found that patients who were given the highest dose of the drug had a significant decrease in depressive symptoms as compared to the placebo group, per Stat.
Driving the news: About 29.1% of patients who received the highest dose of psilocybin — the compound found in magic mushrooms — were in remission three weeks after treatment, compared with 7.6% of those in the control group, according to Compass Pathways.
The patients that received 25 milligrams — the highest dose of the drug in the study — also experienced a "highly statistically significant and clinically relevant reduction in depressive symptom severity after three weeks," per Compass Pathways.
Patients who received the lower 10-milligram dose did not experience a statistically significant difference after three weeks.
The big picture: The results of the study, which included 233 patients across Europe and North America, come after the Food and Drug Administration granted Compass Pathways a breakthrough therapy designation, paving the way for a potentially accelerated drug approval process, per Stat.
Between the lines: The study also included data on patients who experienced adverse side effects from the drug.
Twelve patients reported treatment-emergent serious adverse events, including five who were in the 25-milligram group and six in the 10-milligram group.
"The suicidal behaviors were reported at least one month after the administration of treatment and they occurred in patients who were essentially non-responding," Guy Goodwin, Compass' chief medical officer, said Tuesday, per Stat.
Of note: The results have not been published in a medical journal or peer-reviewed, according to Stat.
What to watch: Compass is in the early stages of beginning a Phase 3 trial next year, per Stat.
Go deeper: The science of psychedelic therapy breaks on through
If you or someone you know may be considering suicide, contact the National Suicide Prevention Lifeline at 1-800-273-8255 (En Español: 1-888-628-9454; Deaf and Hard of Hearing: dial 711 then 1-800-273-8255) or the Crisis Text Line by texting HOME to 741741.
Go deeper