Nintendo sold 711,000 Switches last month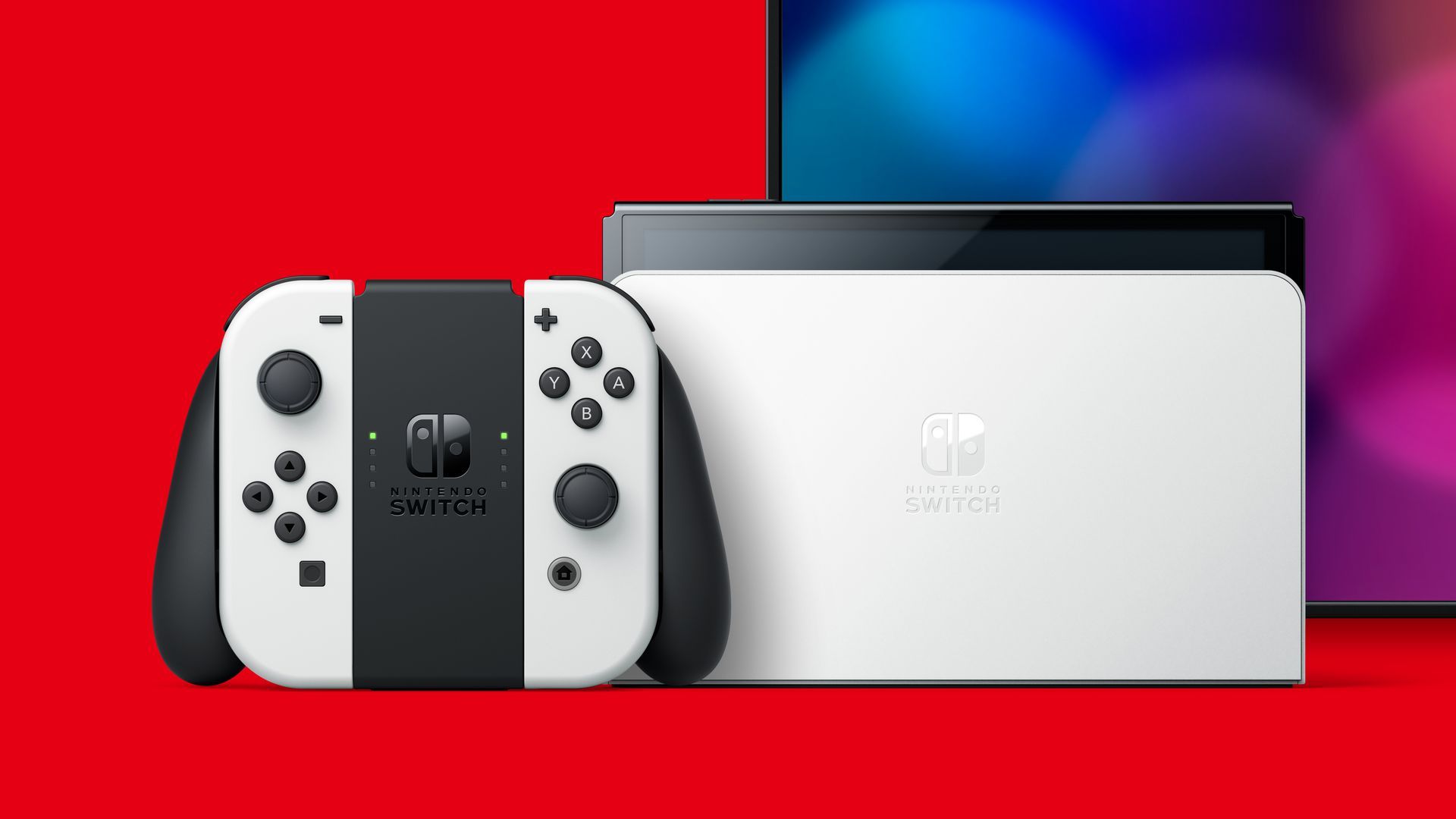 Nintendo sold 711,000 Switches in the U.S. in October, nearly half of them the new OLED model, according to a new report in The Verge.
Why it matters: Nintendo is reminding people (again) not to count it out.
It rarely releases specific sales figures but did so today.
It even announced that its big October release, "Metroid Dread," sold 854,000 copies in the U.S., the best start for a "Metroid" game in the series' 25-year history.
Nintendo's Switch sales put it back ahead of the PS5 in terms of consoles sold. In September, the PS5 had broken the Switch's 33-month winning streak, according to the NPD Group.
The big picture: For all its success, Nintendo is perennially dismissed as an also-ran and has seen its stock prices do nothing but drop for most of 2021.
That price is hovering at $55, down from $80 at the start of the year and nearly back to where it was pre-pandemic.
This is despite chart-topping hardware sales and a flow of well-received, strong-selling games — none of it good enough, it seems, for investors who were excited by 2020's "Animal Crossing" Switch boom.
Nintendo did recently lower its annual forecast for Switch shipments by 1.5 million units, citing supply chain issues.
And in a rare public sign of vulnerability, Nintendo recently confirmed the closing of two of its regional offices in North America, saying the move was focused on consolidation.
What's next: Nintendo has a series of major "Pokémon" releases coming in November and January and some other big games expected beyond that.
Go deeper