Elon Musk sells another $1.2 billion in Tesla stocks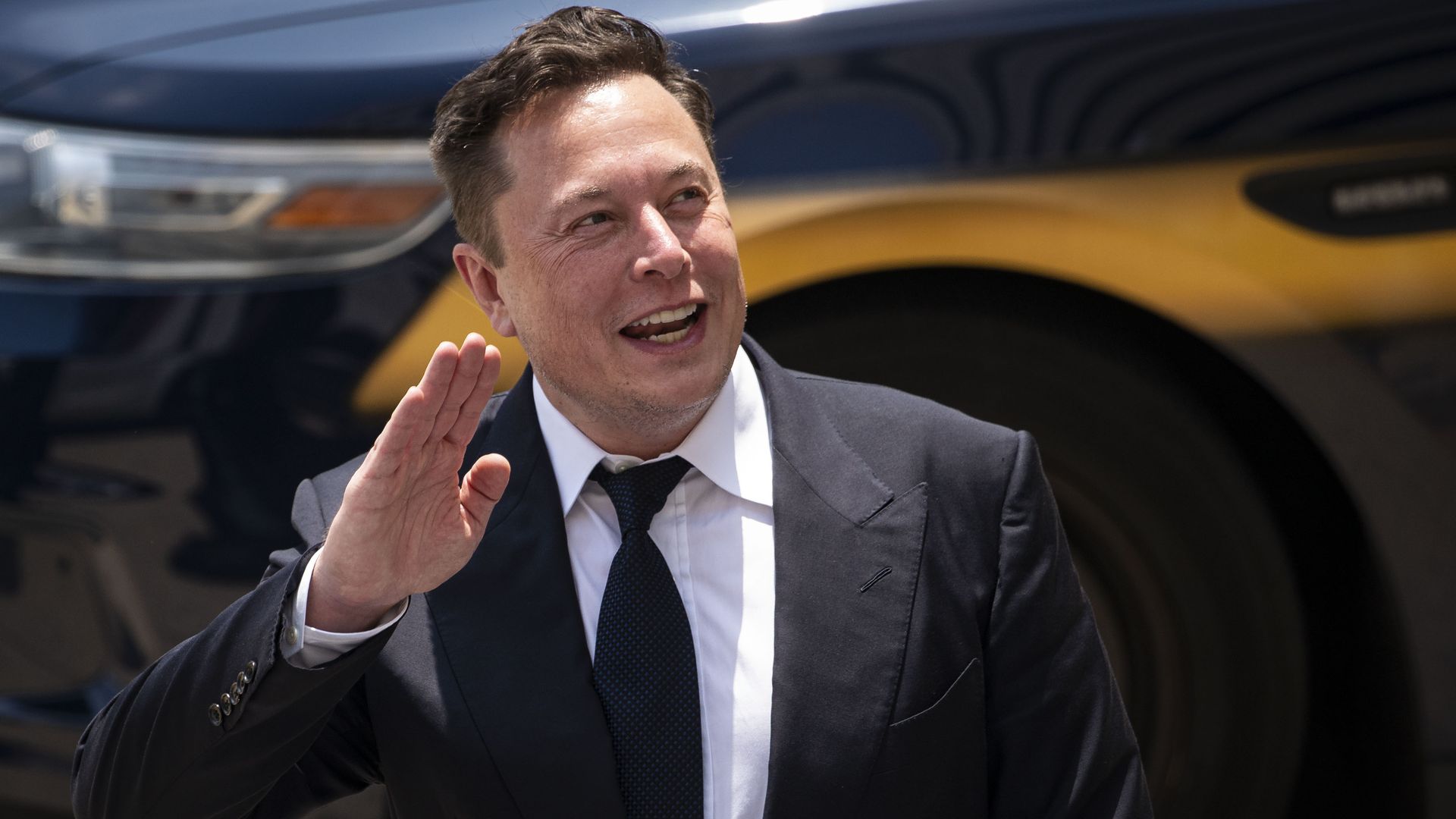 Elon Musk sold another 1.2 million shares of Tesla stock on Friday, bringing his sales for the week to a total of 6.4 million shares, CNN reports.
Why it matters: Musk's sales for the week total $6.9 billion after he sold almost $5 billion in Tesla stock on Wednesday. Until this week, Musk had not sold any shares of the company's stock since 2016, per CNN.
The big picture: This week's sales impacted Tesla's share price, which declined 15.4% for the week to mark the company's worst one-week performance in 20 months, CNBC reported.
Musk posted a Twitter poll last week asking followers whether he should sell nearly 10% of his shares in Tesla and after the company's stock fell 12%.
He sold the stock in an effort to "satisfy tax obligations related to an exercise of stock options," according to CNBC.
Telsa shares remain up around 46% year to date following a record closing price of $1,229.91 on Nov. 4.
Go deeper