All adults in California, Colorado, New Mexico can get COVID boosters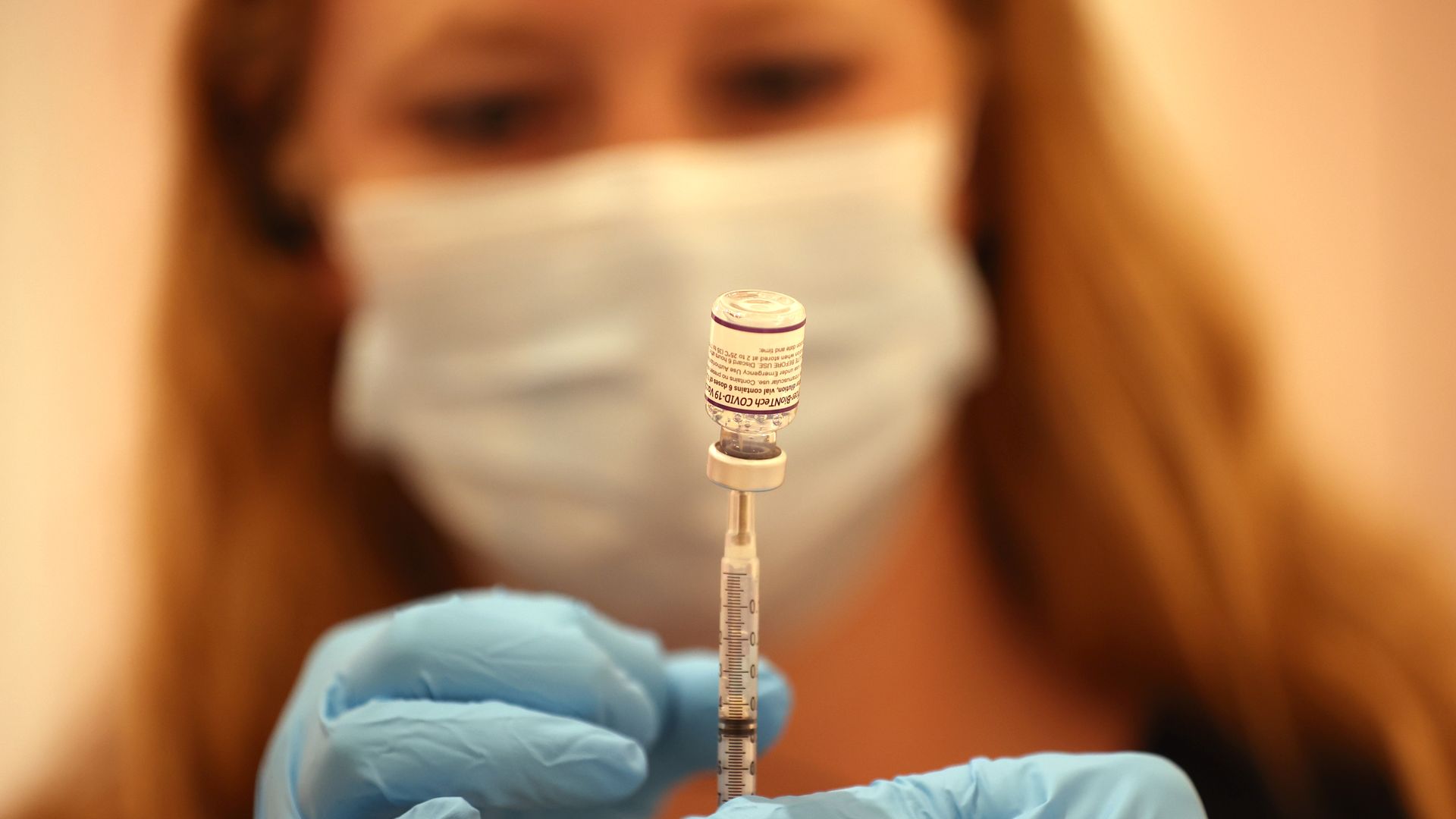 California, Colorado and New Mexico this week have expanded COVID-19 booster access to all adults.
Why it matters: Federal officials have recommended largely limiting the doses to people who are 65 and older, have underlying health conditions or work in high-risk environments.
All adults who got the Johnson & Johnson vaccine can get a booster two months after their first shot.
Driving the news: California, Colorado and New Mexico have all seen high rates of COVID transmission in recent weeks, according to the Centers for Disease Control and Prevention.
New Mexico and Colorado's governors signed executive orders expanding eligibility for boosters this week. Rising case numbers have overwhelmed their hospitals, according to AP.
In California, the country's most populous state, state public health officer Tomás Aragón has instructed health officials not to turn away anyone who requests a booster as long as they are 18 or older and have waited the appropriate time between the initial shots and the booster.

Providers should prioritize those in skilled nursing or assisted living facilities but "should not miss any opportunity" to offer boosters to others, Aragón said.
What they're saying: "We wouldn't even be here talking about this if everyone was vaccinated," Colorado Gov. Jared Polis (D) said at a news conference. "If you are not vaccinated, you're going to get COVID. Maybe this year, maybe next year."
David Scrase, New Mexico's department of health acting secretary, called COVID "incredibly opportunistic," per AP. It's "our job to ensure that the virus has fewer and fewer opportunities to spread."
Go deeper