The best way to use rapid COVID tests — if you can find them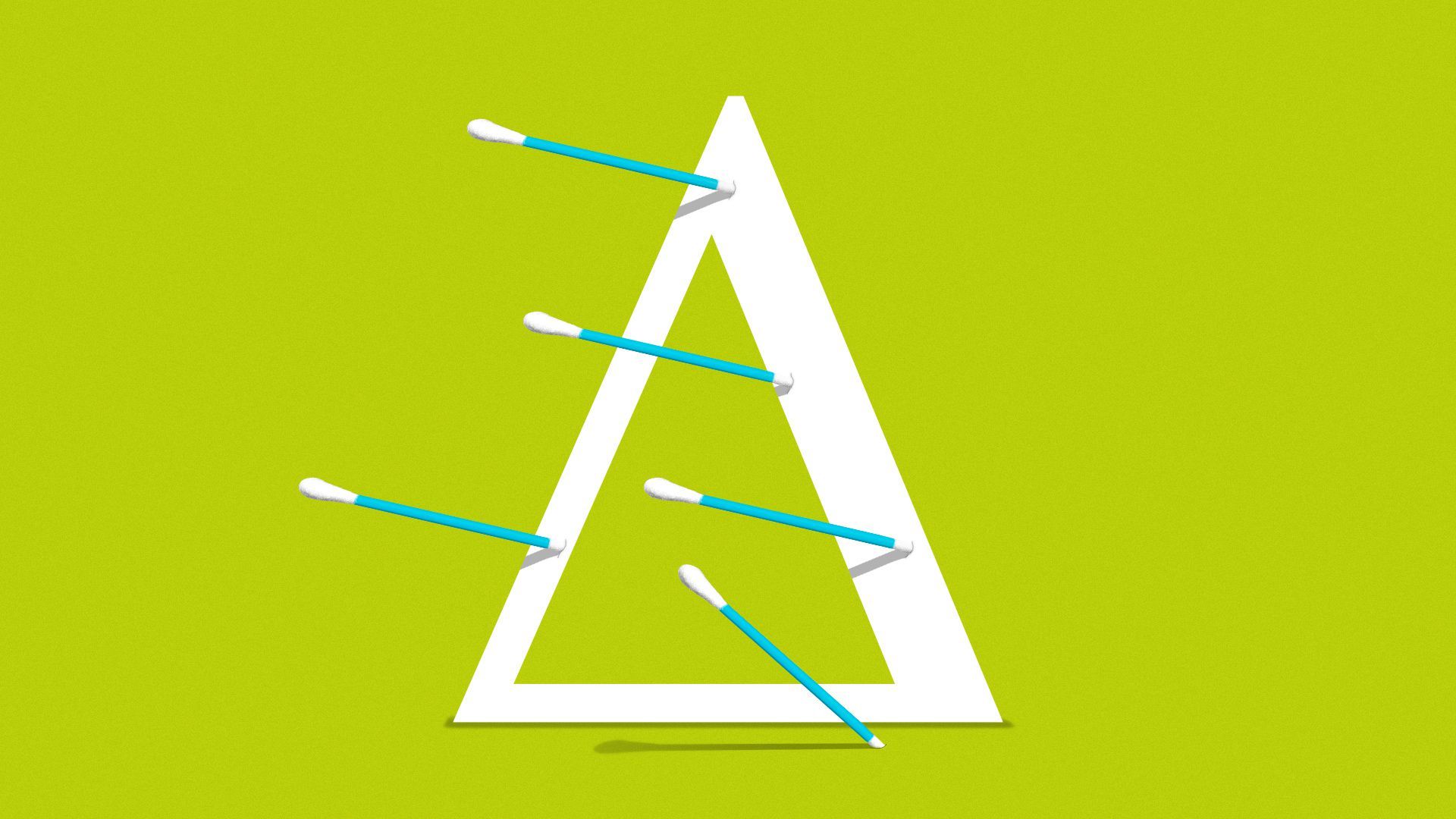 Rapid at-home COVID-19 tests that can automatically verify and report positive cases could be especially useful in the next phase of the pandemic.
Why it matters: As breakthrough cases rise with the inevitable waning of vaccination-induced immunity, cheap, plentiful screening tests that automatically send results back to health authorities could keep infections down while allowing full reopening.
Driving the news: Recent data from the U.K. — one of the first countries to widely vaccinate its population — shows breakthrough COVID cases are growing, particularly among 40- to 49-year-olds who are likely being infected by their still largely unvaccinated children.
Because the CDC hasn't recently updated data on breakthrough infections in the U.S., the national picture is fuzzy, but many states that are tracking numbers are seeing a rise.
The big picture: Vaccines are still highly effective against hospitalization and death, but the virus will keep spreading, and inevitable disruptions will follow.
A recent Yahoo News/YouGov poll found nearly 4 in 10 parents know children who have been forced to quarantine because of COVID-19 since the start of the school year.
Between the lines: That's where better, more available rapid at-home tests should be playing a bigger role, says Michael Mina, an epidemiologist at the Harvard T.H. Chan School of Public Health.
"Quarantines represent an information problem, because they're done when we're not certain an exposed person is positive," he says. "When you have the tools to effectively know who is positive, you don't have to quarantine anyone."
"So we should be deploying these rapid tests very strategically."
Details: Only rapid tests can deliver results fast enough to avoid quarantines, and allowing students or workers to take tests at home rather than at school or offices further reduces the chance of infection.
Some experts have raised concerns that people might lie about at-home tests results and that results might not make it to health authorities tracking the pandemic, but Mina points to new rapid tests that can automatically verify and report results.
eMed provides rapid tests and a virtual guide to help users correctly carry out the tests and authenticate the results, which shows up as a QR code on their smartphone and can be automatically reported back to employers.
The catch: Thanks largely to regulatory hurdles, rapid tests of any kind in the U.S. remain scarce and overpriced, even after billions in additional support from the Biden administration.
The bottom line: Even as deaths and hospitalizations continue to decline, the U.S. could still be in for a winter of disruption without the ability of connected rapid tests to track outbreaks in near real time.
Go deeper