Federal appeals court affirms hold on Biden vaccine rule for large companies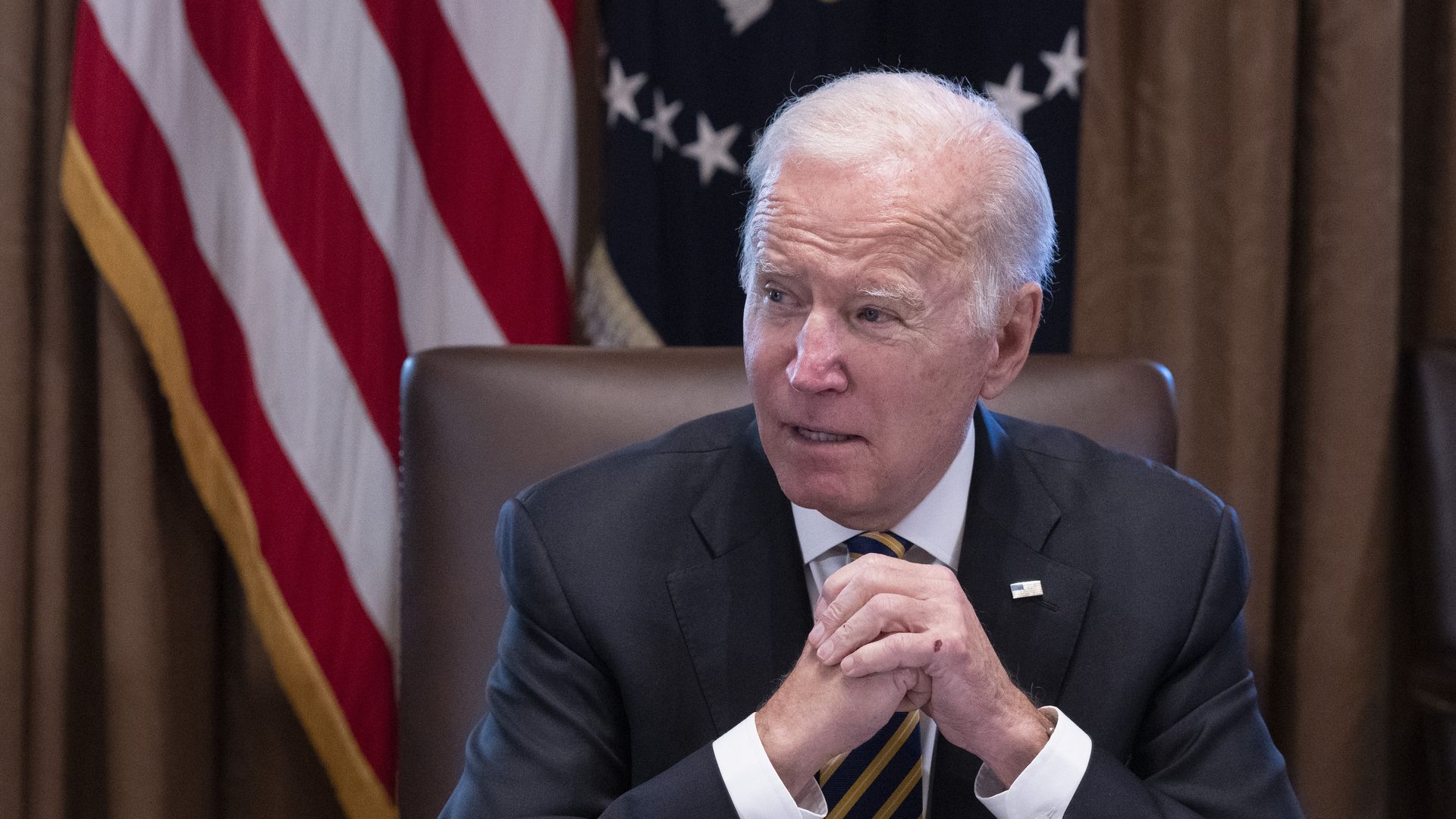 A Biden administration rule requiring large companies to mandate COVID vaccines for employees or impose weekly testing is "staggeringly overbroad" and "grossly exceeds [the Occupational Safety and Health Administration's] statutory authority," a federal appeals court said Friday in an order to keep the rule on hold.
Why it matters: Under the rule, companies with 100 or more workers must mandate vaccination or regular testing by Jan. 4.
Details: The U.S. Court of Appeals for the 5th Circuit acknowledged the pandemic is "tragic and devastating," but said the administration has not proved "COVID-19 poses the kind of emergency that allows OSHA to take the extreme measure."
What they're saying: "Today's decision is just the beginning of the process for review of this important OSHA standard," the DOJ said in a statement to Axios.
"The Department will continue to vigorously defend the standard and looks forward to obtaining a definitive resolution following consolidation of all of the pending cases for further review," the statement added.
Texas Attorney General Ken Paxton called the ruling a "massive victory" on Twitter.
What to watch: The 5th Circuit will not be the only court to rule on the mandate, the New York Times writes. Some challenges have been brought in other circuits. The cases will ultimately be consolidated in one randomly chosen federal appeals court.
The issue is expected to make its way to the Supreme Court.
Editor's note: This story has been updated with additional details and the DOJ's statement.
Go deeper