Study finds racial disparities in prostate cancer screening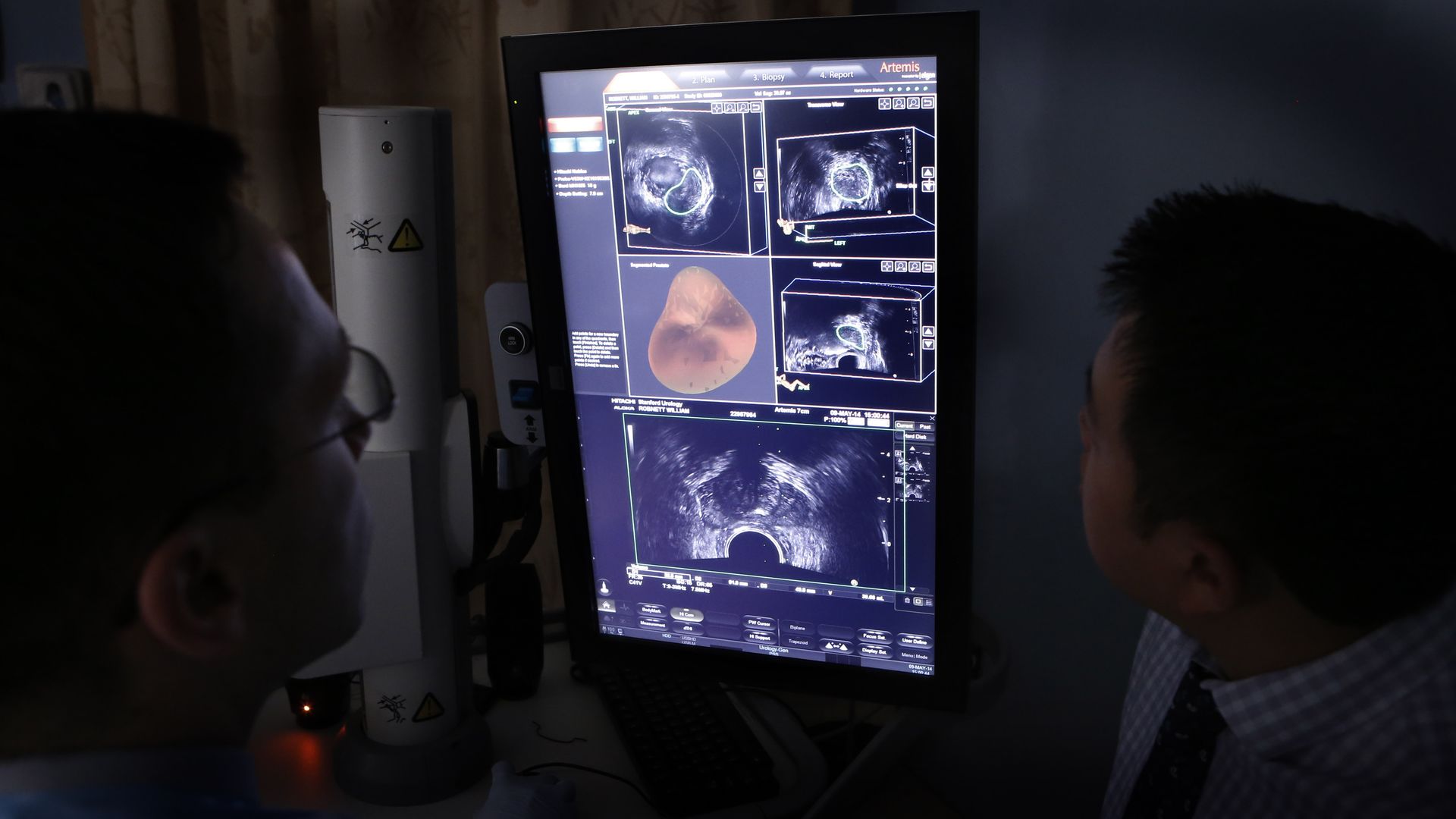 While MRIs are often used as a less invasive way to diagnose prostate cancer after abnormal screening test results, Black, Hispanic and Asian men are far less likely than their white counterparts to get one, according to a new study in JAMA Network Open.
Why it matters: Men of color, particularly Black men, are at elevated risk for prostate cancer. But the data indicate that when they need additional testing, they may be getting more invasive biopsies, or not getting the follow-up care they need at all.
By the numbers: The study found Black men with a PSA level most closely associated with biopsies and cancer diagnoses were 43.9% less likely to get an MRI.
Hispanic men with similarly elevated PSA results were 67.6% less likely to get the MRI than white patients.
"This isn't just another disparities story," said Danny Hughes, professor in the Ivan Allen College of Liberal Arts School of Economics at Georgia Tech and a lead author.
"Ultimately, I think we're going to need to fundamentally change guidelines so that we can minimize invasive biopsies and make sure people are getting the care they need," Hughes said.
His team is examining the cause of the disparities next, he said.
Go deeper