Lasting changes ahead for "Generation COVID"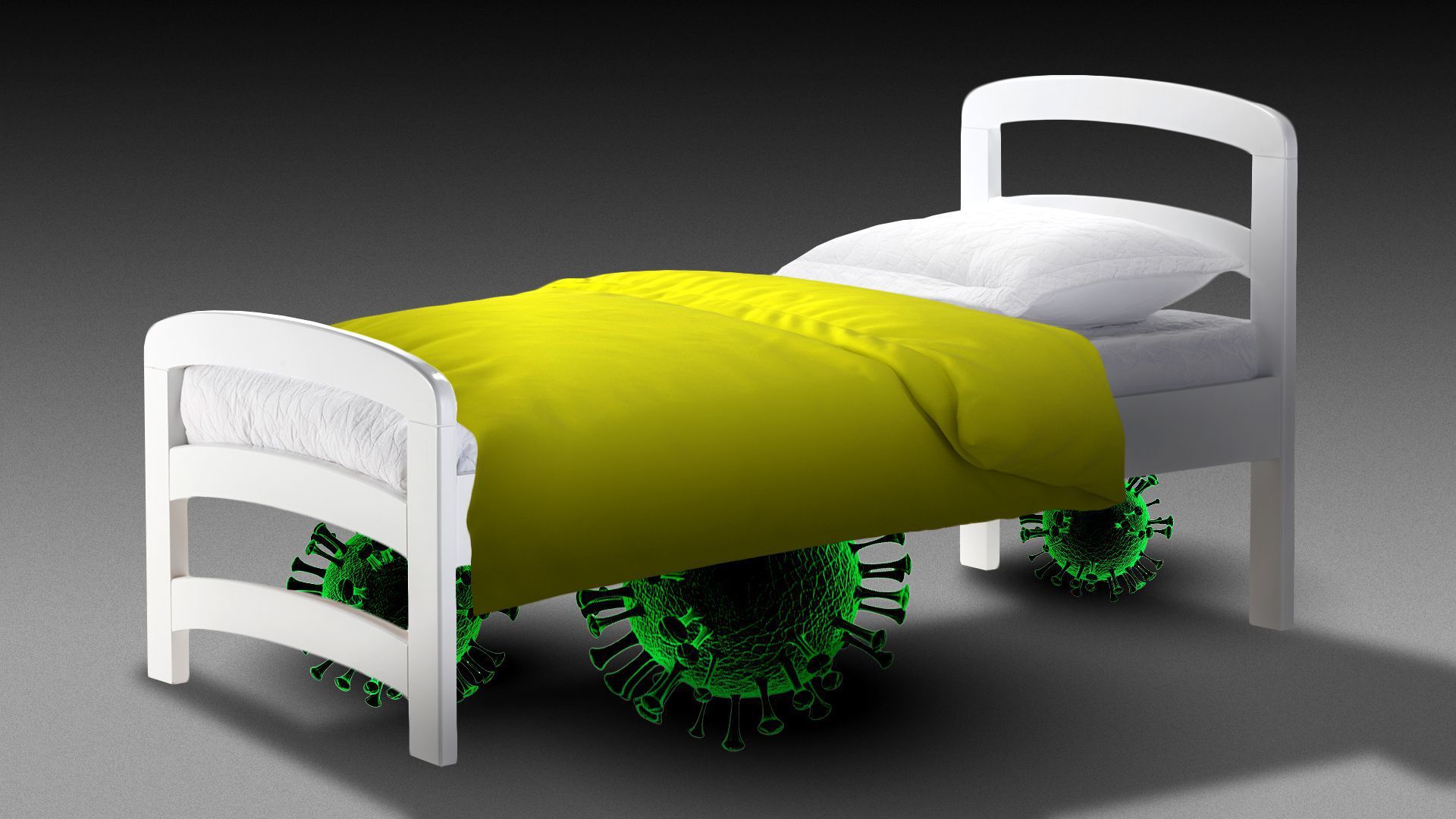 The generation of kids and young adults who are coming of age in the midst of the pandemic will likely be shaped by COVID for the rest of their lives — and researchers are starting to offer a glimpse at how.
Why it matters: Massive news events — most recently the Great Recession and the Sept. 11, 2001 terrorist attacks for older millennials — can be drivers for changing how generations generally view the world, spend money and form relationships.
Driving the news: While there's no way to really know what will happen, behavioralists are trying to understand which changes might ultimately stick for Gen Z, as well as younger kids which some have started calling "Generation C."
State of play: Gen Z — roughly defined as those born between 1997 and 2012 — includes elementary-age kids up to young adulthood.
That means those on the older end of the spectrum are in their early 20s, in their college years, or their first jobs.
Many of these young people were the last hired and the first fired during the pandemic, Jason Dorsey, president of the Center for Generational Kinetics, a research and strategy firm, tells Axios.
That could be triggering higher desires to save money or spend it on quality items that have longevity like staple fashion pieces instead of fast fashion, the firm found in its research which is expected to be published later this year.
Gen Z has reported greater symptoms of burnout to employers and expressed concerns about falling behind or missing out because the pandemic is impacting such as a formative period of their lives, Jessica Stollings-Holder, president of ReGenerations, which studies generational trends, told the Society for Human Resource Management.
"They've seen a lot in a short amount of time, so this becomes a really intense moment for them," Stollings-Holder said, per SHRM.
And in what has turned into a highly competitive market, Gen Zers have found themselves in the enviable position to ask more about workplace benefits early in their careers, Dorsey said. In some cases, perks have expanded to include pet insurance, manicures and even, free clothes, the Wall Street Journal reported.
Between the lines: When we get to younger children — between 8 and 14 — we see many in this generation may have developed a profound sense of mortality at a very young age, researchers say.
More than 175,000 children in the U.S. have lost a parent or grandparent due to COVID-19.
Many children have been simultaneously exposed to news of COVID case counts and death counts either by overhearing news coverage or adult conversations about COVID in a way that hasn't been seen since the Vietnam War, Dorsey said.
"This is something they're now being conditioned to seeing on a regular basis," Dorsey added. "That's really heavy, what the generation is carrying with them."
The big picture: The dramatic increase in technology for education, socialization, and recreation during the pandemic likely vastly increased kids' already high trust and perceived reliance on technology and social media, especially under the age of 13, Dorsey said.
"Even though the parents didn't necessarily want them to use their mobile devices all that much, the reality is they were on it because they weren't in school and weren't doing other activities," Dorsey said.
The intrigue: Researchers hypothesize small children growing up today may end up following different social norms.
Several qualitative studies and surveys by Dorsey and Alice Fothergill, professor of sociology at the University of Vermont, show developmentally significant differences in kids' comfort with physical touch and worries they'll get loved ones like their grandparents sick.
Young children growing up during the pandemic saw constant handwashing, virtual learning, mask-wearing, and social distancing. It's left researchers curious about whether social norms of personal space and hygiene will remain changed in the future with those who experienced the pandemic at a younger age.
The bottom line: We've never seen a crisis quite like this that impacts all demographics and groups of kids and it will likely change them in significant ways long into the future.
Go deeper