Meadows fails to appear before Jan. 6 panel, could face contempt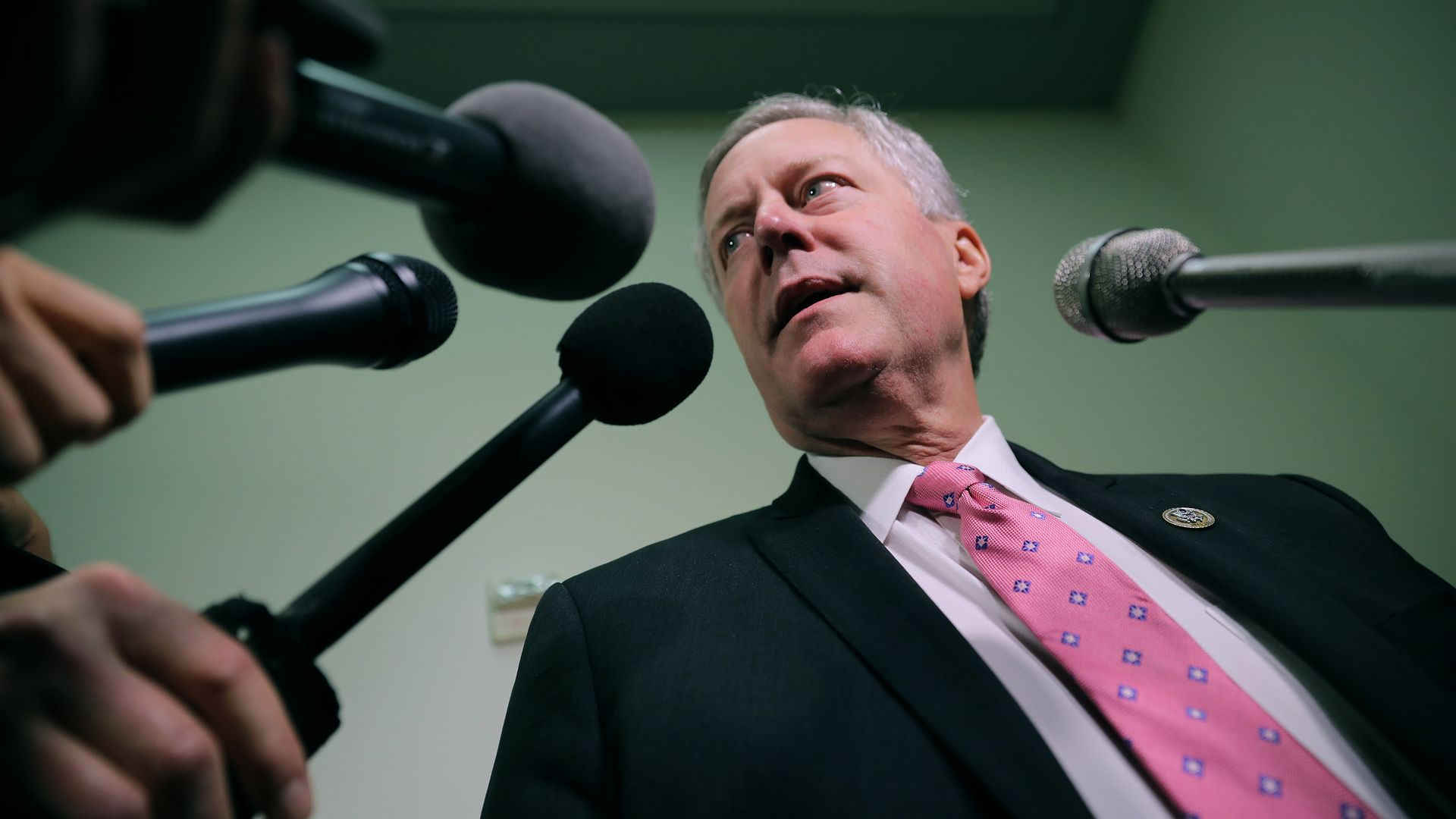 Former White House Chief of Staff Mark Meadows may face criminal contempt charges after he failed to appear before the Jan. 6 committee Friday morning.
Why it matters: This is the panel's third threat of criminal prosecution made in recent weeks against noncooperative witnesses — a significant escalation by the panel as it tries to enforce subpoenas against Trump's closest aides.
Bennie Thompson (D-Miss.), the Jan. 6 panel chair, said in a letter to Meadow's attorney on Thursday that without executive privilege or immunity, "there is no valid legal basis for Mr. Meadows's continued resistance to the Select Committee's subpoena."
White House deputy counsel Jonathan Su wrote to Meadow's lawyer, George Terwilliger, earlier Thursday saying that President Biden would not assert executive privilege over the documents requested by the select committee.
This comes after Terwilliger said in a statement that Meadows was instructed by Trump to "respect long-standing principles of executive privilege" and was "immune" from congressional testimony.
The big picture: The panel targeted Meadows because it believes he spent much of Jan. 6 with the former president and because his role as former White House chief of staff means he likely has knowledge of Trump's role in efforts to stop the certification of Biden's election win.
The House of Representatives would need to vote to refer Meadows to the Department of Justice for criminal contempt.
What they're saying: "Mr. Meadows's actions today—choosing to defy the law—will force the Select Committee to consider pursuing contempt or other proceedings to enforce the subpoena," Thompson and Sen. Liz Cheney (R-WY), vice chair of the select panel, said in a statement Friday.
"If his defiance persists and that process moves ahead, the record will reveal the wide range of matters the Select Committee wished to discuss with Mr. Meadows until his decision to hide behind the former President's spurious claims of privilege," they added.
"While we're determined to get all the information we're seeking, Mr. Meadows, Mr. Bannon, and others who go down this path won't prevail in stopping the Select Committee's effort getting answers for the American people about January 6th, making legislative recommendations to help protect our democracy, and helping ensure nothing like that day ever happens again."
Go deeper: House votes to hold Bannon in contempt of Congress
Editor's note: The headline and story have been corrected to reflect that charges have not yet been filed against Meadows. The story has also been updated throughout.
Go deeper