"Battlefield 2042" and " Grand Theft Auto: The Trilogy" stumble in release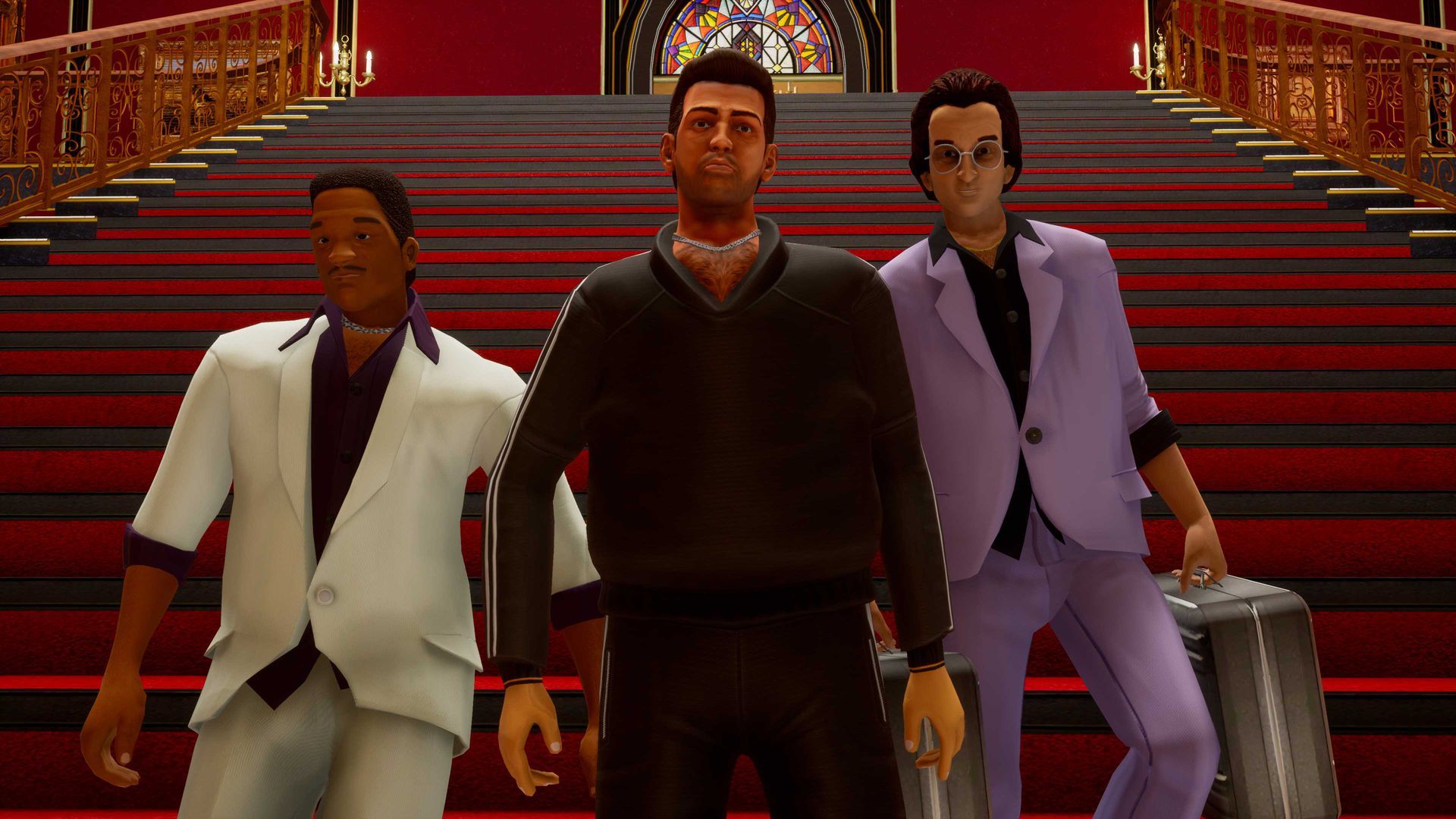 EA's advance release of "Battlefield 2042" and Take Two's "Grand Theft Auto: The Trilogy" have both stumbled out to release this week, replete with technical problems, outages and some signs fixes are coming.
Why it matters: These are two more examples of how modern games often release rough, with players expected to wait for patches to make them run better.
The "Battlefield" details: "Battlefield," which doesn't officially release at a standard price until Nov. 19, is launching without voice chat — a crucial element for any modern multiplayer game — and with a cascade of technical issues.
The "GTA" details: Take Two and Rockstar's "Trilogy" is a day old and already the stuff of memes, as players mock odd-looking characters and glitchy rain.
"Trilogy" is a remake of three PlayStation 2-era "GTA" games, but updating them was clearly no easy feat.
Rockstar pulled the PC version of "Trilogy" on Thursday and has deactivated its Rockstar Games Launcher, which is used to start its PC games.
The big picture: "2042" and "Trilogy" will probably run better in the weeks and months ahead.
At least, that's what usually happens, as publishers and developers consistently use the weeks before and after release to prepare downloadable patches that improve their games.
But such improvements are never guaranteed.
On its support page, EA notes that "we will be working throughout to ensure that we continue to resolve" the game's issues. (Voice chat is planned for release by day 25, EA told the Post.)
Flashback: In December 2020, CD Projekt Red launched "Cyberpunk 2077" in such miserable shape that it had to offer refunds and was delisted from the PlayStation's digital store for half of 2021.
The game had been delayed multiple times, but it still wasn't ready for launch.
That debacle was expected to embolden publishers to miss can't-miss release dates for the sake of releasing games in better condition.
Rockstar had seemingly gotten the message, at least for another release: "Trilogy" was a replacement for a new edition of "GTA V," which was recently pushed to March to give it more time.
Go deeper