Doctors should assess air pollution as risk factor for heart disease, study says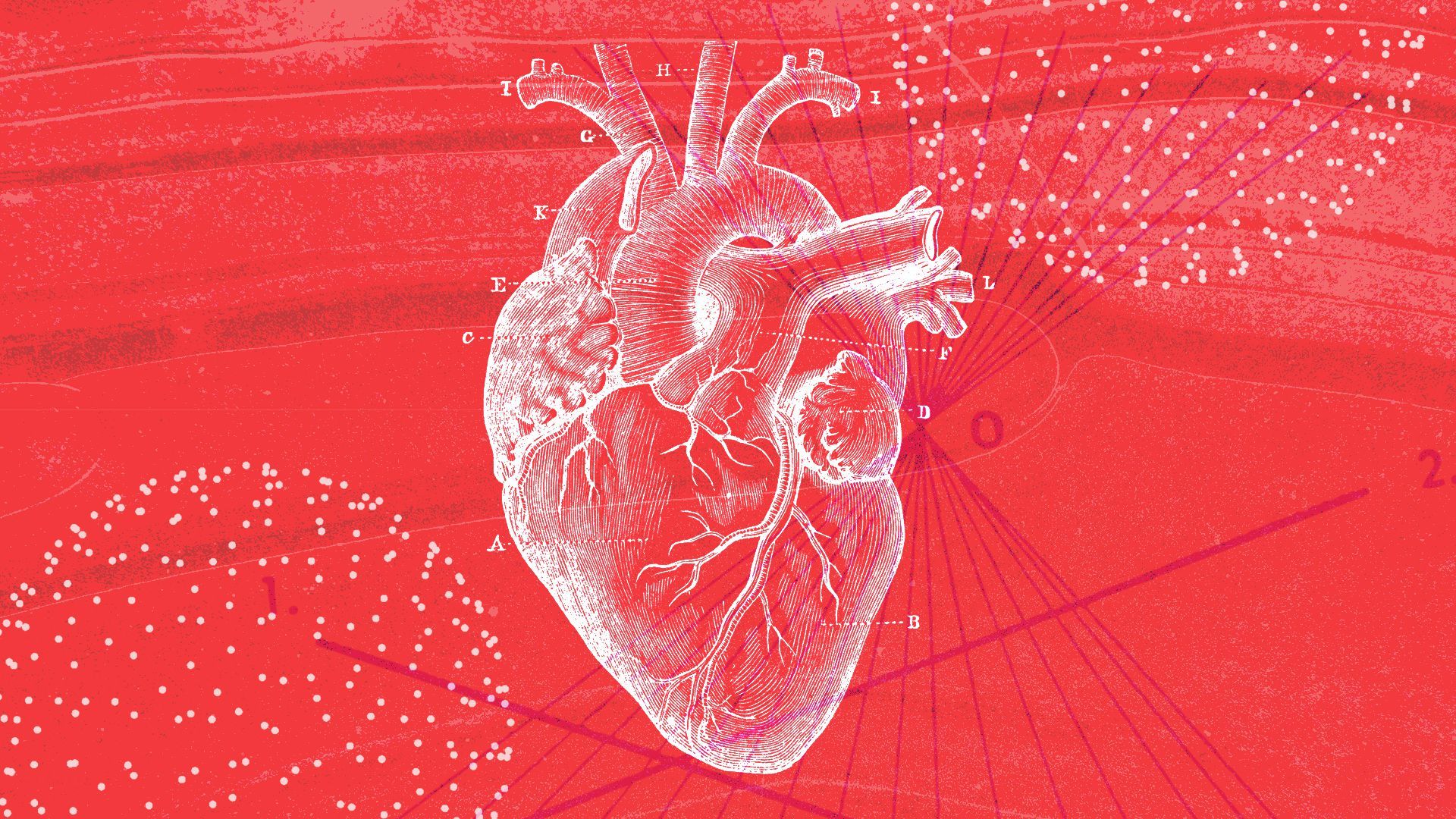 Doctors should incorporate air pollution to their list of risk factors for heart disease when treating patients, a study out Thursday from the New England Journal of Medicine urges.
The big picture: Air pollution is still overlooked as a cause of heart disease, as outdoor air quality worsens in some parts of the globe.
Pairing reduction strategies with cardiovascular disease prevention "could save millions of lives," the authors write.
Why it matters: Heart disease was still the top cause of death for both men and women during the pandemic.
Air pollution is the world's fourth leading cause of disease and death, per the World Health Organization.
The proportion of deaths from cardiovascular disease in developing countries due to pollution are more than heart disease deaths due to smoking and other behavioral and metabolic risk factors, per the study.
By the numbers: Of the 9 million people who died from pollution worldwide in 2019, 62% died from cardiovascular disease, including heart attacks and stroke, but these estimates are very much undercounted, per the study.
Air pollution in the U.S. has drastically improved in the last 50 years compared to other parts of the world, but researchers still estimate 100,000–200,000 people in the U.S. die every year to diseases caused by air pollution.
People who live with such dangerous levels of pollution — areas classified as PM 2.5 — have about a 2% increased risk of hospitalization or death from heart failure. Air pollution has also been associated with increased risks of atrial fibrillation and ventricular arrhythmias.
State of play: For decades patients and physicians have incorporated medical history and individual lifestyle behaviors to prevent heart disease. But the same hasn't been done for air pollution despite its deadly exposures.
"Just like they take other measures to reduce the risk factors, like stopping smoking, getting more exercise, do what they can to reduce the risk of air pollution," Philip Landrigan, director of the program for global public health and the common good at Boston College and co-author of the study, tells Axios.
"I know it's not as easy to change because it's not always within the purview of the individual person to change what kind of air they breathe, but awareness is at least the first step," he added.
What to watch: There are individual roles people could play in reducing exposure to pollution such as masks, air filtration systems and avoiding outdoors in peak times of poor air quality, but the study argues that government-supported interventions in controlling pollution would bring lasting prevention of pollution-related cardiovascular disease.
"Only through a multipronged strategy that combines pollution prevention with control of individual risk factors can the global epidemic of cardiovascular disease be contained," the authors write.
Go deeper