Legislation to resolve GI Bill racial inequities introduced by Democrats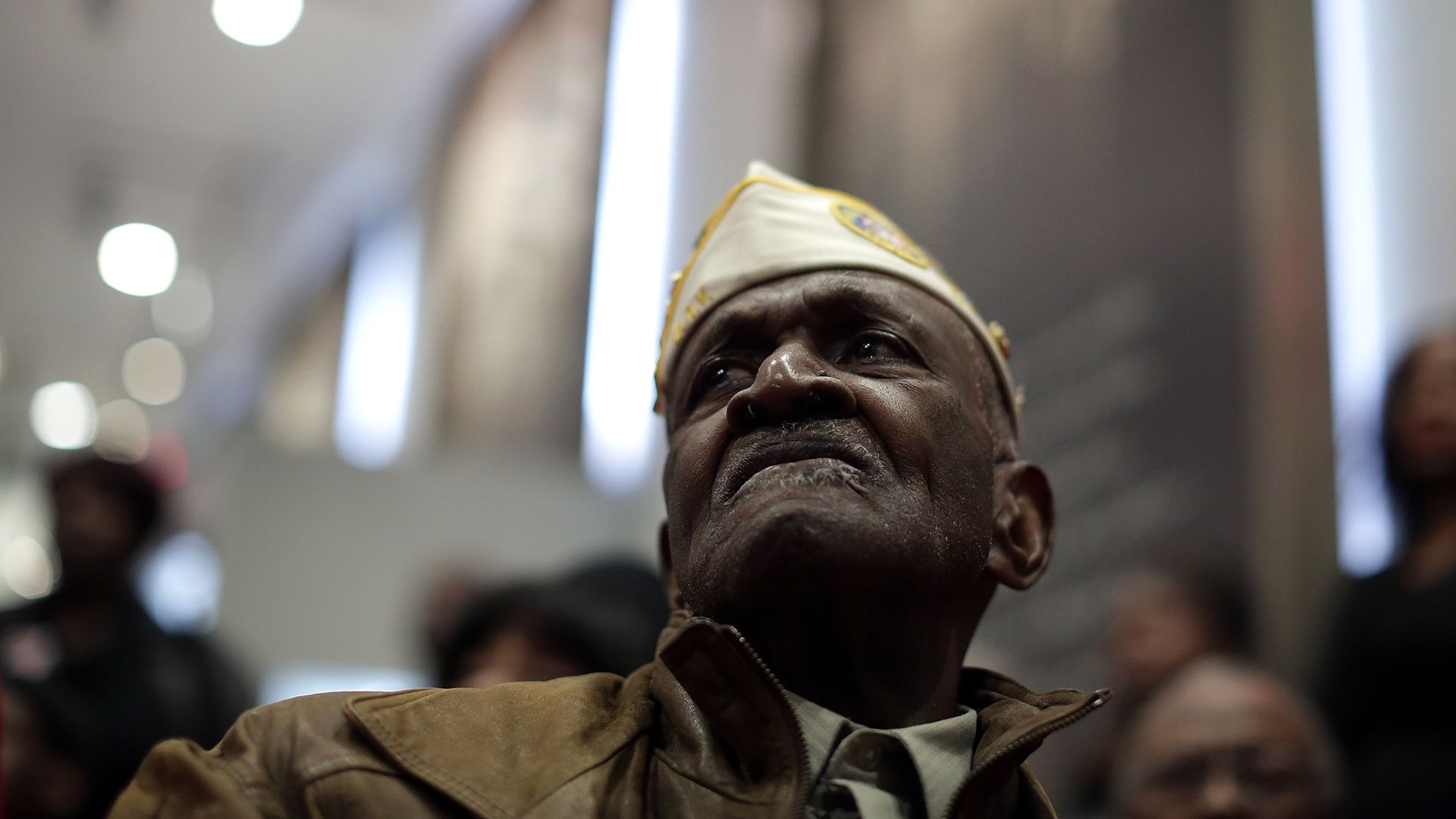 Congressional Democrats reintroduced legislation this week that would, if passed, help resolve racial inequities regarding GI Bill benefits.
Why it matters: Many Black service members who fought for the country during World War II were denied or prevented from taking full advantage of veteran benefits after they returned home from the war because of racial discrimination.
The backdrop: President Franklin D. Roosevelt signed the GI Bill into law in 1944 to reward honorably discharged veterans for their service by helping them return to civilian life through college assistance, low-cost mortgages and low-interest business loans.
However, the bill was designed to accommodate Jim Crow segregation policies and racial political and institutional barriers, so many Black veterans were never able to fully access these federal benefits.
As a result, these veterans and their families were hindered from receiving an education and building generational wealth through buying homes or starting businesses — which are key to achieving intergenerational economic mobility.
The big picture: The GI Bill Restoration Act, introduced this week by House Majority Whip James Clyburn (D-S.C.) and Rep. Seth Moulton (D-Mass.) — the author of the legislation — would extend these loan and education benefits to living spouses and descendants of Black WWII veterans.
It would also establish an independent panel to study how veteran benefits are administered to women and people of color and make recommendations to resolve any uncovered inequities.
Sen. Raphael Warnock (D-Ga.) is set to introduce the legislation in the Senate later this month.
What they're saying: "It is important to acknowledge this injustice and help address the wealth gap that was exacerbated by the government's failure to fulfill this promise to World War II veterans of color," Rep. Clyburn said in a statement.
"We can never fully repay those American heroes. But we can fix this going forward for their families," said Moulton, who is an Iraq War veteran. "While our generation didn't commit this wrong, we should be committed to making it right. This legislation honors our nation's commitment to America's vets."
Go deeper: White House unveils effort to address military toxic exposures
Editor's note: This story has been updated to reflect that Rep. Seth Moulton authored the bill and that Sen. Raphael Warnock will introduce the legislation later this month, not Nov. 11.
Go deeper