In photos: Biden commemorates Veterans Day at Tomb of the Unknown Soldier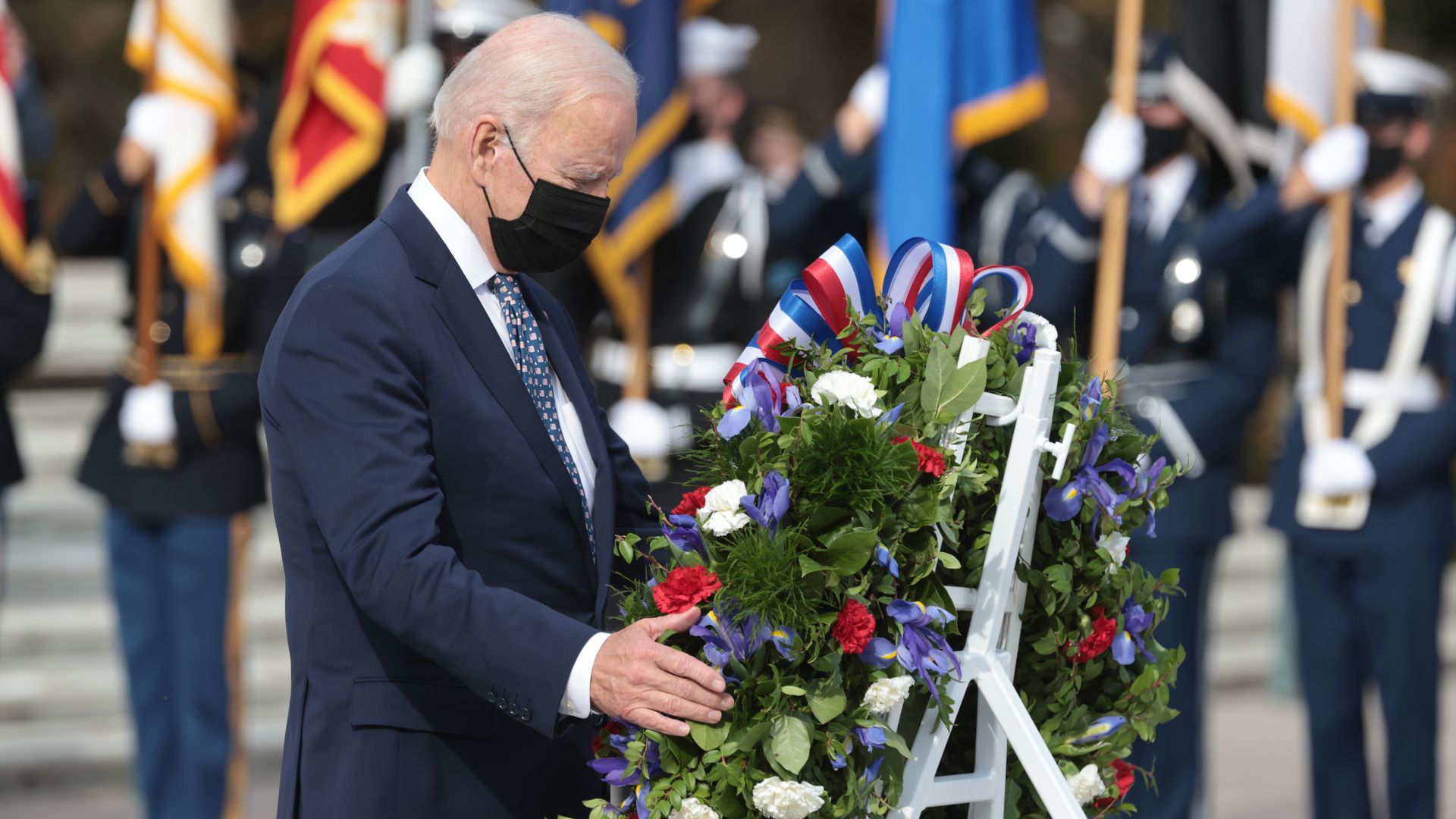 President Biden honored U.S. veterans on Thursday with a wreath-laying ceremony at the Tomb of the Unknown Soldier in Arlington National Cemetery.
Why it matters: The ceremony commemorated the centennial of the tomb, a historic monument dedicated to unknown fallen service members.
Veterans are the "soul of America," Biden said in an address at the ceremony. "But in fulfilling their mission, so many veterans and their families and caregivers have been through hell."
"We stand in solemn awe of such fidelity," added Biden, whose son Beau Biden was an Iraq War veteran. "We must not ever forget what exactly was given us, what each of them was willing to put on the line for us."
The big picture: There are roughly 19 million veterans in the U.S., according to data from the Department of Veterans Affairs.
Worth noting: The Biden administration announced Thursday new initiatives to address health concerns for veterans exposed to environmental hazards such as Agent Orange.
In photos: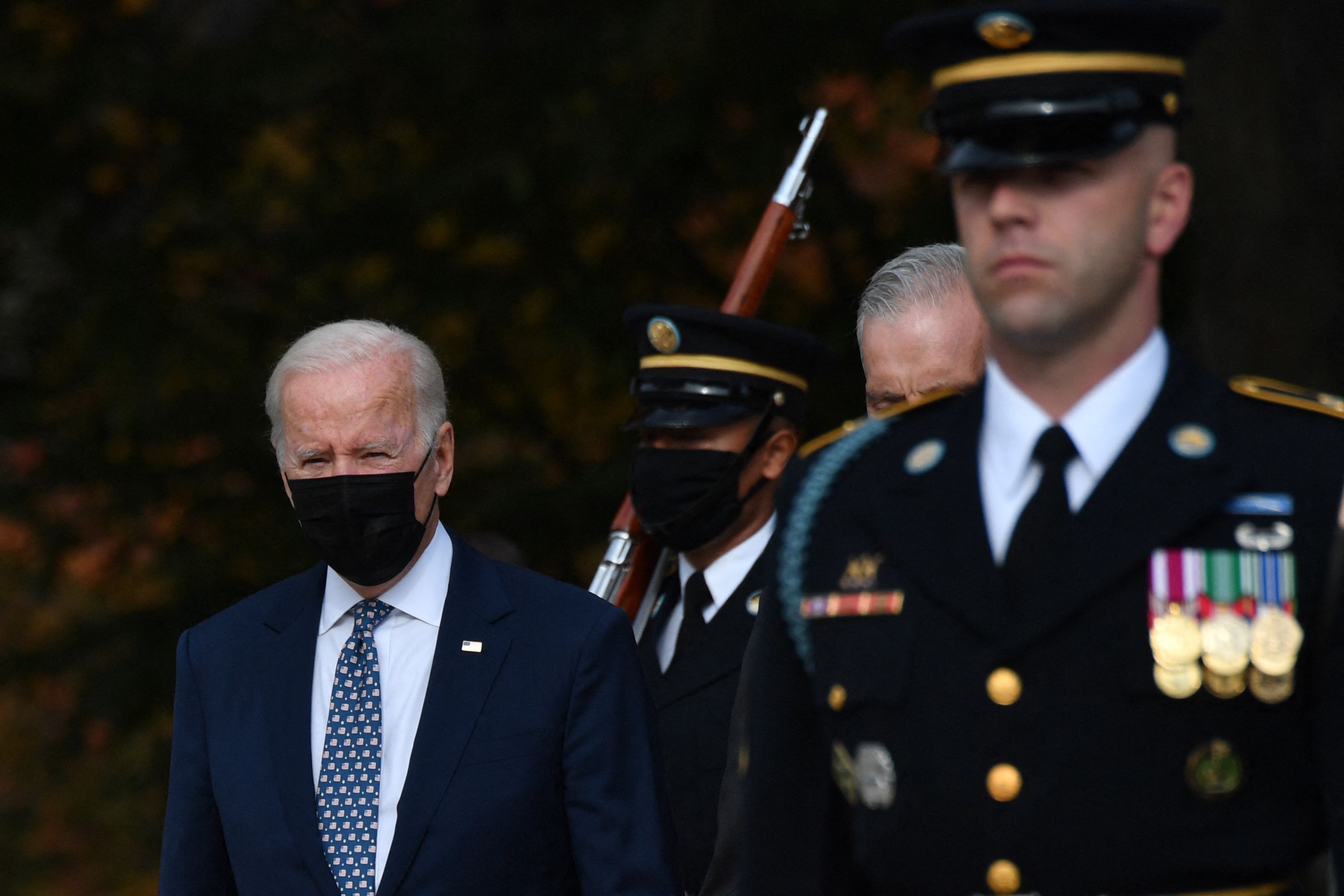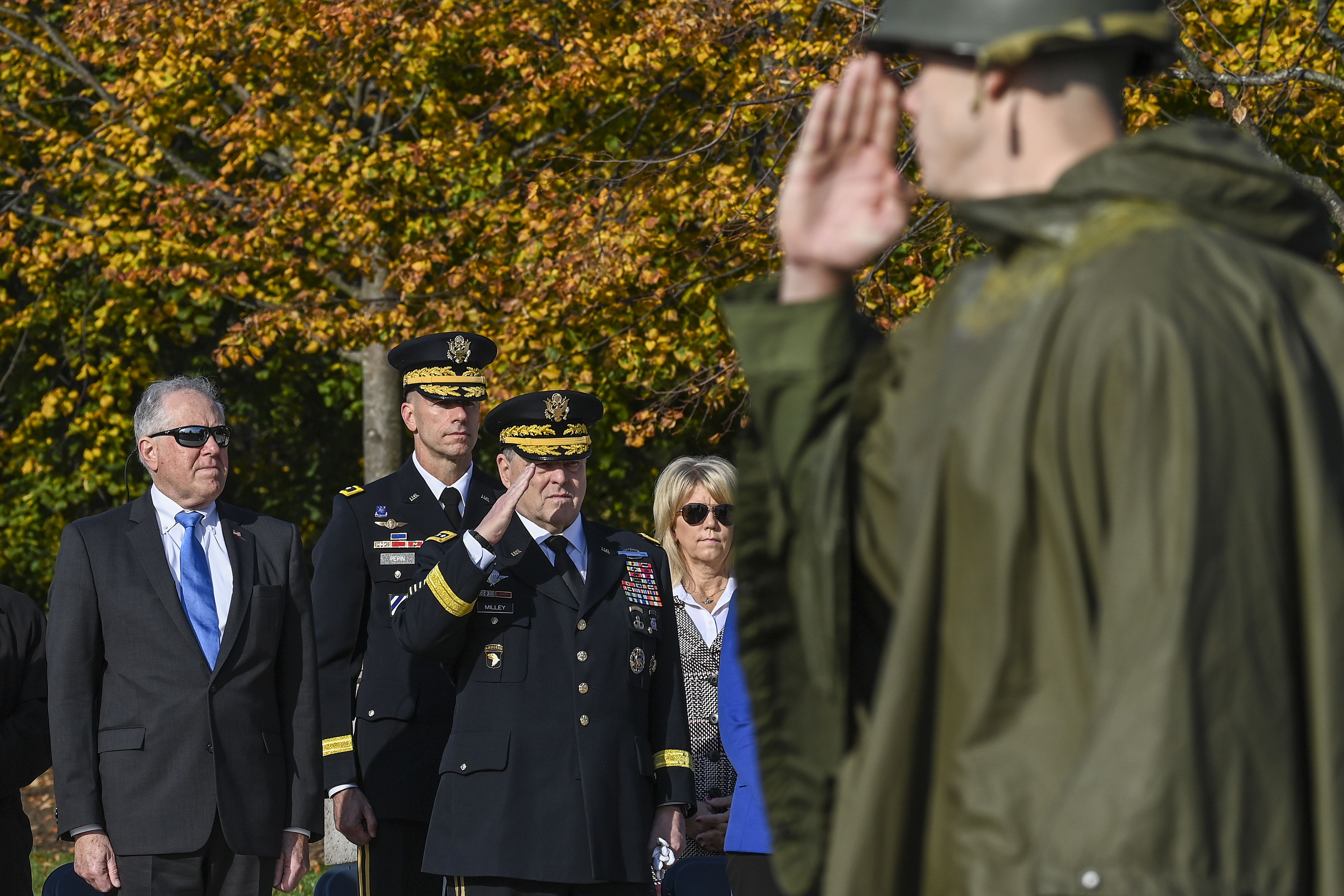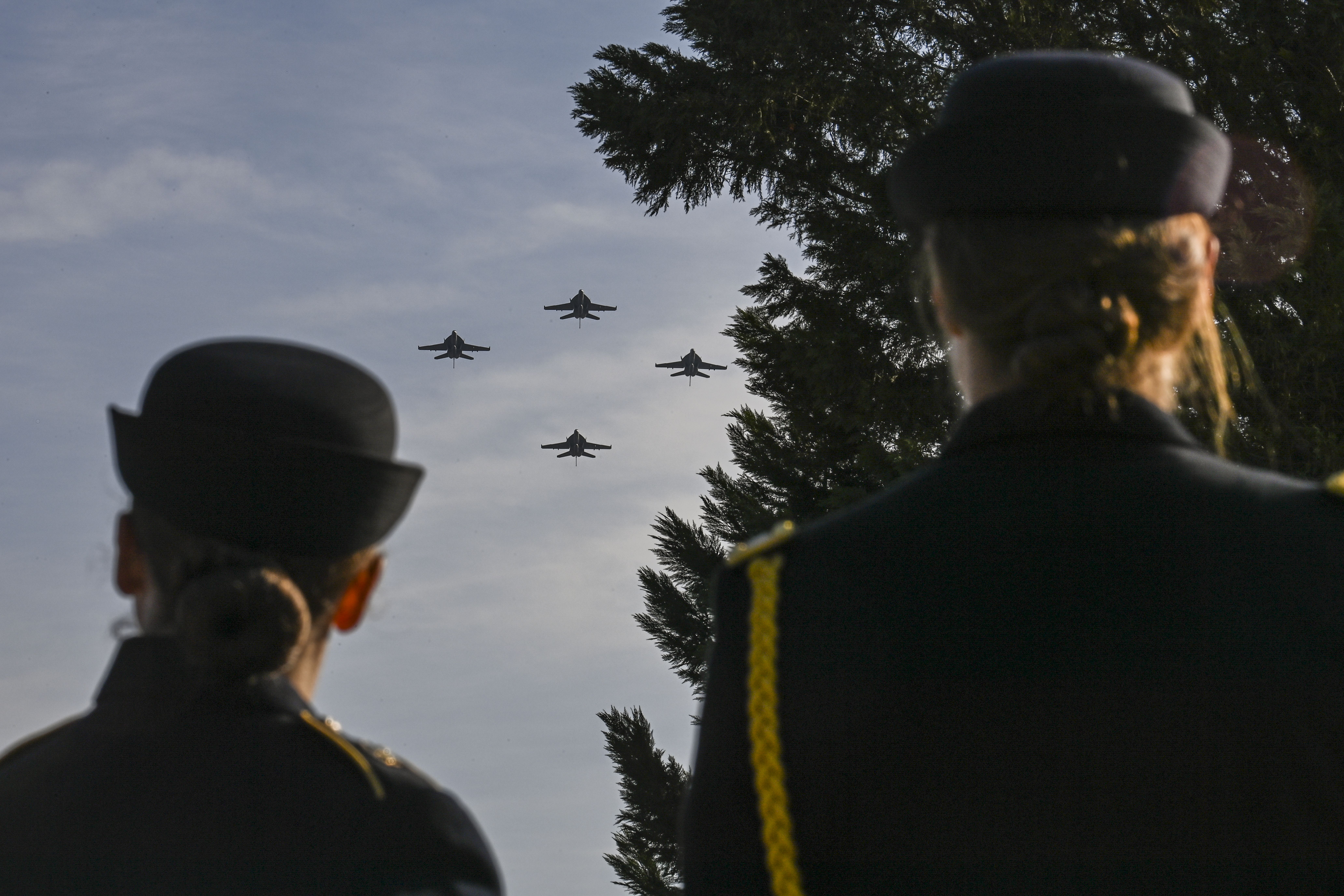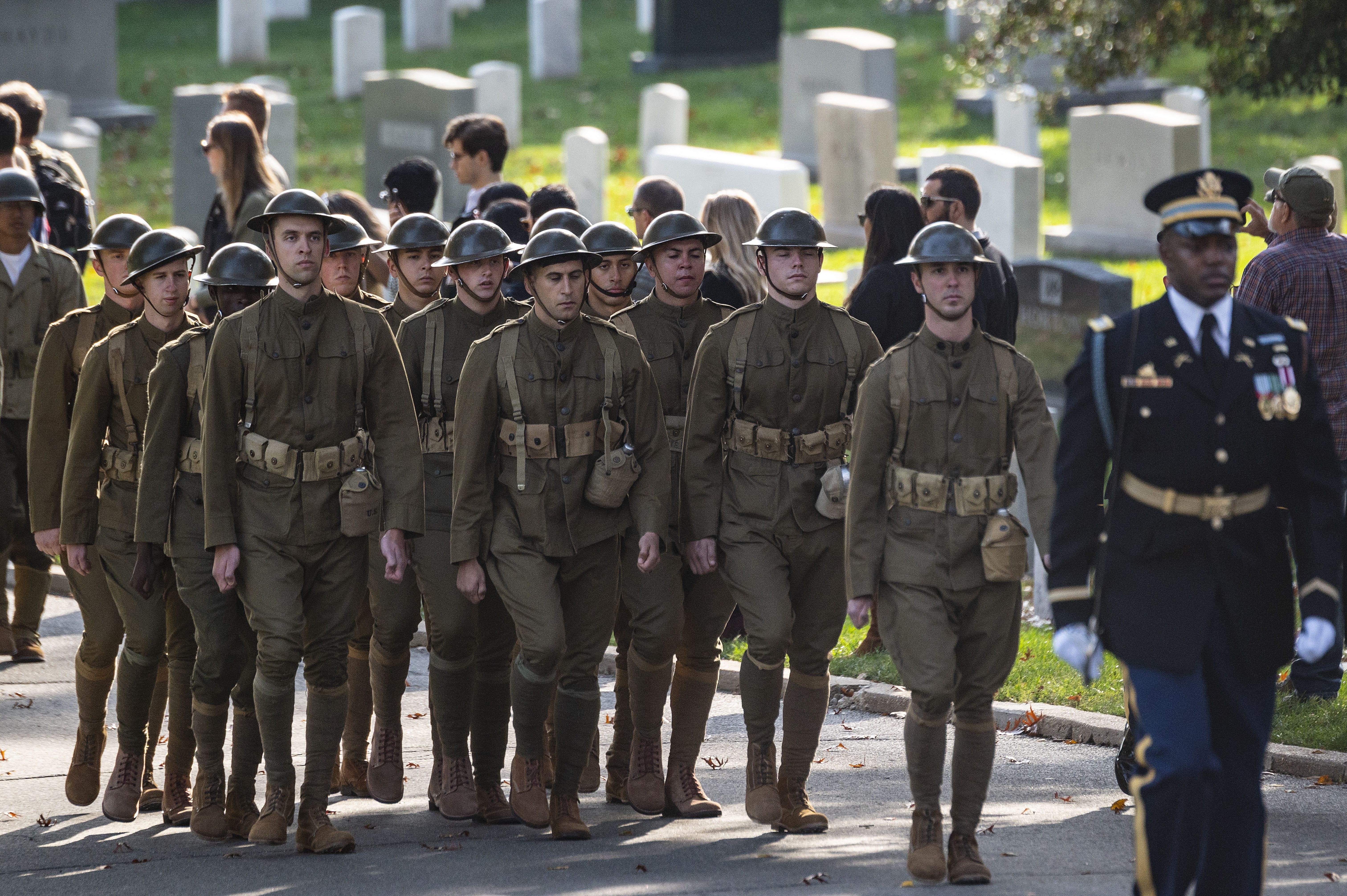 Go deeper