Veterans died at lower rates in 2020 compared to the general population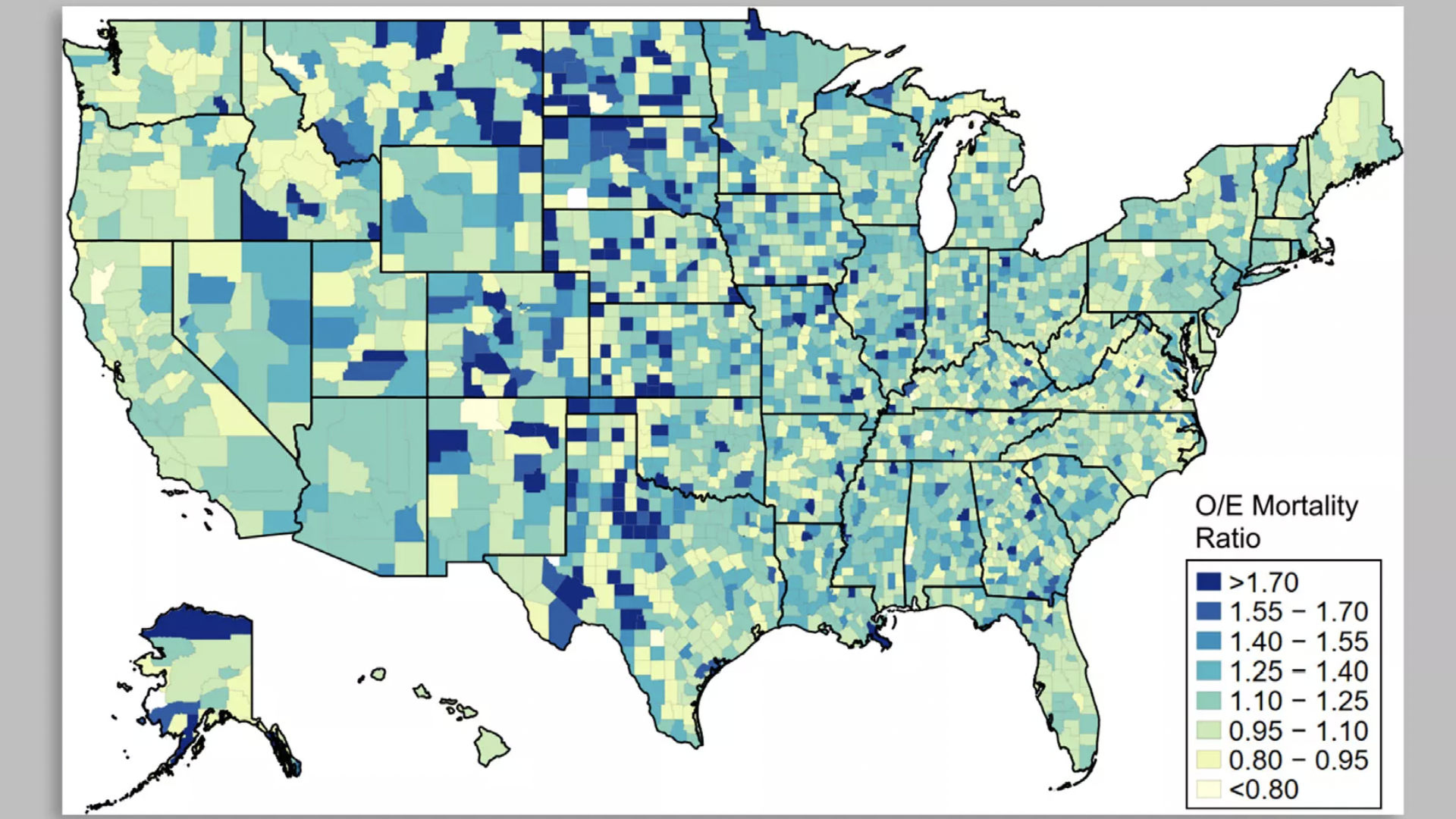 More U.S. veterans died in 2020 than in previous years, but the increase was less than among the general population during the pandemic, according to a new study published in The Lancet Regional Health.
Why it matters: Veterans tend to have higher risks of severe health outcomes from COVID-19 due to their age, and other conditions like hypertension, diabetes and obesity.
By the numbers: The study, based on Veterans Health Administration data, showed 426,069 deaths among veterans from March–December 2020, a nearly 17% increase compared to previous years.
The excess deaths — 51,436 in all — were mostly in Alaska, the Great Plains, South Atlantic and West South Central regions of the U.S.
The U.S. had an excess mortality rate of 23% in the same time frame.
The big picture: While there's no specific explanation as to why deaths were lower for this at-risk population, the study authors point out veterans were able to keep their health insurance coverage.
"Many in the U.S. lost or were forced to switch health insurance plans due to layoffs — while in the VA access isn't conditional on employment," Yevgeniy Feyman, a doctoral candidate at Boston Unversity and co-author, said in a statement.
The VA also had existing telehealth infrastructure compared to private companies that had to build theirs out.
The bottom line: When hospitals and ICUs are full, patients die at higher rates for most diseases.
The VA system was better at preventing deaths related to the pandemic, per the study.
Go deeper