Montana soldier becomes first woman to complete U.S. Army sniper course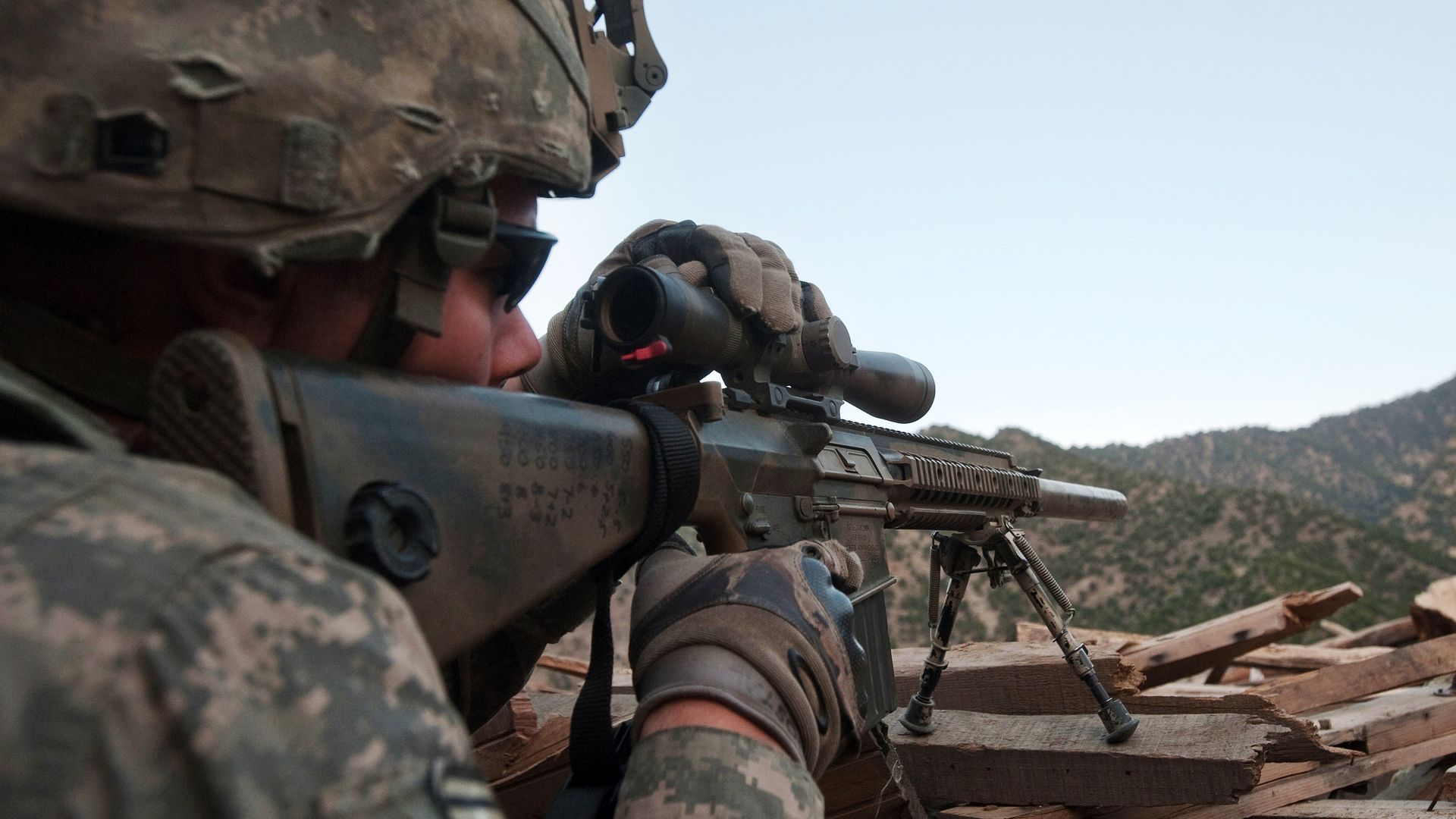 A Montana National Guard soldier has become the first woman to graduate from the U.S. Army Sniper Course at Fort Benning, Georgia.
What they're saying: "We are extremely proud of this Soldier's achievement and recognize that this is a milestone for not only Montana, but the entire National Guard and Army," Maj. Gen. J. Peter Hronek, the adjutant general for Montana, said in a statement.
Details: The soldier, who was not identified in the U.S. Army's statement, enlisted in December last year. She was sent to Fort Benning to complete basic and advanced individual training in infantry skills.
Her training staff and chain of command recommended her for the elite sniper course due to her "superior performance," which included qualifying as an expert shooter.
The intensive seven-week course aims to turn soldiers into "the most feared weapon on the battlefield," according to the military's description. She started the training in September and finished on Nov. 5.
"This Soldier had to volunteer several times to reach this goal, which is a demonstration of her dedication and commitment to service," Hronek noted.
Go deeper