Biden touts infrastructure bill ahead of Monday signing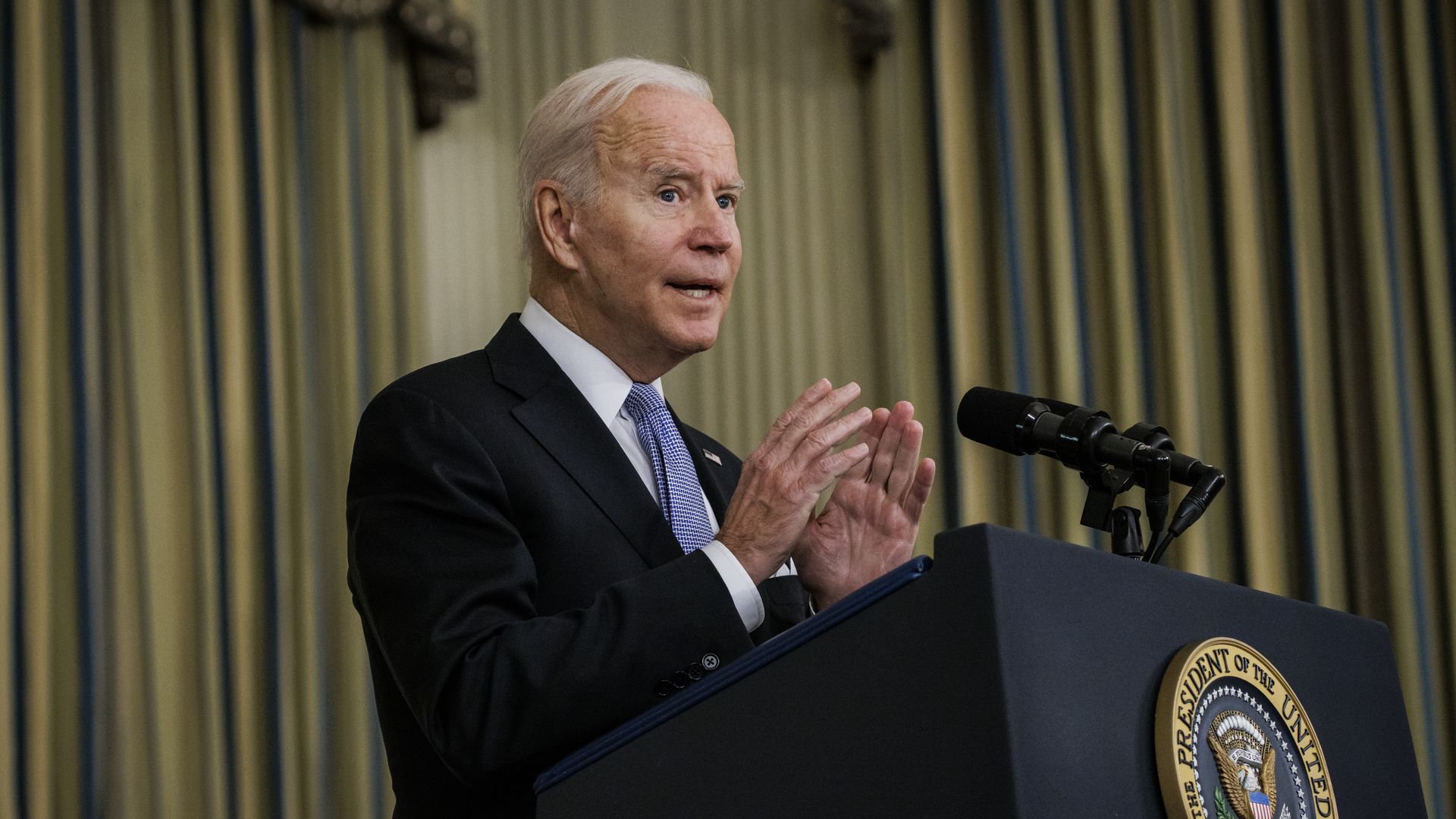 President Biden on Wednesday said the $1.2 trillion bipartisan infrastructure bill would "stabilize" the supply chain and "modernize" the country's infrastructure.
Why it matters: The president's remarks at a briefing in Baltimore come days after the House passed the long-awaited bipartisan infrastructure package and ahead of the bill's signing ceremony on Monday.
At the ceremony, which will be attended by members of Congress and state and local lawmakers across the country, Biden will highlight how the package will "deliver to American families."
Biden acknowledged in Baltimore that the U.S. still faces economic challenges, adding that "we're tracking these issues and trying to figure out how to tackle them head on."
What they're saying: "We did something long overdue, long talked about in Washington, but almost never actually done," Biden said.
"This is a once in a generation investment to create good-paying jobs, modernize our infrastructure [and] turn a climate crisis into an opportunity."
"Progress has already begun and now that we've passed the bipartisan infrastructure deal it's only going to accelerate," he added.
Go deeper