Blinken: U.S. thinks Russia could "rehash" 2014 Ukraine invasion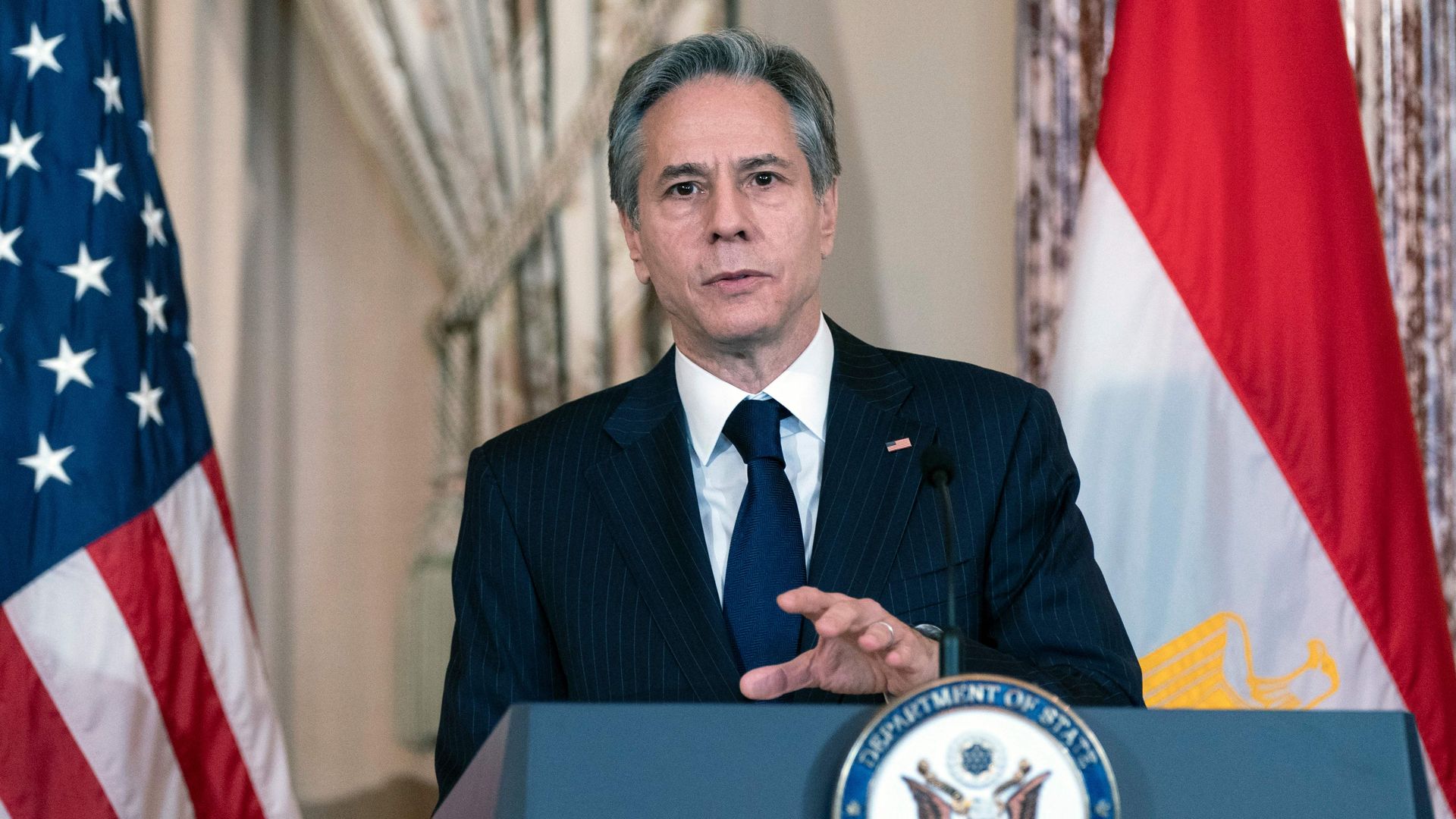 Secretary of State Antony Blinken said during a press briefing with Ukraine Foreign Minister Dmytro Kuleba Wednesday that the U.S. is "concerned" Russia may try" to rehash" its 2014 invasion of Ukraine, noting that "any escalatory or aggressive actions would be of grave concern" to the U.S.
What he's saying: "We're concerned by reports of unusual Russian military activity near Ukraine," Blinken said. "We're monitoring the region very closely."
Blinken said that while Russia's intentions remain unclear, the U.S. understands Russia's "playbook," which has previously involved inventing fictitious Ukrainian provocations in order to justify its military actions.
"Our concern is that Russia may make a serious mistake of attempting to rehash what it undertook back in 2014, when it amassed forces along the border, crossed into sovereign Ukrainian territory and did so claiming falsely that it was provoked," Blinken said.
"If there are any provocations that we're seeing, they're coming from Russia," he added.
Driving the news: Renewed buildup of Russian troops along Ukraine's border sparked concern among U.S. and European officials at the end of last month, per the Washington Post.
The unusual Russian troop movements harkened back to earlier this year, when similar buildup kindled new fears of a potential Russian invasion.
Ukraine has been fighting Russian-backed separatists in eastern Ukraine since Russia illegally invaded and annexed Crimea in 2014.
Worth noting: Blinken said U.S. commitment to Ukrainian independence and sovereignty remains "ironclad." Kuleba added that the two nations shared information about the troop activity with one another.
The press conference came after strategic talks between the counterparts in Washington Wednesday.
Go deeper