Bell's Brewery sale deals another blow to independent craft beer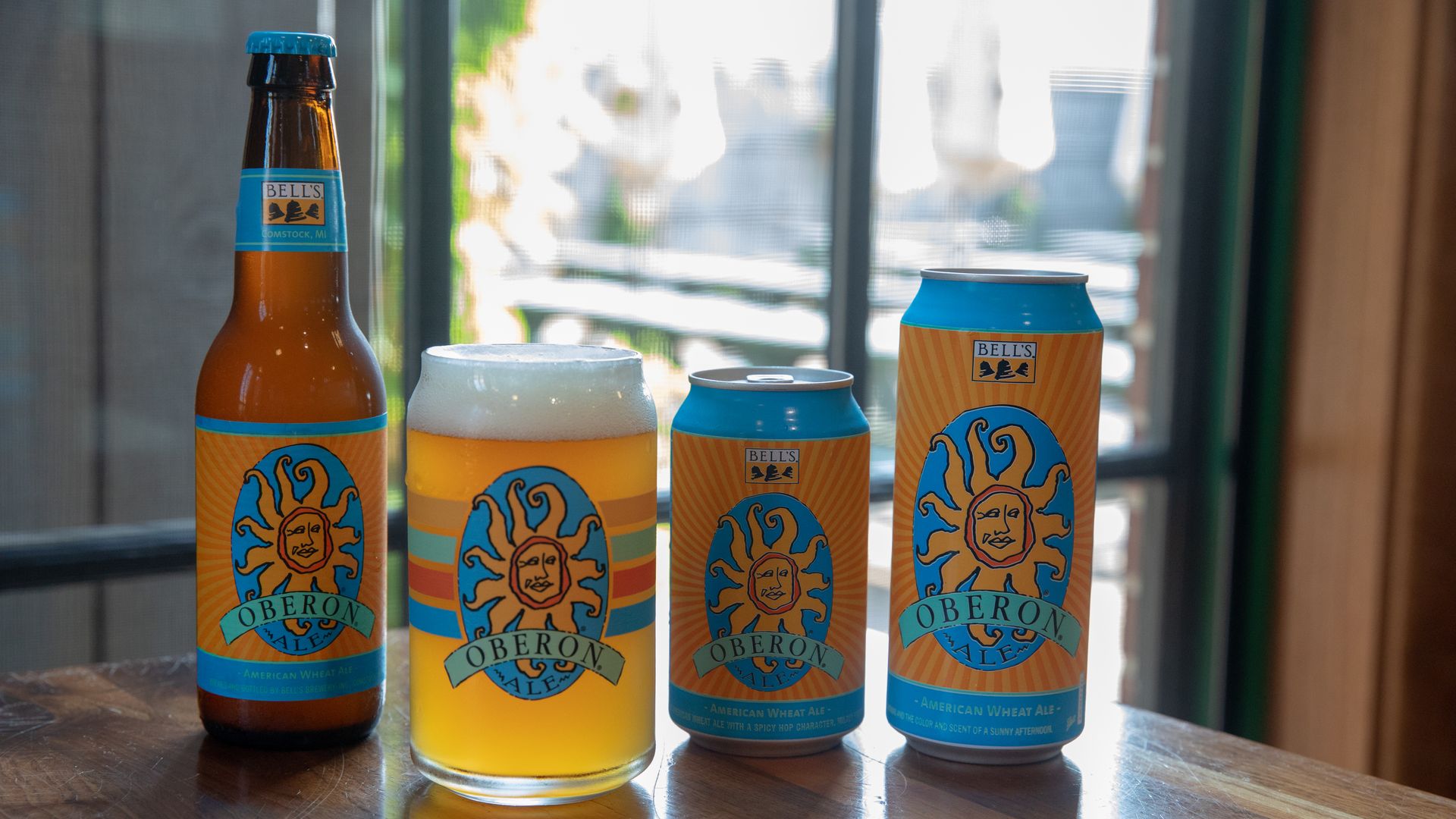 Bell's Brewery, the maker of America's best beer, plans to sell itself to a global beverage conglomerate, in a deal that will jolt the craft brewing industry.
Australia-based Lion, a subsidiary of Japanese beverage giant Kirin Group, is acquiring the Michigan Brewery for an undisclosed sum. The deal is expected to close soon, the companies announced Wednesday.
Bell's will join forces with another iconic brand, Colorado's New Belgium Brewing — which sold to Lion in 2019. The companies would combine to lead craft beer in terms of sales volume and growth, leaders said citing Nielsen sales numbers.
Why it matters: Bell's is the latest in a string of prominent independent craft brewers to sell to once-reviled "big beer" companies, a surprising move given the brand's fiercely independent reputation.
But it comes as the craft brewing industry faces an uncertain future with declining beer consumption and more competition from big players.
By the numbers: In 2020, Bell's ranked as the nation's seventh largest craft brewery and the 16th largest overall brewing company, according to Brewers Association, the trade organization that represents small and independent beer makers.
Bell's sold 461,582 barrels in 2020, a 7% decline amid the pandemic, ending three years of growth.
Between the lines: Within the industry, Bell's will no longer be considered a craft brewer under the strict definition set by the Brewers Association, which differs from other industry observers.
In the association's annual survey, craft beer fans voted Bell's Two Hearted IPA as the best in the country four years in a row.
What they're saying: Larry Bell, who founded the brewery in 1985 in Kalamazoo, Michigan, told Axios that he is retiring and wanted to find a buyer who could continue his legacy.
"I wouldn't call this a sell out. I would call this a sale. Nobody lives forever and I needed an elegant solution to succession," Bell said in an interview. "If you look at what happened to New Belgium since acquisition by Lion, it's nothing but good — it's grown significantly."
Details: New Belgium's CEO Steve Fechheimer will helm the new collaboration, which includes Bell's spinoff Upper Hand Brewery.
He said no major changes or layoffs are expected initially, and the combined company will allow the two iconic brands to remain rooted in their values.
"It is about how we … continue to drive positive social and environmental change and make great beer," Fechheimer told Axios.
Go deeper