Study: 1 billion people face extreme heat if warming hits 2°C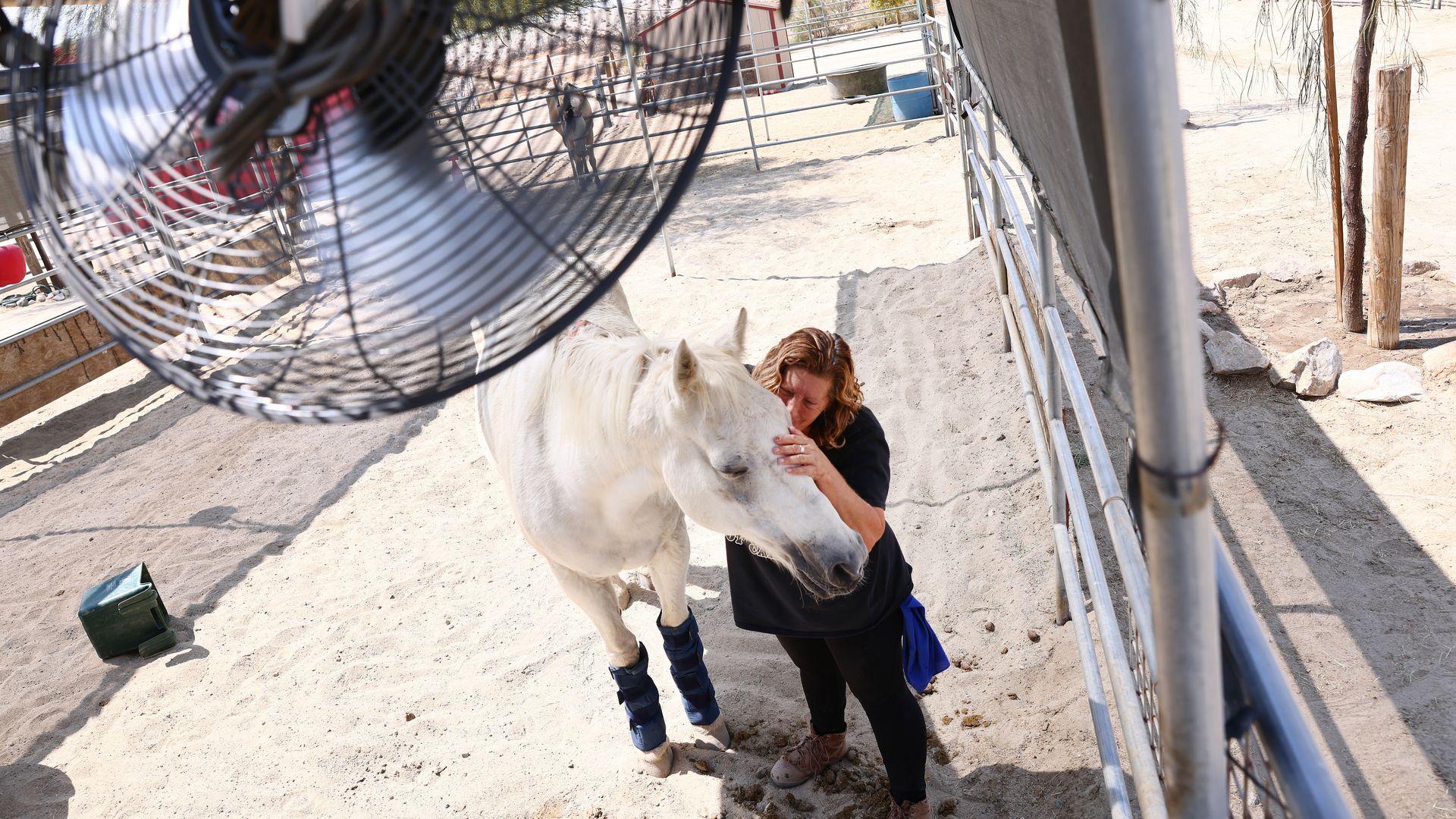 A billion people will endure extreme heat stress if global temperatures were to increase by 2°C (3.6°F), research announced Tuesday by the U.K.'s Met Office at the COP26 climate summit warns.
Why it matters: Current targets being discussed at COP26 in Glasgow, Scotland, would see global average temperatures overshoot the Paris Agreement's most ambitious target of 1.5ºC of warming, compared to preindustrial levels, per Axios' Andrew Freedman.
For the record: The U.S. and other countries have already faced historic heat waves in recent years — notably, the deadly hot weather that gripped the Pacific Northwest this past summer, which researchers found would have been "virtually impossible without human-caused climate change."
In the summer of 2020, more than a quarter of the American population suffered from the effects of extreme heat, according to a study published earlier this year.
Threat level: Heat stress, a potentially fatal combination of dangerous heat and humidity, already affects 68 million people worldwide, per the Met Office research.
The modeling from the national weather service and the EU-funded project HELIX, led by the University of Exeter, suggests this could increase nearly 15-fold if the world's temperature rise reached 2°C.
"A 4.0°C rise could see nearly half of the world's population living in areas potentially affected," the report warned.
Of note: Andy Hartley, the Met Office's climate impacts lead, noted in a statement that the heat stress metric is currently met in several locations, "such as parts of India."
But "our analysis shows that with a rise of 4°C extreme heat risk could affect people in large swathes of most of the world's continent," he said.
The big picture: The findings mapping heat stress maps are part of a wider project forecasting the impacts of the consequences of climate change with temperature rises of 2°C and 4°C — the others being river flooding; risk of wildfire; drought; and food insecurity.
The bottom line, via Professor Richard Betts, of the University of Exeter and Met Office, who led the HELIX project: "This new combined analysis shows the urgency of limiting global warming to well below 2°C."
"The higher the level of warming, the more severe and widespread the risks to people's lives, but it is still possible to avoid these higher risks if we act now," Betts said.
Andy Wiltshire, head of earthy system and mitigation science at the Met Office, added: "Rapid emission reductions are required if we are to avoid worst consequences of unmitigated climate change."
Go deeper