Pfizer-BioNTech seek FDA authorization for COVID boosters for all adults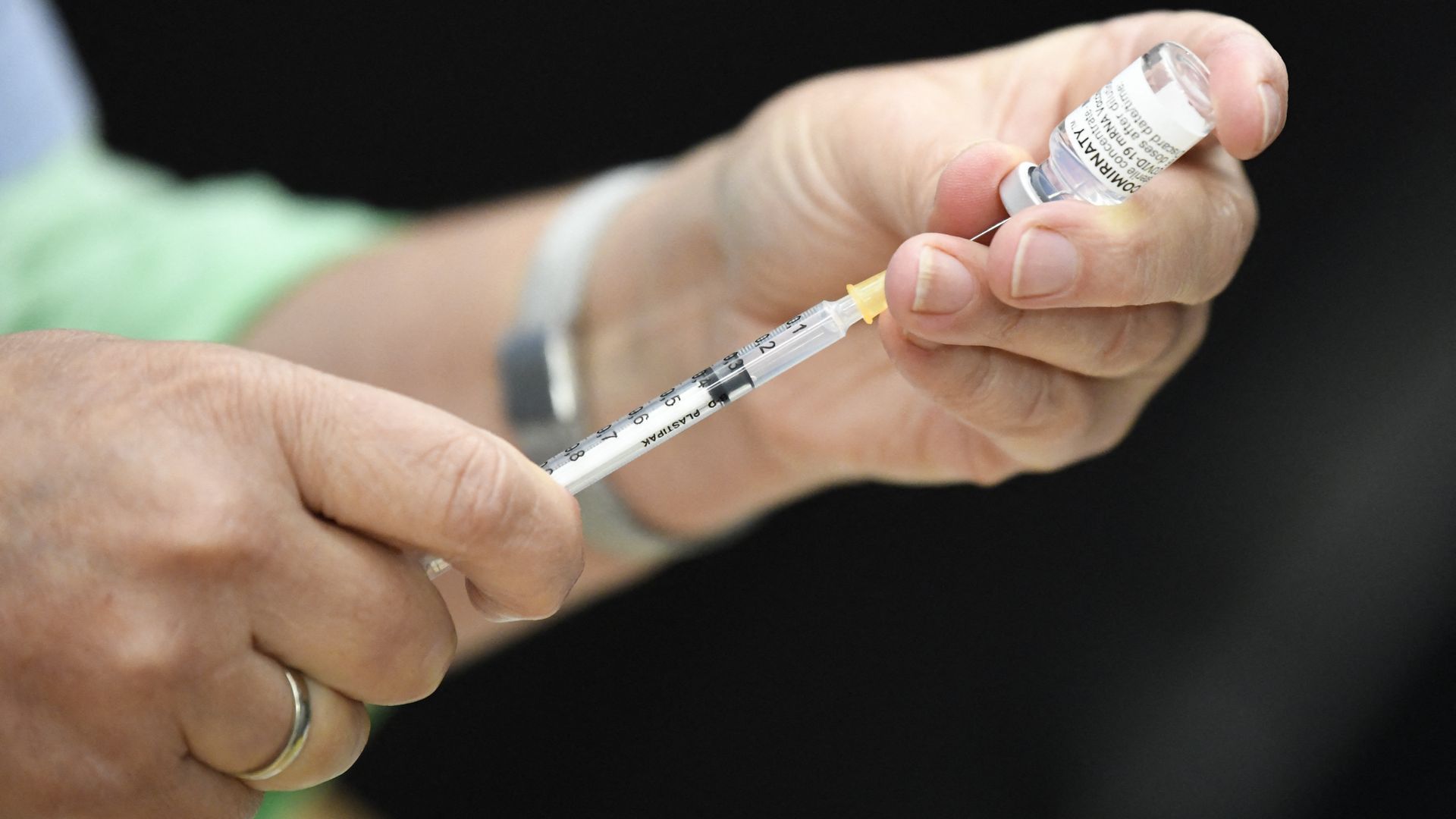 Pfizer and BioNTech said Tuesday that they have asked the Food and Drug Administration to expand authorization of their COVID-19 vaccine booster to include anyone 18 and older.
Why it matters: If the FDA agrees, it could significantly increase the number of people eligible for a booster.
Currently, Pfizer-BioNTech and Moderna recipients are eligible to receive a booster six months after their second dose if they are 65 and older or an adult at high risk of severe infection.
All Johnson & Johnson recipients over the age of 18 are eligible to receive a booster two months after receiving their first shot.
The Centers for Disease Control and Prevention has also said people can choose what vaccine they want as their booster.
The big picture: Pfizer and BioNTech said their submission was based on efficacy and safety data from a Phase 3 randomized, controlled trial with more than 10,000 participants.
"Data show a favorable safety profile and relative vaccine efficacy of 95% against COVID-19 compared to the two-dose schedule during a period when Delta was the prevalent strain," the companies said.
Go deeper