John Kerry: U.S. "won't have coal" by 2030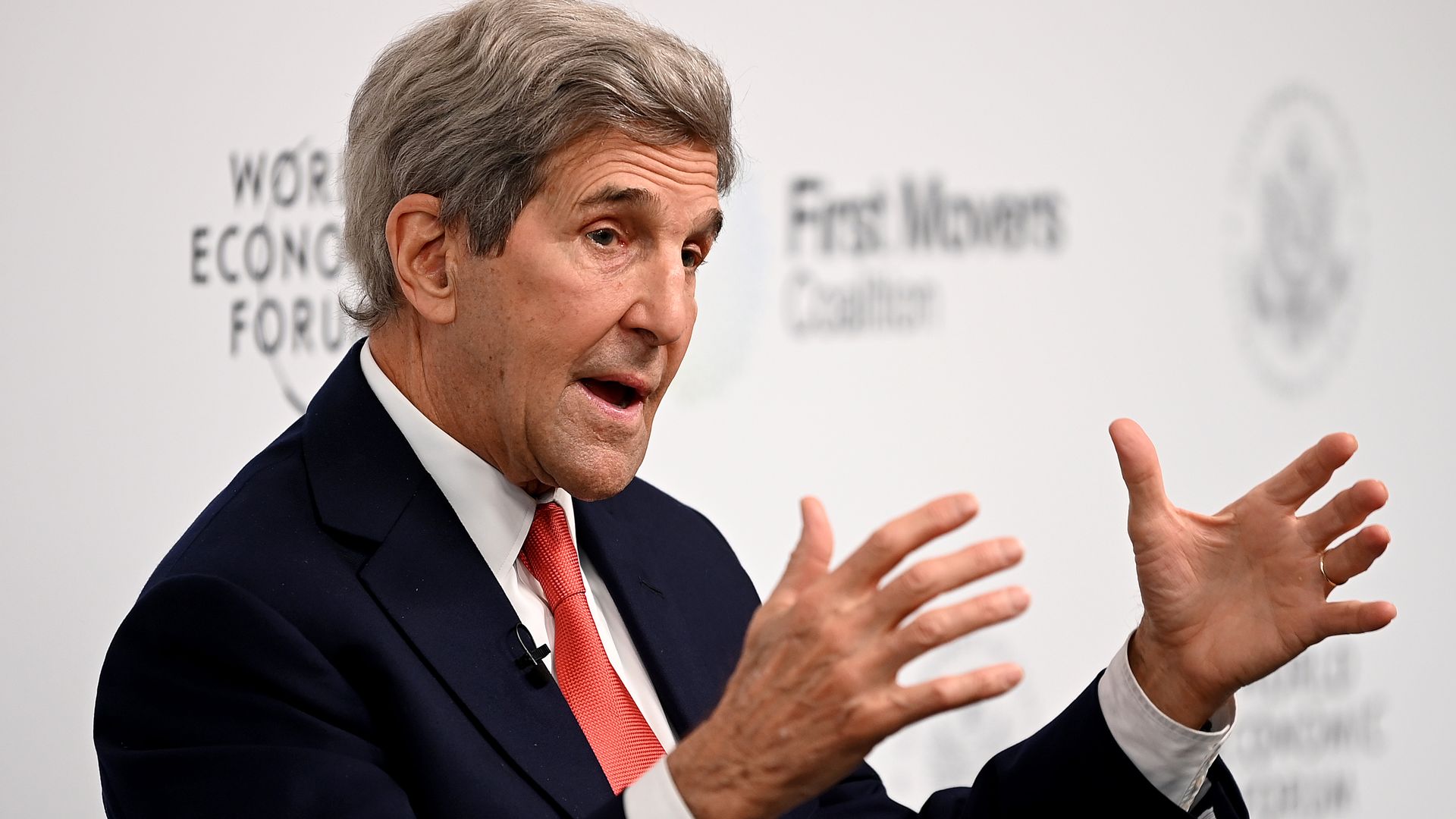 U.S. climate envoy John Kerry in an interview with Bloomberg at COP26 Tuesday predicted the U.S. would stop burning coal by 2030.
Our thought bubble via Axios' Andrew Freedman: The U.S. did not join last week to a pledge, signed by more than 40 countries, to phase out coal-fired power plants in the 2030s and 2040s. The Biden administration has a goal of decarbonizing the electricity sector by 2035, but it doesn't have a policy of ending coal use by 2030, as Kerry's comments may have implied.
A proposed provision in the Biden administration's $1.75 trillion spending plan, which would have rewarded power producers for reducing their emissions and thereby incentivized a move away from coal, was scuttled by Sen. Joe Manchin (D-W.Va.).
What he's saying: "By 2030 in the United States, we won't have coal," Kerry told Bloomberg editor-in-chief John Micklethwait at the conference in Glasgow, Scotland.
"We will not have coal plants," he added.
"We're saying we are going to be carbon free in the power sector by 2035," Kerry said. "I think that's leadership. I think that's indicative of what we can do."
The big picture: Coal is long past its heyday as the dominant U.S. power source, but still provided a fifth of U.S. electricity last year and even more in 2021, per the Energy Department's data arm.
Go deeper: Why coal is such a big deal at COP26
Andrew Freedman contributed to this report from the COP26 conference in Glasgow.
Go deeper