How the Energy Department views rising gas prices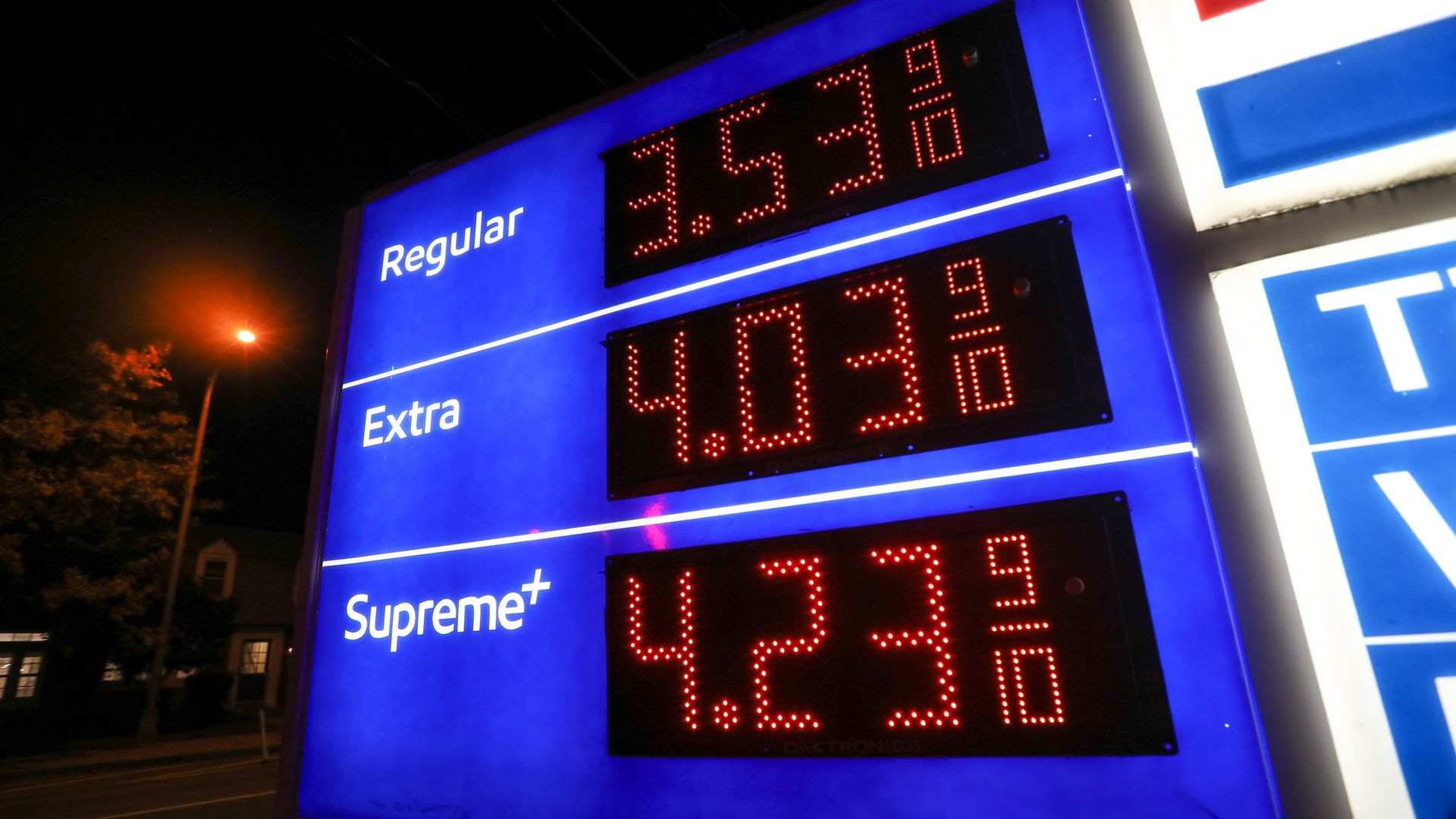 GLASGOW, Scotland — The discussions over tapping the U.S. Strategic Petroleum Reserve in a bid to bring down gas prices continue at the highest levels of government, Deputy Secretary of Energy David Turk told Axios.
Why it matters: The Biden administration is trying to strike a delicate balance between emphasizing a push to pour hundreds of billions into clean energy technologies, including electric vehicle charging stations, while at the same time dealing with an energy supply crunch driving up prices.
Details: Turk, speaking to Axios at COP26, said if past administrations had made greater strides in renewable energy technologies, we might not be feeling the squeeze quite so acutely. Gas prices have increased by $1.314 since the same time last year, according to the Energy Information Administration.
"There is no doubt we need to have affordable, reliable, resilient energy in our country and other countries. It's a political imperative. It's necessary for people's jobs, livelihoods, etc, etc. And at the same time, we have a climate imperative," Turk said.
"And so of course, we're looking at whether it's the SPR or other mechanisms, but we [have a] variety of different tools in the tool belt," Turk said.
Turk said the conversations he's been a part of with senior White House officials have a "seriousness of purpose" that focuses on "what's hurting real people in the real world."
Context: Democrats are looking for ways to shield the public from some of the impacts of rising costs, including gas prices. The rising cost of living likely played a role in the defeat of Democratic gubernatorial candidate Terry McAuliffe in Virginia last week.
Go deeper: What to know about COP26 in Glasgow
Go deeper