DOJ investigating Oak Street Health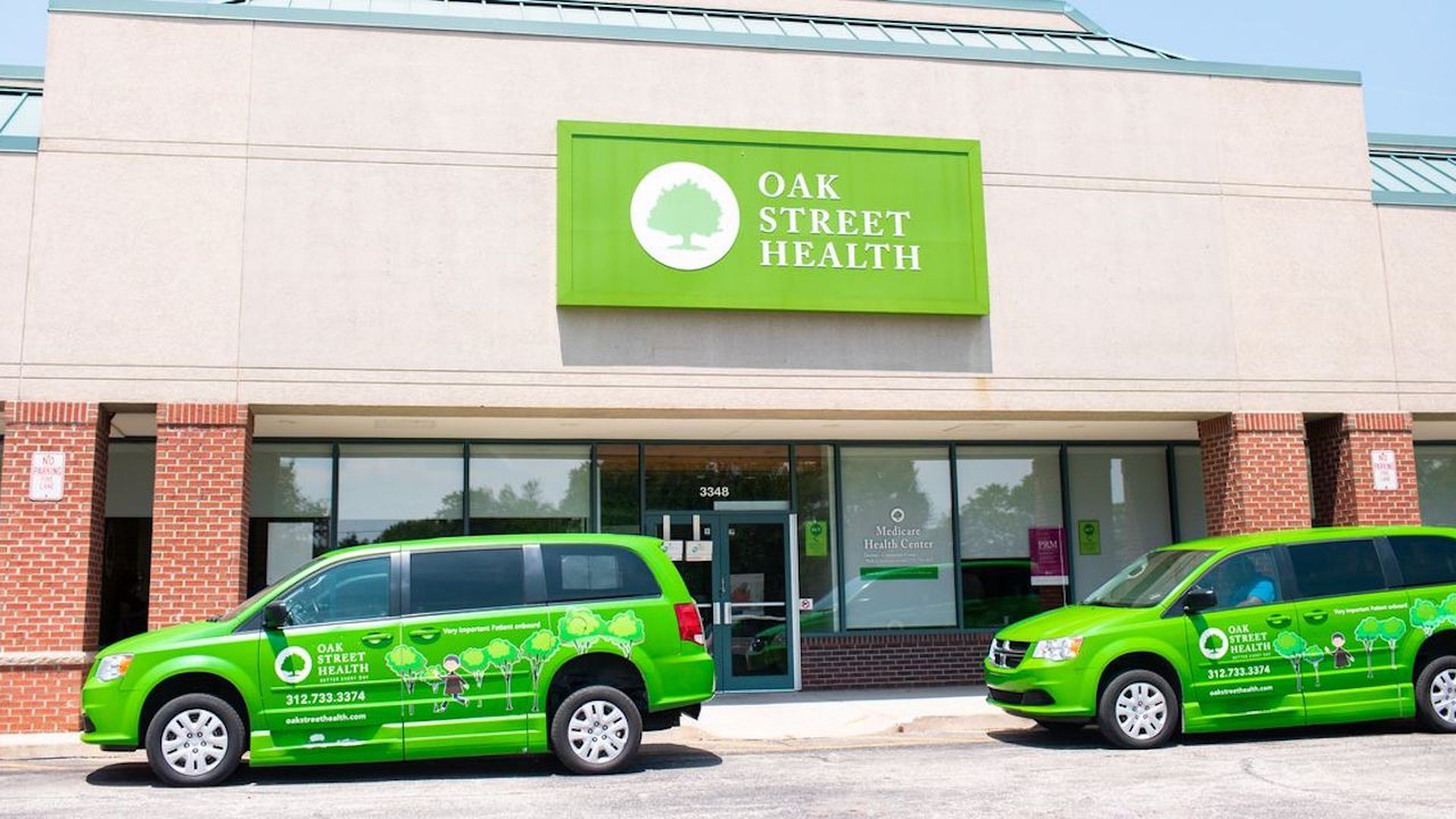 The Department of Justice is investigating Oak Street Health, the newly public chain of physician clinics that focuses on Medicare patients, over possible violations of the False Claims Act, the company disclosed in a quarterly filing.
Why it matters: Oak Street Health is one of the fastest-growing primary care groups, especially for people over 65.
The DOJ requested documents tied to Oak Street Health's "relationships with third-party marketing agents" and "free transportation" provided to its patients, according to the filing.
Go deeper