Cardona: There is no longer a "need for remote or hybrid learning"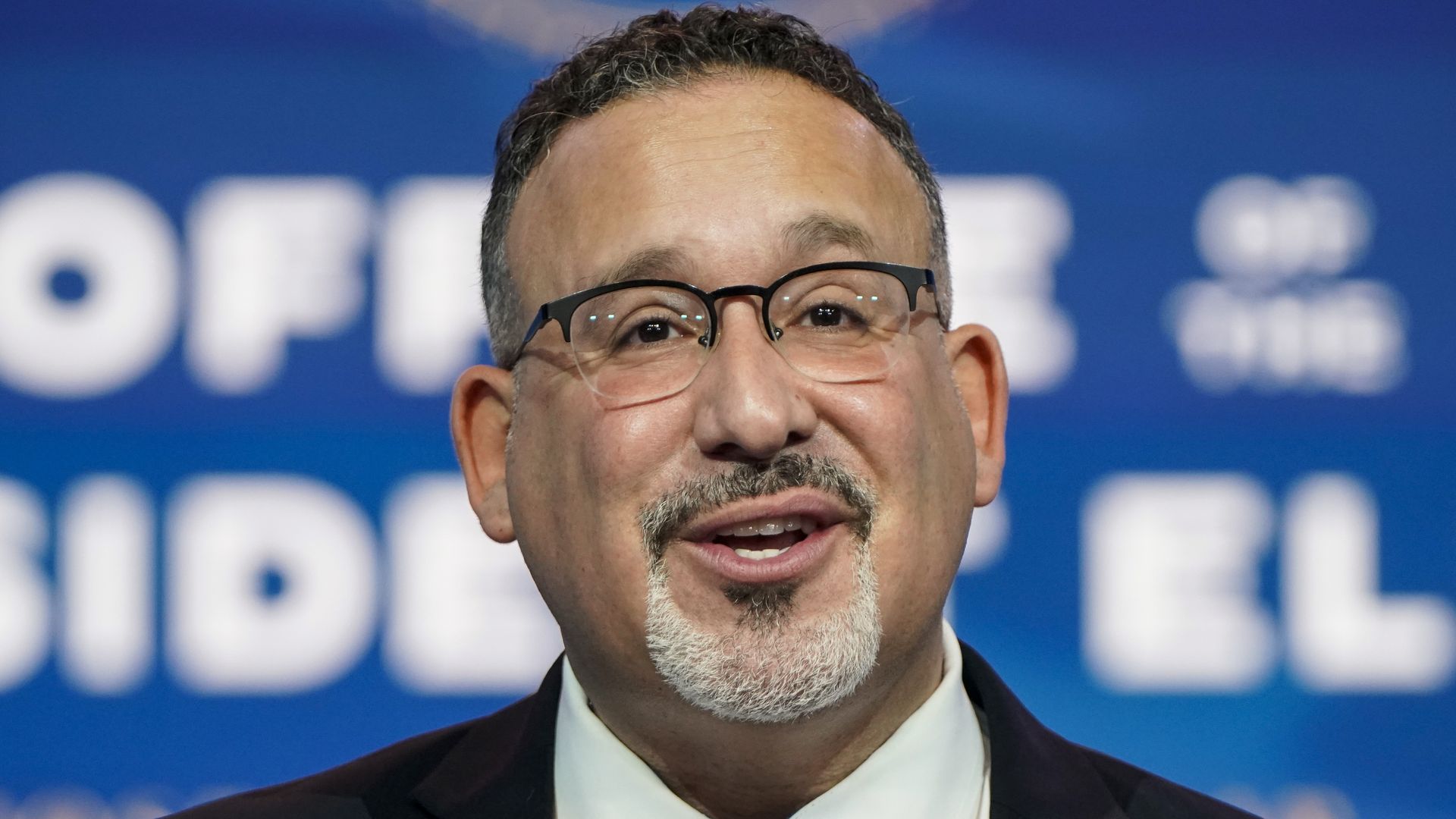 Education Secretary Miguel Cardona on Monday said that there "should be no need for remote or hybrid learning" given recent advances in vaccinations and treatment against the coronavirus.
Why it matters: Cardona's remarks on CBS' "Face the Nation" reflect the Biden administration's trust in the current measures implemented nationwide to mitigate the risk of students contracting the virus.
Cardona's position echoed his previous recommendation that all schools be in-person by September. However, this fall, the return to in-person schooling was accompanied by a spike in COVID cases among children.
The education secretary also acknowledged that some parents may still be hesitant to inoculate their children, adding that it's the department's "role to ... help them feel comfortable with having their children vaccinated."
What they're saying: "We're going to continue to serve our parents and work in partnership with them," Cardona told host Margaret Brennan.
"I'm really pleased with the role of our medical partners in speaking to parents and communicating very effectively that this is the best thing they can do to protect their children," he added.
The backdrop: Last week, CDC director Rochelle Walensky endorsed a two-dose series of Pfizer-BioNTech's COVID-19 vaccine for kids 5-11, hours after a key CDC panel unanimously recommended the vaccine for kids.
President Biden has encouraged schools to offer vaccine clinics as part of an administration push to get people vaccinated.
Go deeper