Activision Blizzard's contract worker win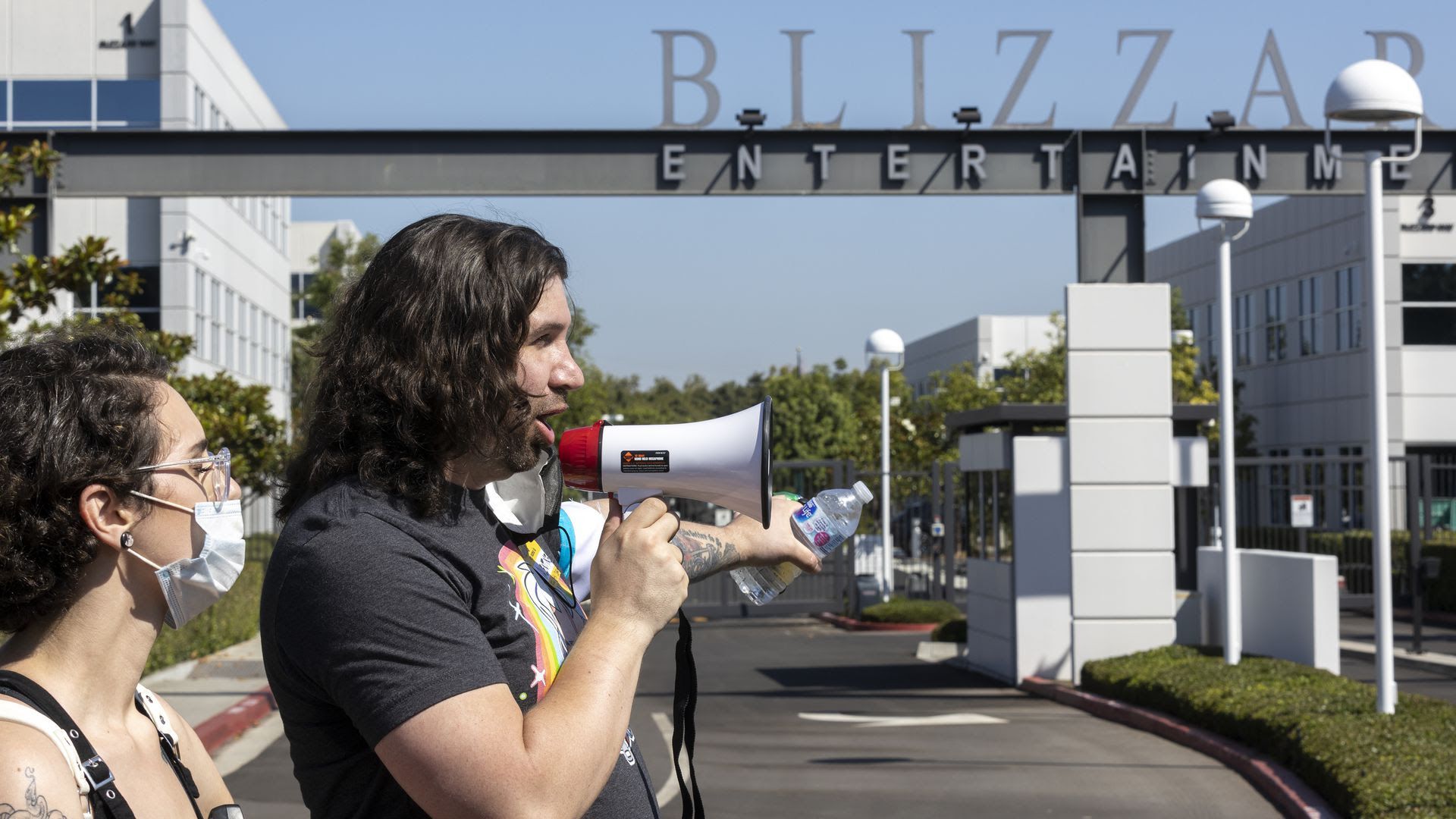 Activision Blizzard is granting additional benefits to contract workers, including new holiday policies and paid sick leave.
Why it matters: The company's contractors in QA and customer service have spoken at length about toxic work conditions they've faced as part of their particularly vulnerable position of temporary work.
Last week, ABK Workers Alliance asked current and former workers to come forward to "shed some light on the lives of contractors across ABK, and the more insidious nature of this employment."
In August, California's Department of Fair Employment and Housing expanded its anti-discrimination lawsuit to include temporary workers.
As part of these changes, workers will get:
Thirteen paid holidays a year, effective immediately, as well as paid sick days for third-party agency workers, beginning in January.
A $17 hourly pay rate for temporary workers below that rate, beginning Nov. 15.
Learning and development programs for both employees and temporary workers, beginning in 2022.
An Activision Blizzard spokesperson told Axios the changes are part of the company's "efforts to make its workplace supportive and more inclusive."
"Company leadership has been working for some time to enhance and improve benefits provided to temporary contract and third-party agency workers."
Yes, but: In a new filing, Activision Blizzard is asking that the DFEH's inclusion of "contingent or temporary workers" be removed in more than a dozen instances.
"DFEH failed to notify or join the contingent and temporary workers' employers (temporary services providers) as necessary parties to the litigation and are time-barred from doing so now," the filing reads.
The company has yet to acknowledge workers' requests to voluntarily recognize a union; multiple comment requests to Activision Blizzard about that issue have not been returned to Axios.
"Today ABK workers are celebrating a huge victory for our contract workers," tweeted senior test analyst Jessica Gonzalez after the news was announced to staff. "This is a result of collective action and there is more work to do!"
Go deeper