Sci-fi game "JETT" is a "moonshot" with mixed reviews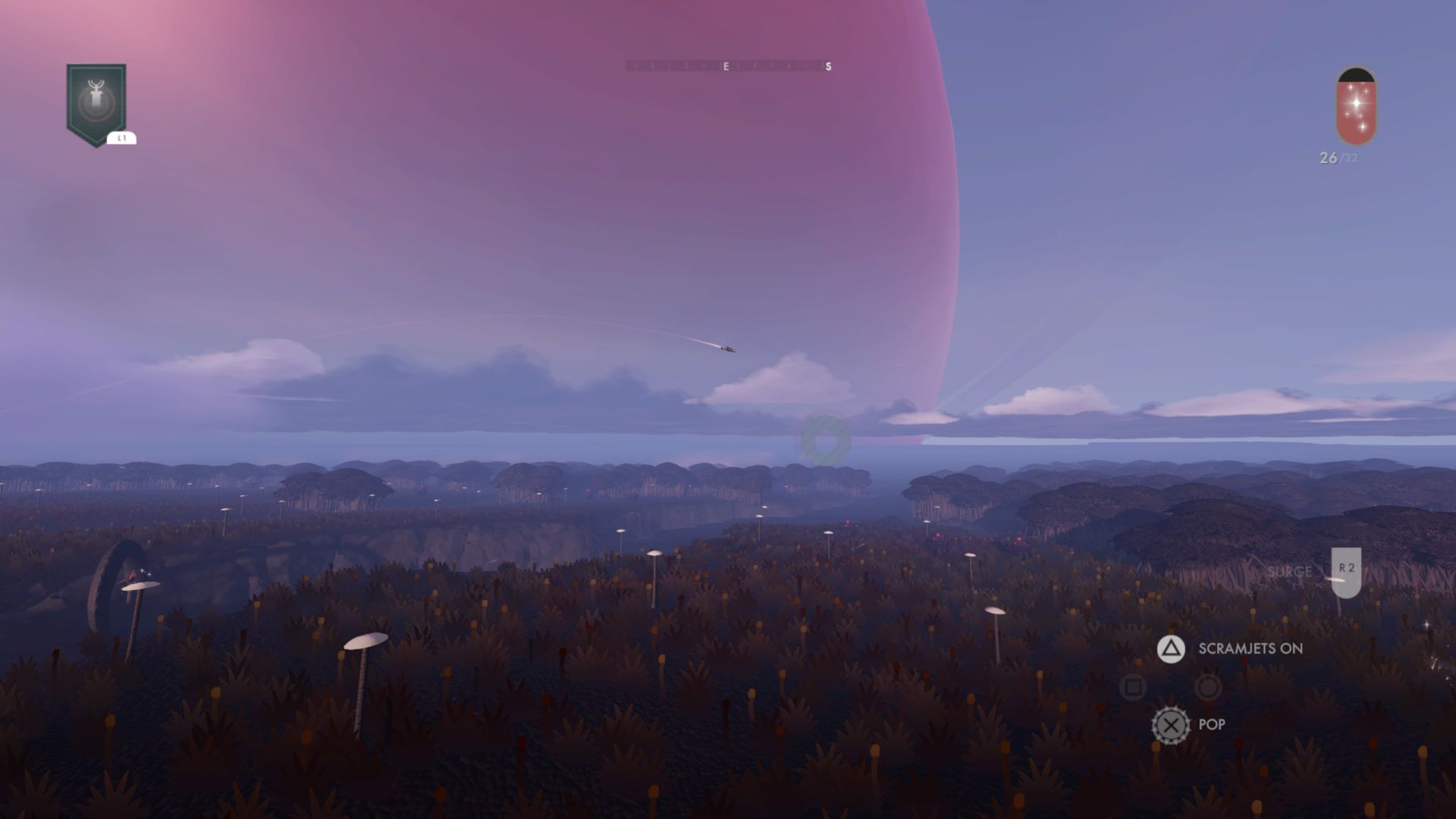 The co-creators of "JETT: The Far Shore" spent a decade making their ambitious and strange new sci-fi game, only to release it at a tough time and to mixed reviews.
Why it matters: Outright success or failure are the familiar storylines of video game development, but "JETT"'s odd creation, and the spot its developers find themselves in now can be instructive too.
"We knew we were naive," Craig D. Adams, one of the game's lead creators, told Axios about the game's long development cycle, "but we didn't necessarily know, like, OK, how naive."
He says the PC and PlayStation release is performing "within the realm of expectations" but compares it to his last game. That one: a Day One "slam dunk." This one? "Eh, it'll be a grower."
The details: "JETT" presents players with an unusual mix of strange controls, gorgeous visuals, meditative music, a distinctly slow pace and a lot of reading.
Players spend much of the game piloting a futuristic plane that skims the surface of a newly discovered planet, while a dense story about science and religion is conveyed, via subtitles, by a chatty crew of explorers.
Reviewers have called it "beautiful," "captivating" and "profound but extremely irritating."
With unusual transparency, Adams has publicly acknowledged that the roughly 10-hour game has controls that take about 12 hours to master, later telling Axios, "I may need to zipper up my mouth a bit."
(He also told us the game is akin to asking people to read Tolstoy while snowboarding, an admittedly "unresolved friction" in its design.)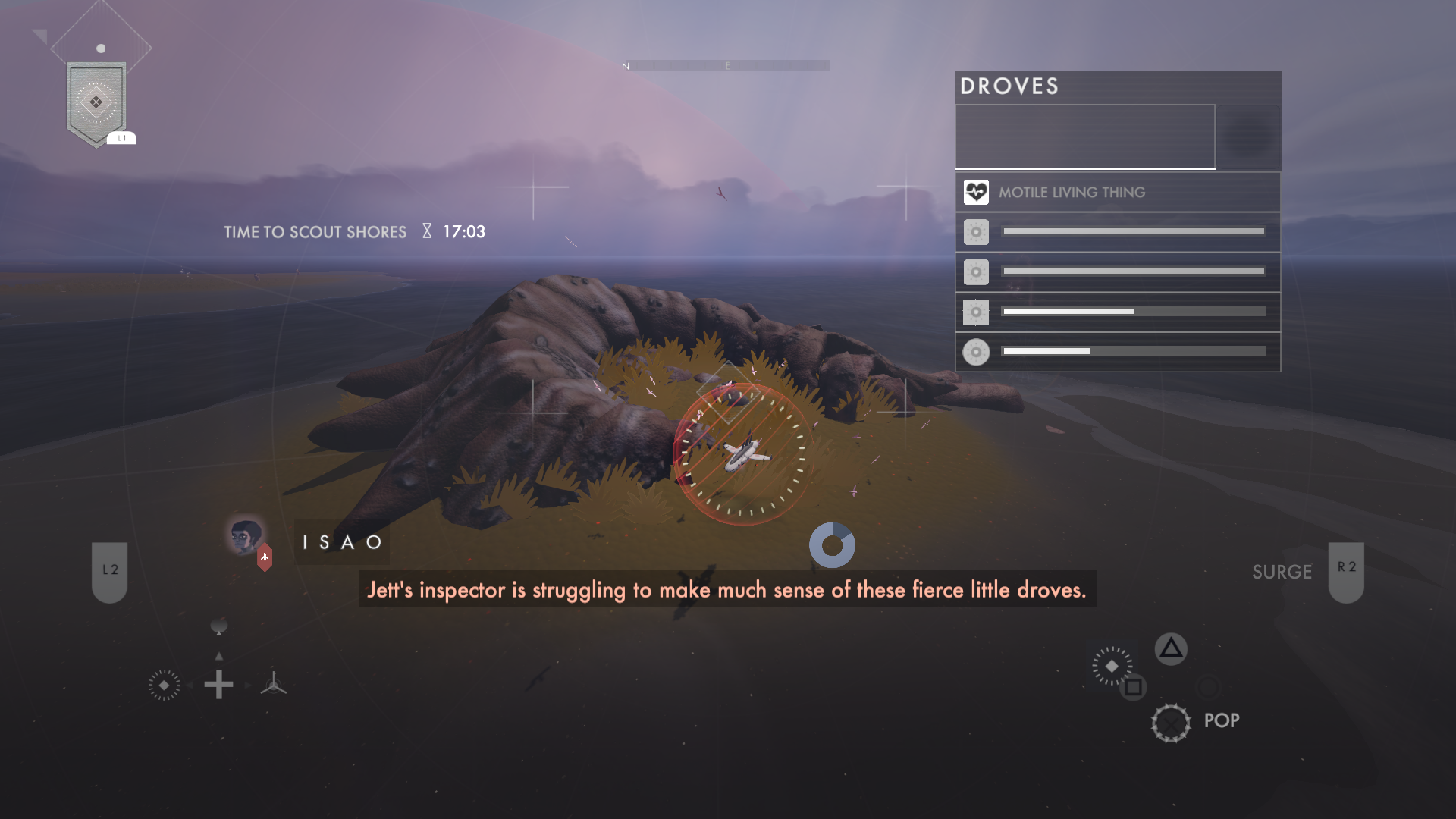 Between the lines: "JETT" was made over a decade-long stretch that locked in its best and worst qualities.
Adams conceived "JETT"'s core idea with developer friend Patrick McAllister in 2007, and in 2013 committed to making it, outlining a five-year budget for his tiny team.
Financing initially came from that "slam dunk," 2011's "Superbrothers Sword & Sworcery EP," which let Adams buy a house in the Canadian woods and budget himself C$3,000/month
As money ran low and design stretched on, he bought a weight bench, went to San Francisco to get funding, and eventually got some from Sony PlayStation and Epic Games. Why weights? "It feels like there's a certain kind of executive-level problem-solving that is maybe well-served through strength training."
Understaffed and unsure how to tie their ideas into a shippable game, the team added more pros, among them an art director who urged them to decide if the game was more about story or more about gameplay. (Adams: "I was still wishy-washy.")
"JETT" finally emerged after two years of "white knuckle" final development in an October busy with standout games:
"I wish that we had emerged at a quieter moment," Adams said.
But he calls the game a "moonshot," and says a low burn rate — most who worked on it were on contracts that have ended — allowed the game's slow start to be financially viable.
"I'm proud really of having gotten this far and to have delivered something as wildly original and ambitious," he said. "And [to have] gotten out the other end."
Go deeper