Stay-at-home stocks are imploding as the world reopens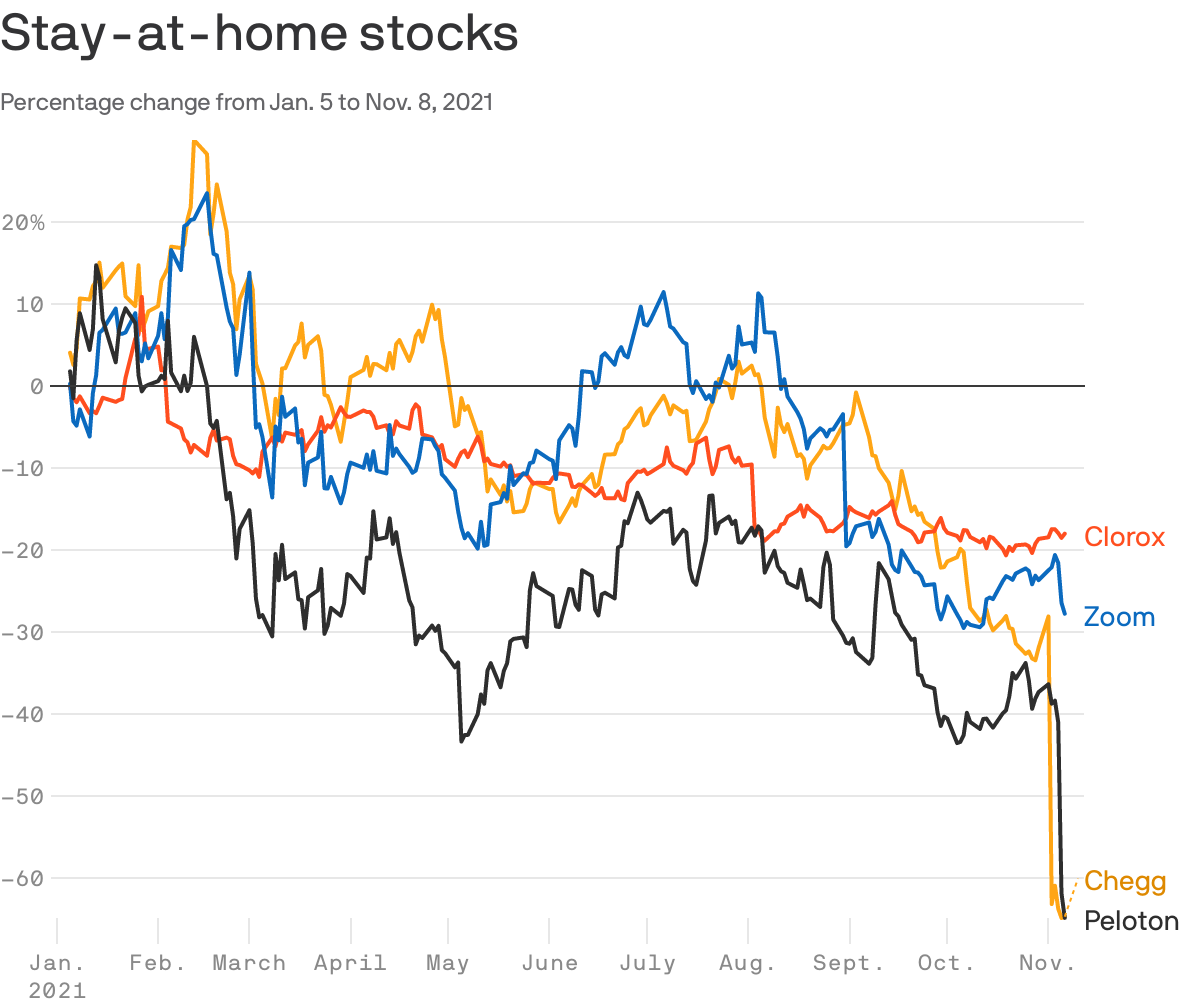 Stocks are at all-time highs. Onetime pandemic-era winners are moving sharply in the other direction.
Why it matters: Stocks move for all types of reasons. But the declines reflect a shift that's sticking: At-home workouts and remote learning are out. Travel and gyms are in.
What's happening: "Folks are saying, 'Hey you know, I'm going back to the office two days a week, perhaps I should go back to my old gym routine,'" says Ross Klein, a fund manager at Changebridge Capital, which is invested in gym chain Planet Fitness.
What's new: As the world makes bigger reopening strides, stay-at-home companies are issuing fresh warnings that the good times are behind them. The former "losers" say recovery has arrived.
Take Peloton, which said last week the average number of times users work out with their at-home equipment each month fell again — a sign people are returning to gyms (or opting not to work out at all).
That same day, Planet Fitness reported the best quarterly member growth it's ever seen this time of year. Its stock hit a record high; Peloton's shed over a third of its value.
The bottom line: Investors are figuring out whether the lockdown winners will "have the sales in the future they had when people couldn't do anything else," says Cole Smead, a portfolio manager at Smead Capital Management.
Online education platform Chegg is among the latest to signal the answer is no: It warned sales will take a hit as students return to classrooms.
Go deeper