State Farm backs Aaron Rodgers after vaccine comments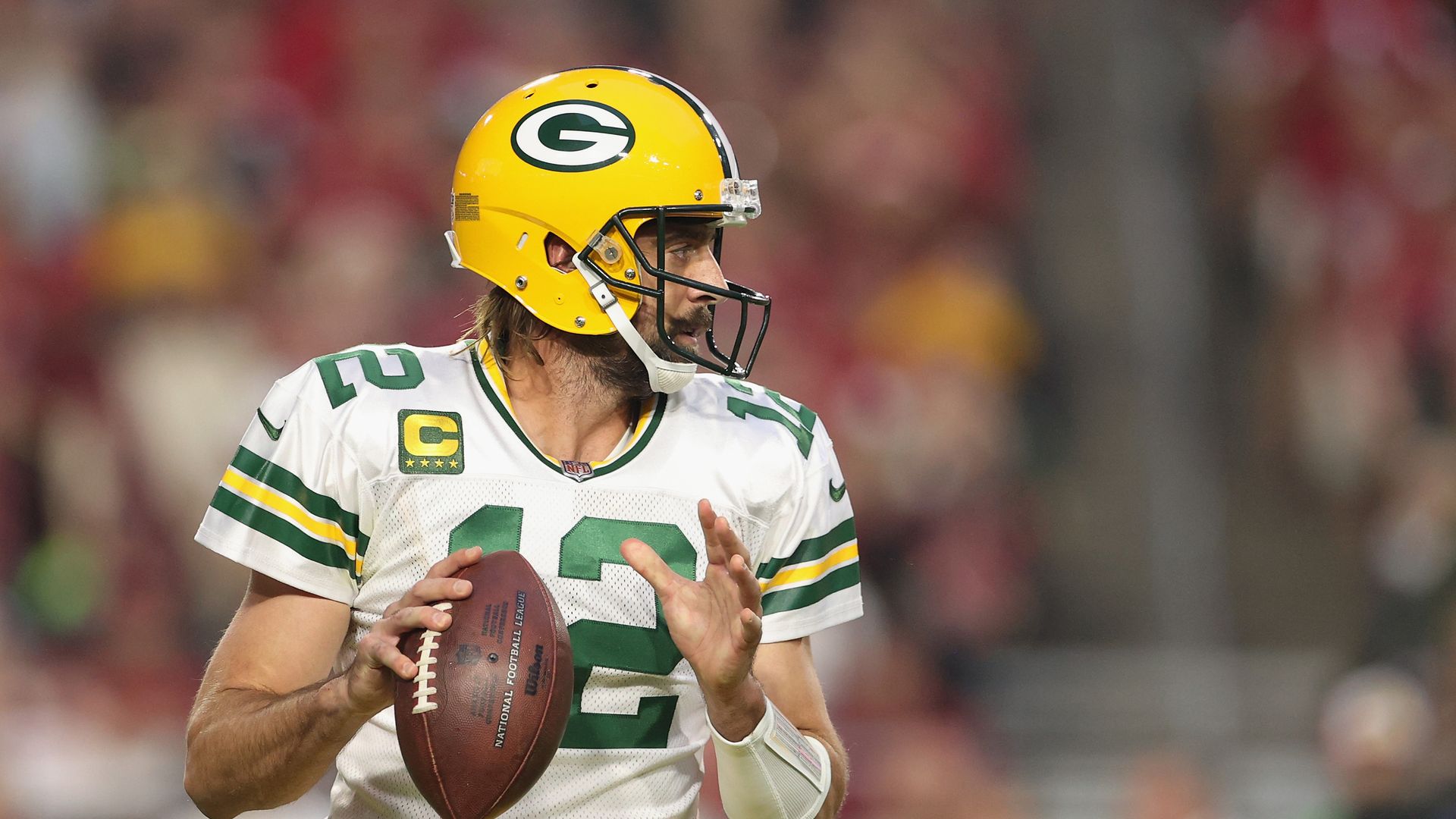 Insurance company State Farm called Green Bay quarterback Aaron Rodgers a "great ambassador" for the company on Monday and said he is allowed to have "his own personal point of view" on vaccines.
Driving the news: After testing positive for COVID-19, Rodgers confirmed on the "Pat McAfee Show" last week that he had been unvaccinated, despite previous statements that he had been "immunized."
Apex Marketing found that Rodgers was featured in only 1.5% of State Farm advertisements this weekend. Rodgers is normally featured in around 25% of ads run by the company, per the Action Network.
"We don't support some of the statements that he has made, but we respect his right to have his own personal point of view. We recognize our customers, employees, agents and brand ambassadors come from all walks of life, with differing viewpoints on many issues," the spokesperson said in a statement emailed to Axios.
The statement was first reported by USA Today.
"Our mission at State Farm is to support safer, stronger communities. To that end, we encourage vaccinations, but respect everyone's right to make a choice based on their personal circumstances."
Another sponsor, Prevea Health, ended their relationship with Rodgers following his comments, according to the Appleton Post-Crescent.
The NFL's COVID-19 protocols require unvaccinated players to follow stricter rules than vaccinated teammates, and players could be fined more than $14,000 per violation.
Go deeper