Singapore halts free COVID treatment for people "unvaccinated by choice"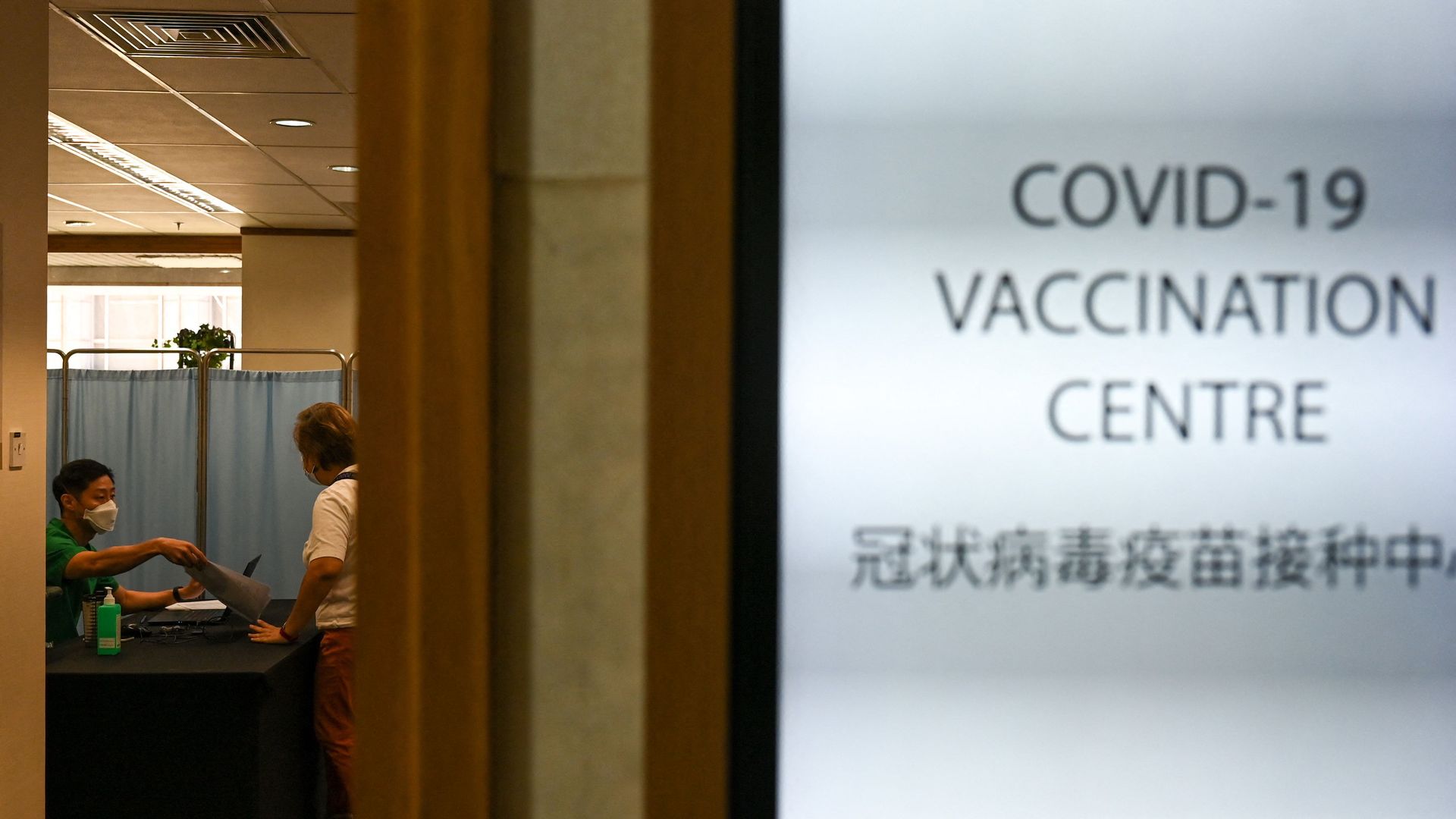 The Singaporean government will no longer cover medical bills for people who are "unvaccinated by choice" after Dec. 8, the country's Ministry of Health announced Monday.
Why it matters: "We have to send this important signal to urge everyone to get vaccinated if you are eligible," Health Minister Ong Ye Kung said at a news conference. 82.47% of Singapore's population is fully vaccinated, per Johns Hopkins University.
How it works: Singapore has one of the best health care systems in the world, and it relies on privatized medical services, according to a New York Times analysis.
Workers are also required to tuck away a portion of their salaries in health savings accounts based on varying criteria.
The government's decision to halt publicly funded treatments means hospitals will now foot the bill for unvaccinated people, who make up the bulk of new COVID cases and hospitalizations in the city-state.
Treatment costs will still be "highly supported and highly subsidized," Ong said, though he added that "our hospitals really much prefer not to have to bill these patients at all."
What they're saying: The government took on full costs for coverage to "avoid financial considerations adding to public uncertainty and concern when COVID-19 was an emergent and unfamiliar disease," the Ministry of Health said in a statement.
Now, unvaccinated people "disproportionately contribute to the strain on our healthcare resources."
Though the government will still fully cover medical bills for patients who are ineligible for the vaccine, it will begin charging the "unvaccinated by choice" on Dec. 8.
The big picture: Singapore reached a record high in new daily COVID cases and deaths in the last week of October.
Go deeper