Startup offers psychedelic-assisted mental wellness therapies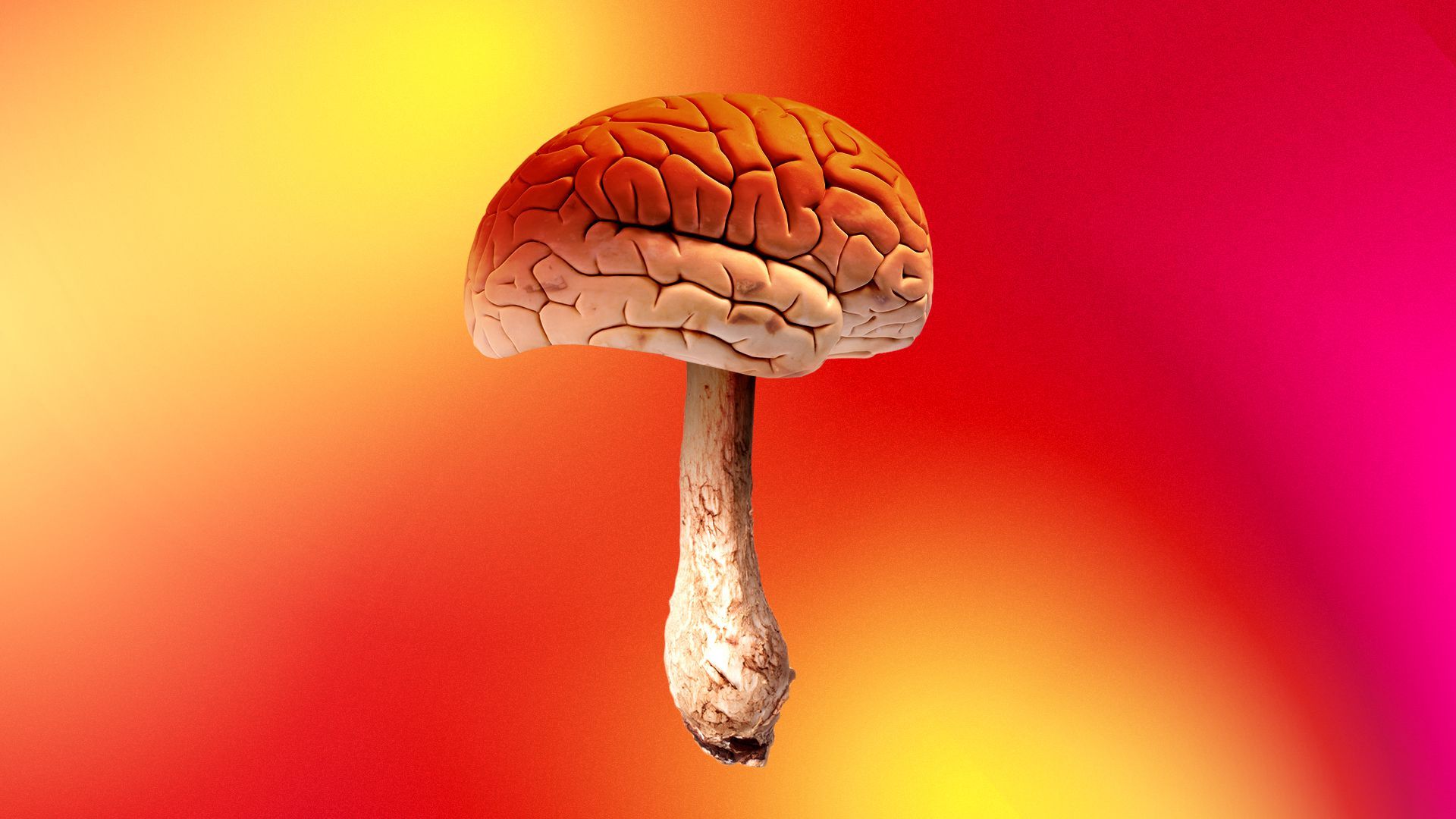 The Miami-based telemedicine startup NUE Life Health is aiming to become an early leader in combining digital mental health therapy with psychedelics and other mind-altering compounds."
Why it matters: Drugs like ketamine and psilocybin — the active ingredient in magic mushrooms — are showing real promise in addressing mental health disorders.
Access to the compounds and the specialized therapy and monitoring they require is a challenge, but using telemedicine could help.
What's happening: Wonderland: Miami, the largest psychedelic medicine conference in the U.S., gets underway this morning, featuring speakers ranging from elite psychopharmacologists to the former boxing champion Mike Tyson, who has reinvented himself as an adviser on mental health.
The size of the conference is a sign that psychedelic medicine — long consigned to the edges of science — is entering the mainstream, says Juan Pablo Cappello, the CEO and co-founder of NUE Life Health.
"There are hugely promising technologies right now combining psychedelic therapy and AI and wearables," he says.
How it works: NUE Life Health — which is currently operating in California, Texas and Florida, with plans for a nationwide expansion — is developing a digital platform that will offer at-home ketamine therapy.
Wearable devices can help provide what Cappello calls "digital phenotyping" on data points like sleep and activity that will produce patient information that goes beyond the self-reporting generally used to guide mental health therapy.
"We can assess patients when they start, to get their baseline statistics," says Zayn Hassan, NUE Life Health's chief medical officer and co-founder. "And then after each experience, we can assess them again, see how well they're doing" and tweak further treatment as needed.
NUE Life Health says it can bring down the price of ketamine treatment, which can currently cost several hundred dollars per infusion.
Background: Studies are finding increasing evidence that psychedelics like LSD and psilocybin and mind-altering drugs like ketamine or MDMA — when combined with psychotherapy — can get traction against treatment-resistant depression and anxiety, my Axios colleague Alison Snyder writes.
Esketamine, a chemical cousin of ketamine, became in 2019 the first new anti-depressant approved by the FDA in 25 years.
It's not clear how the drugs work, though one theory is they help encourage the development of neuroplasticity in the severely depressed or anxious brain.
The lack of clarity runs into terminology as well — scientists are divided on whether drugs like ketamine are really psychedelics, though treatment with it is usually classified under the "psychedelic medicine" term.
The catch: Drugs like ketamine and MDMA can be misused, and some experts worry about the safety of quickly expanding treatment.
The bottom line: Psychedelic therapy is still in its early days, but combining it with telemedicine could make it easier to scale while gathering more granular data about its effectiveness.
Go deeper