Bucks are the first NBA champion to visit White House since 2016
President Biden welcomed the Milwaukee Bucks, the NBA's 2021 champion, at the White House for a ceremony Monday, a return for a tradition that was briefly halted during the Trump administration.
The intrigue: The Bucks are the first NBA champions to visit the White House since the Cleveland Cavaliers in 2016, just two days after former President Trump was elected.
Flashback: In 2017 and 2018, the Golden State Warriors declined to visit the White House because of disagreements with Trump.
The Toronto Raptors declined to visit for similar reasons in 2019, and the COVID-19 pandemic derailed the Los Angeles Lakers' plans in 2020, per the Washington Post.
What they're saying: "You did the work on the offseason and during the grueling regular season in the playoffs down zero to against Brooklyn, and ... and [in the finals] down zero to two against Phoenix [you] never gave up. I watched, it was amazing to watch you came back," President Biden said during the ceremony.
"This is a great example that with hard work, with sacrifices, if you dedicate yourself and waking up every single day and try to get better in anything you're doing anything you love and believe in your dreams you can accomplish great things in life."
— Bucks star Giannis Antetokounmpo at the White House
In photos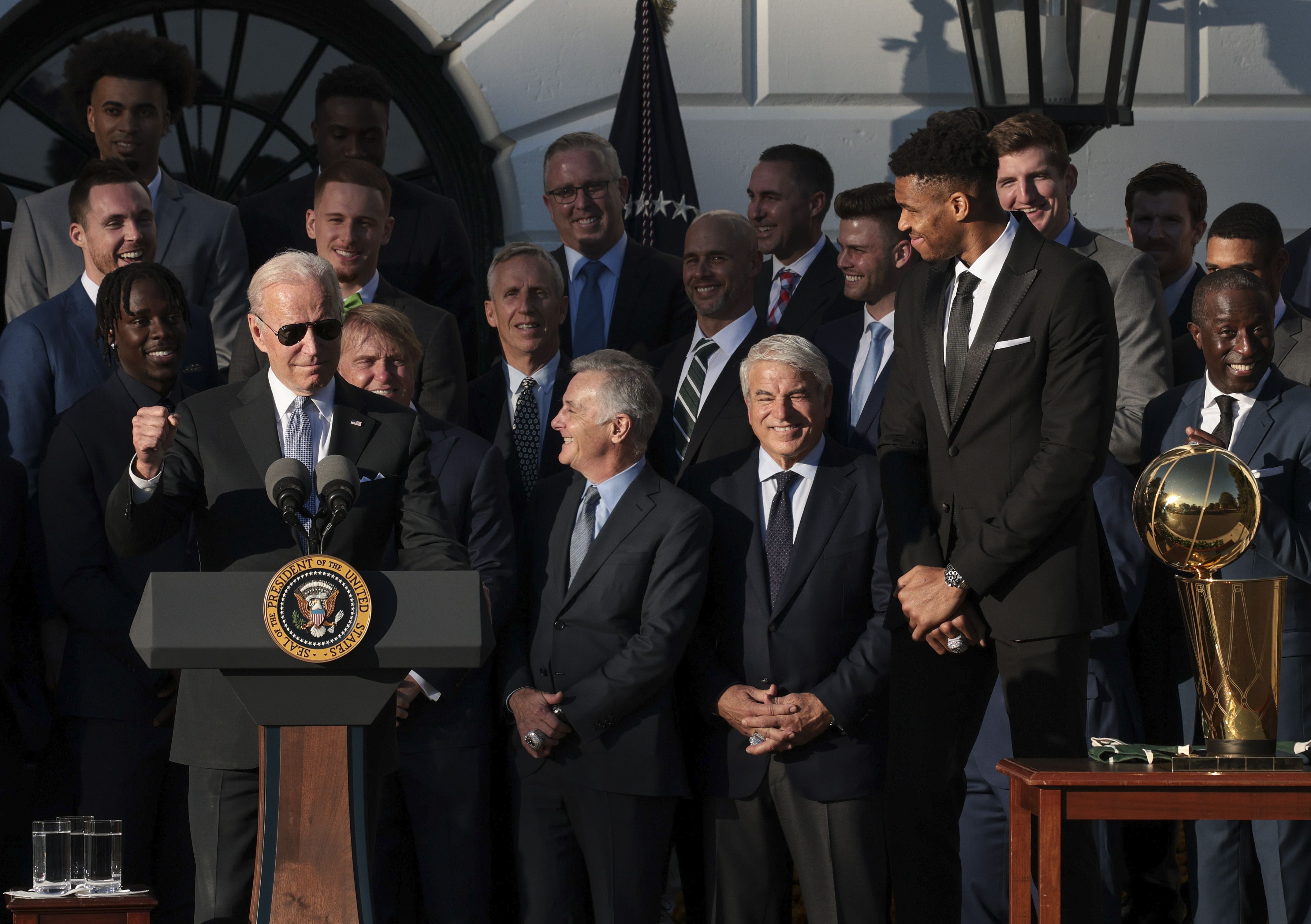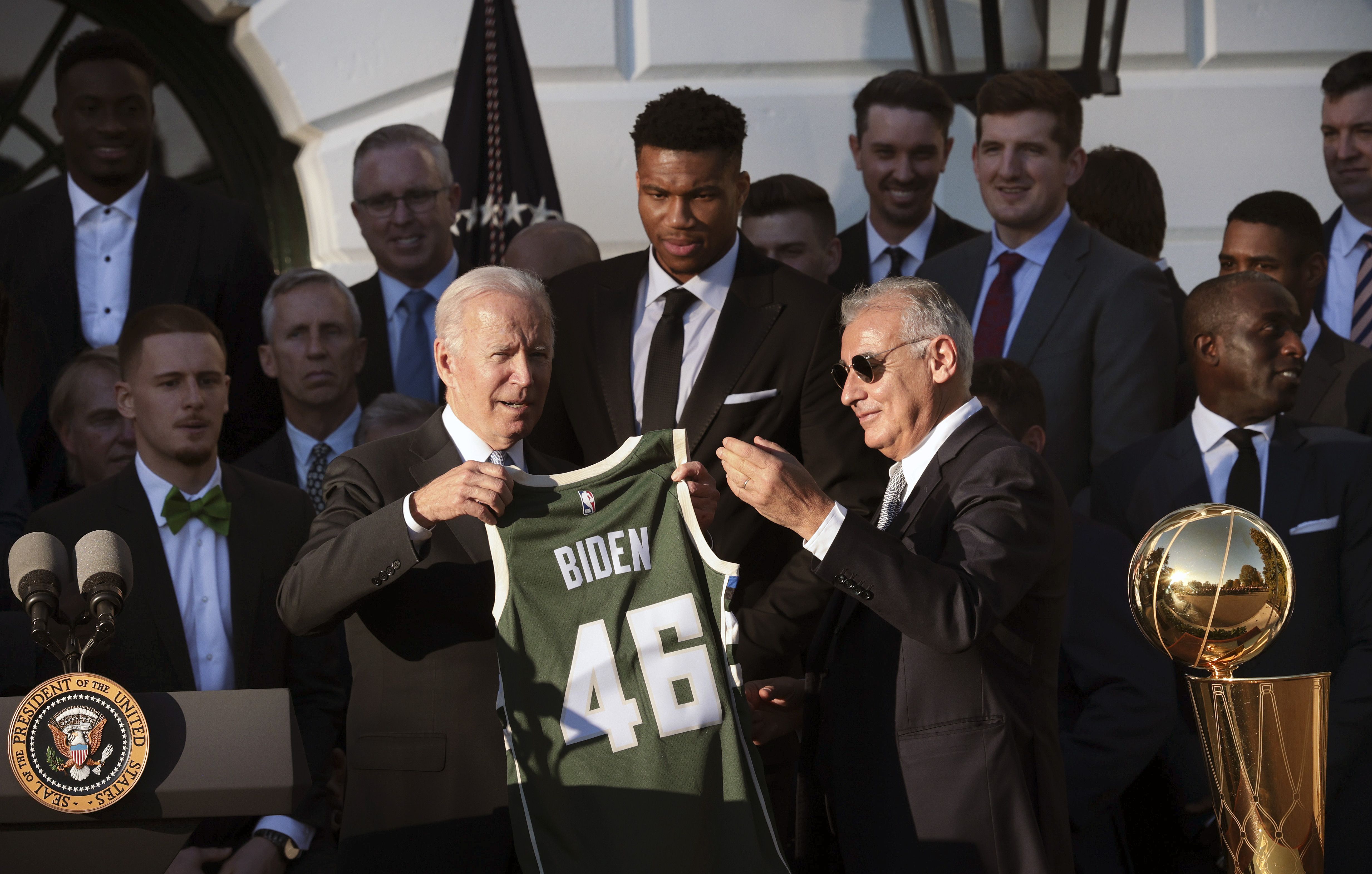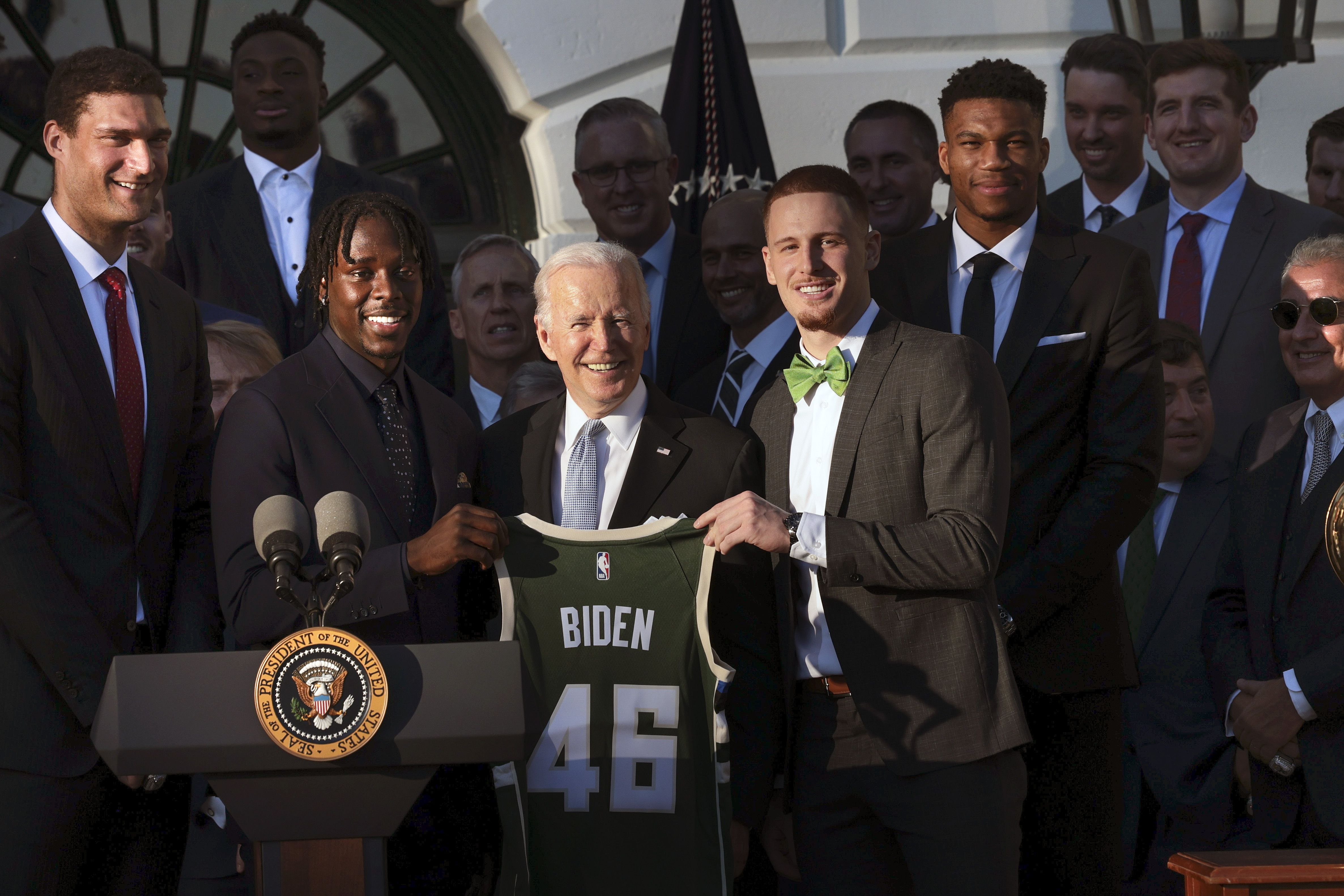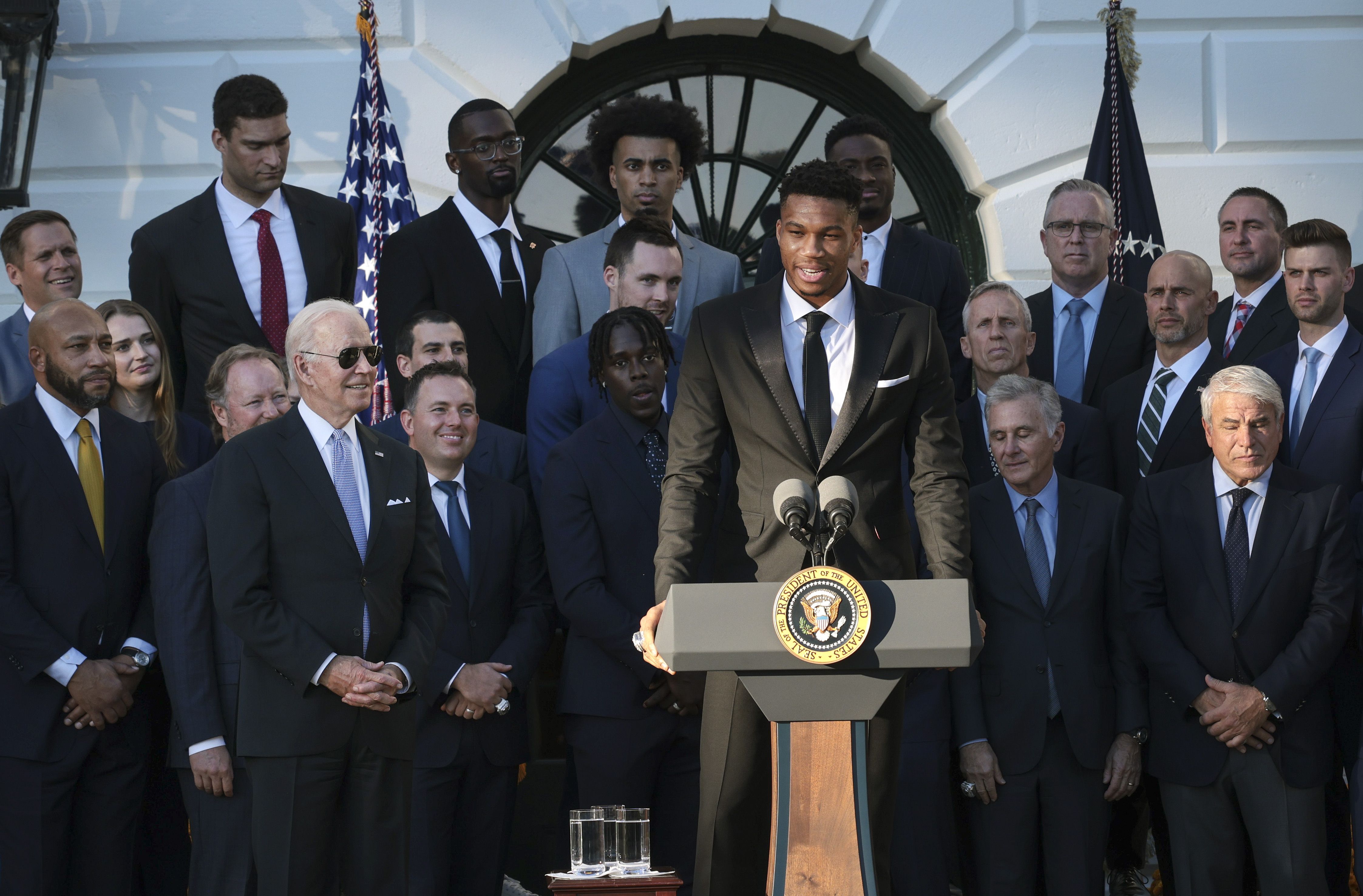 Go deeper