Biden gets a new opening to shape the Federal Reserve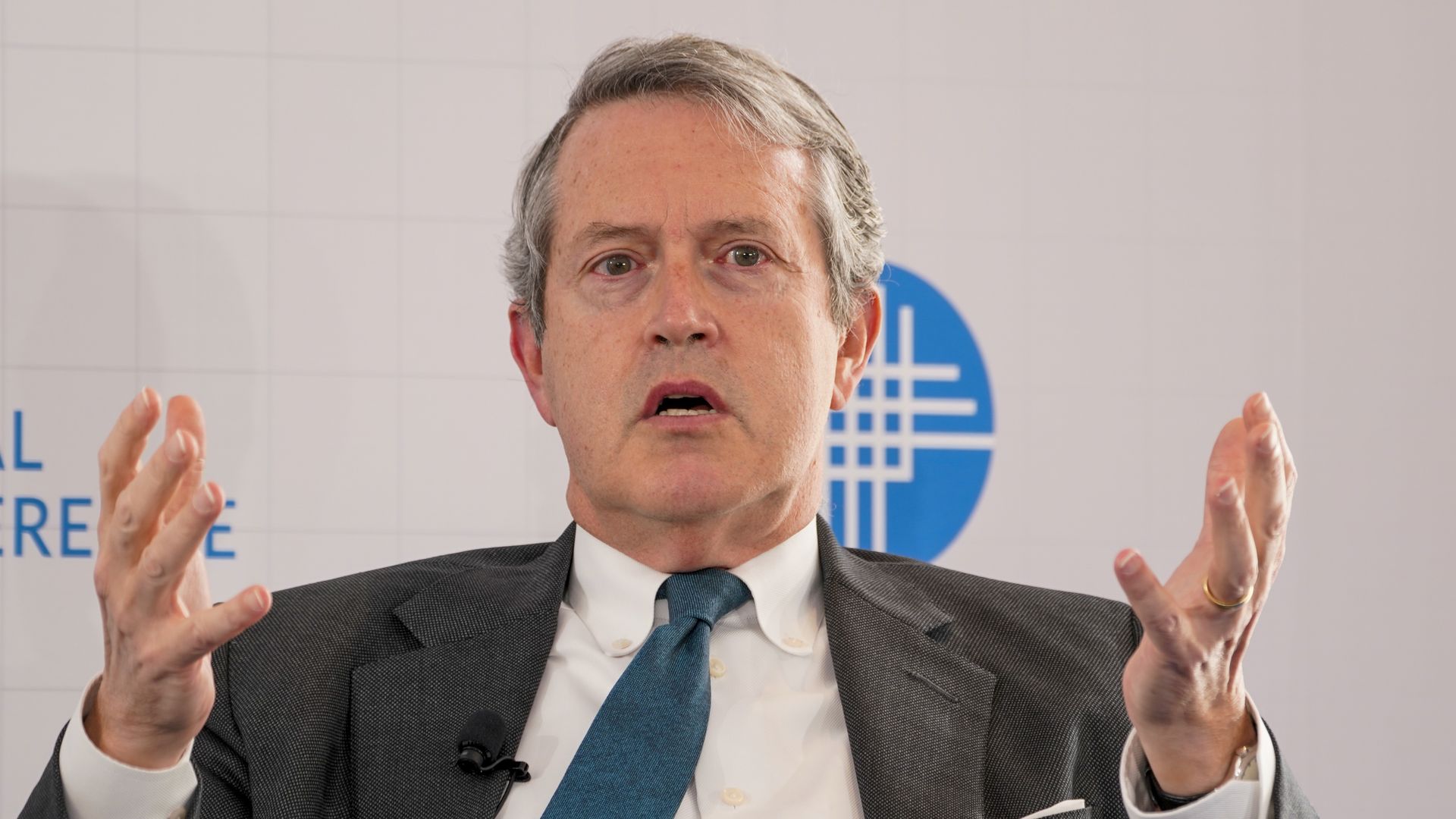 Randal Quarles, who was the Federal Reserve's vice chair for bank supervision, submitted his resignation on Monday and will step down from his post at the end of December.
Why it matters: Quarles' resignation opens up a seat on the Federal Reserve Board for President Biden to fill, giving Biden an avenue with which to shape the Fed — and a choice that could offer a clue about the president's broader vision for the central bank.
What he's saying: "It has been a great privilege to work with my colleagues on the Board, throughout the Federal Reserve System, and among the global central banking and regulatory community," Quarles wrote in his resignation letter.
The big picture: The vice chair of supervision position was created in 2010 to oversee banking but remained unfilled until Quarles' appointment by former President Donald Trump in 2017. His term as vice chair expired in October.
In addition to his role as vice chair for supervision, Quarles also served as the chair of the Fed's financial stability board, a position he will vacate on Dec. 2, per a Federal Reserve press release.
"In both positions, he played a central role in ensuring the safe operation of both the domestic and international financial systems during the stress of the COVID event," noted the press release.
Quarles' term on the Fed's Board of Governor's was not due to expire until 2032.
Go deeper: A look at the Fed's growing role
Go deeper