Capitol riot suspect allegedly seeking asylum in Belarus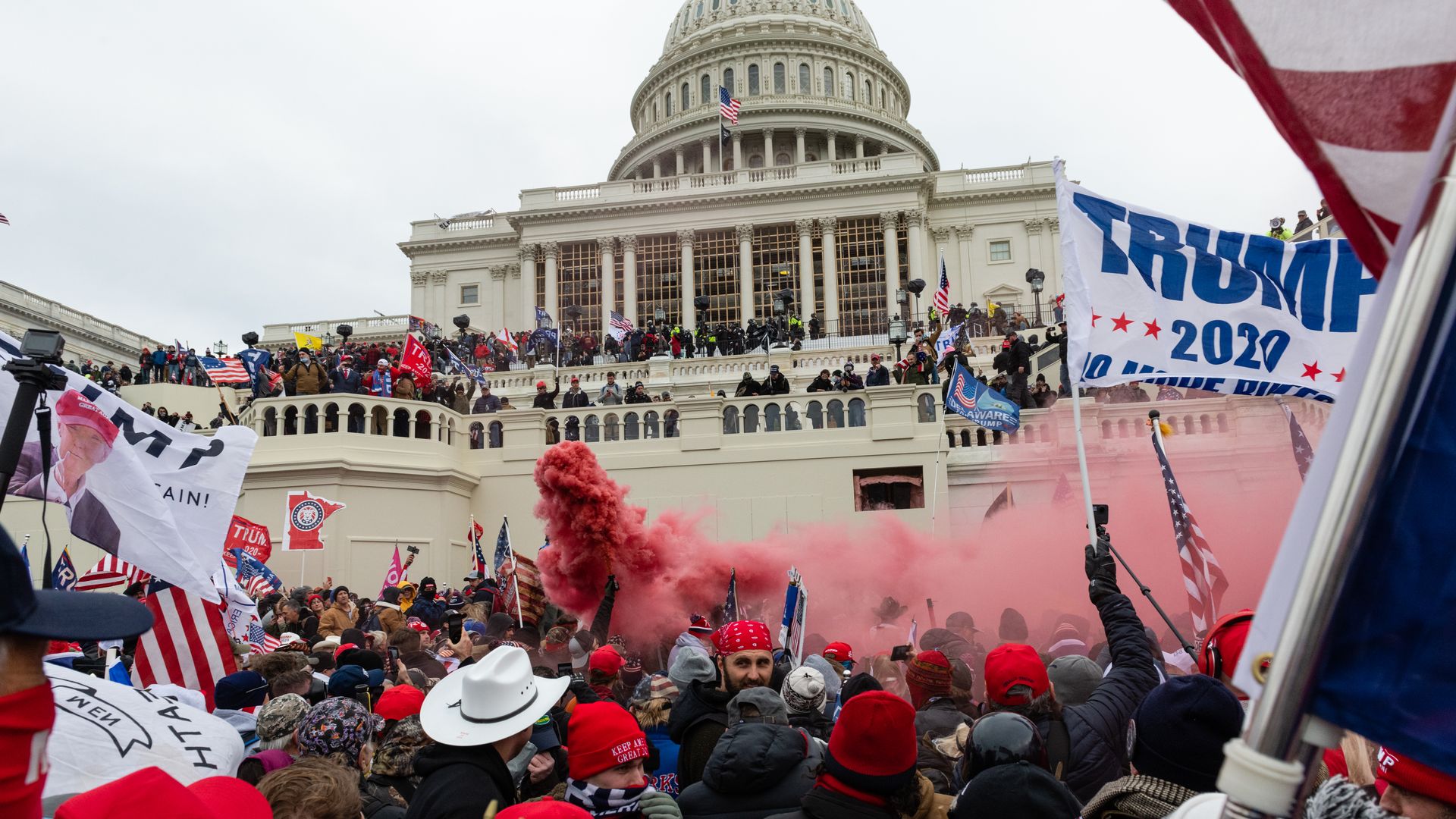 Evan Neumann, an alleged participant in the Jan. 6 Capitol riot, has fled the country and is seeking asylum in Belarus, the Washington Post reports.
Driving the news: Neumann, who is wanted in the United States on six charges related to the insurrection attempt, including counts of violent entry and disorderly conduct, appears to have sat down for an interview with Belarusian state television to discuss his departure.
Neumann, 48, of Mill Valley, Calif., told the country's state-controlled media that his lawyer had recommended he flee to Europe, adding that the charges against him were "unfounded," according to Buzzfeed.
In a segment titled "Goodbye, America!," the Belarusian news channel characterized Neumann as a "simple American whose shops were burned by Black Lives Matter activists," per the Post.
A preview of the interview was aired Monday and the full interview will broadcast Wednesday, per the Post.
The big picture: Belarus does not have an extradition treaty with the United States, Buzzfeed noted. The Belarusian border guard detained Neumann in August. It is not yet clear if he will be returned to the U.S.
Before Neumann fled, prosecutors asked a judge to unseal the case, saying the government has reason to believe that he "is already aware he is being investigated... and is actively attempting to evade arrest."
Neumann managed to evade authorities by flying to Europe "under the guise of a business trip," per Buzzfeed.
Go deeper