Surgeon general: Biden administration "prepared to defend" vaccine mandate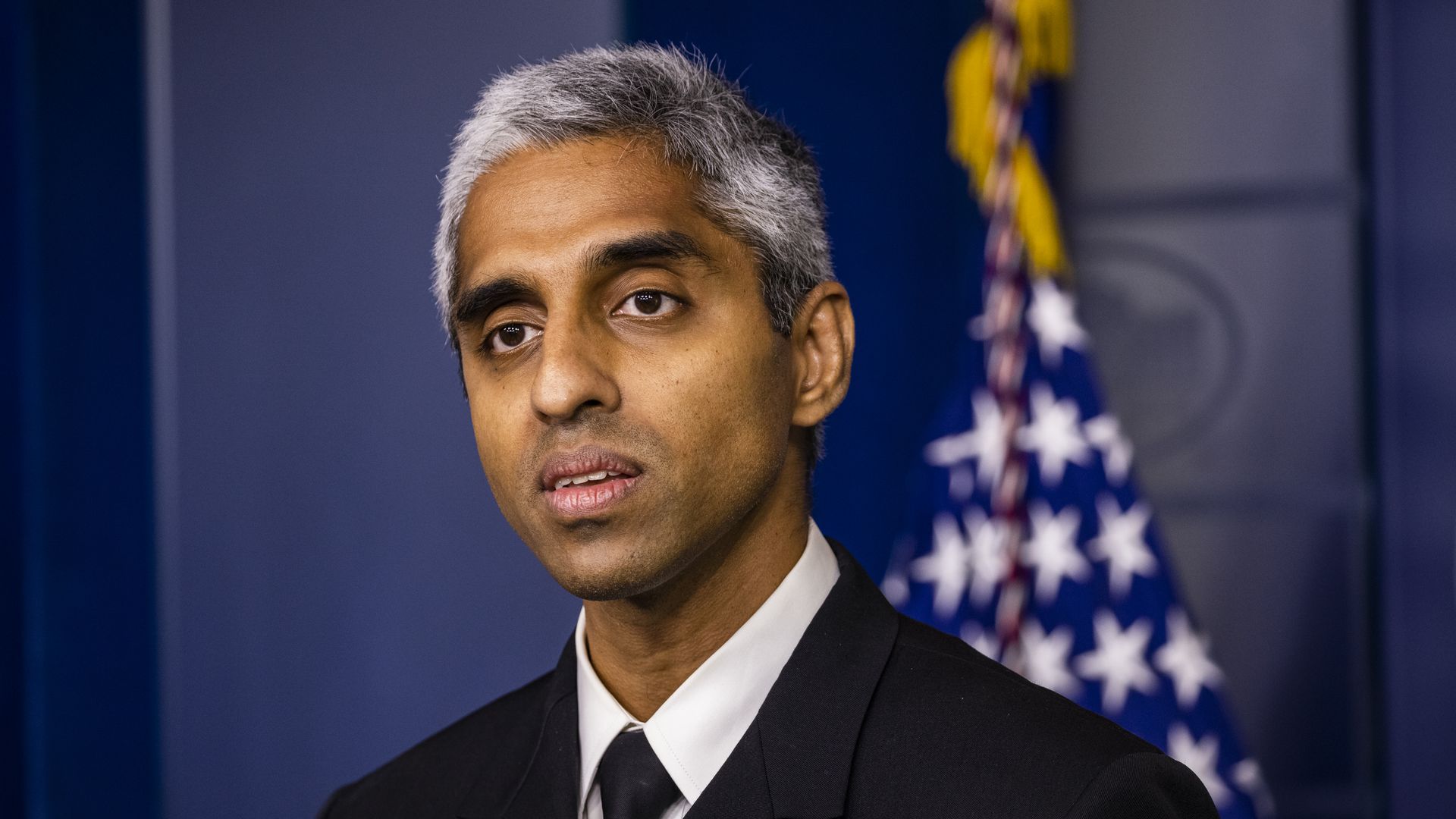 Surgeon General Vivek Murthy took to ABC's "This Week" on Sunday to defend the Biden administration's plan to institute a vaccine mandate for companies with more than 100 workers, calling the measure "appropriate and necessary," and adding that the administration is prepared to fight legal challenges to implementation.
Why it matters: The vaccine mandate is already facing a plethora of such legal hurdles. A three-judge panel on the 5th U.S. Circuit Court of Appeals on Saturday stayed enforcement of the private-employer vaccine mandate in an unsigned order that cited "grave statutory and constitutional issues."
In addition, more than 15 states across the country have filed lawsuits against the Biden administration over the vaccine mandate.
State of play: Last week, the administration announced that employers with more than 100 employees must ensure their workers are fully vaccinated or tested weekly by Jan. 4 or face federal fines starting at nearly $14,000 per violation.
What they're saying: "The president and the administration wouldn't have put these requirements in place if they didn't think that they were appropriate and necessary, and the administration is certainly prepared to defend them," Murthy said.
Murthy added that vaccine mandates to protect the population have a long historical precedence.
"It's important we take every measure possible to make our workplaces safer," he added. "It's good for people's health, it's good for the economy, and that's why these requirements make so much sense."
Go deeper