Warner: Va. election "might have been different" if infrastructure bill passed earlier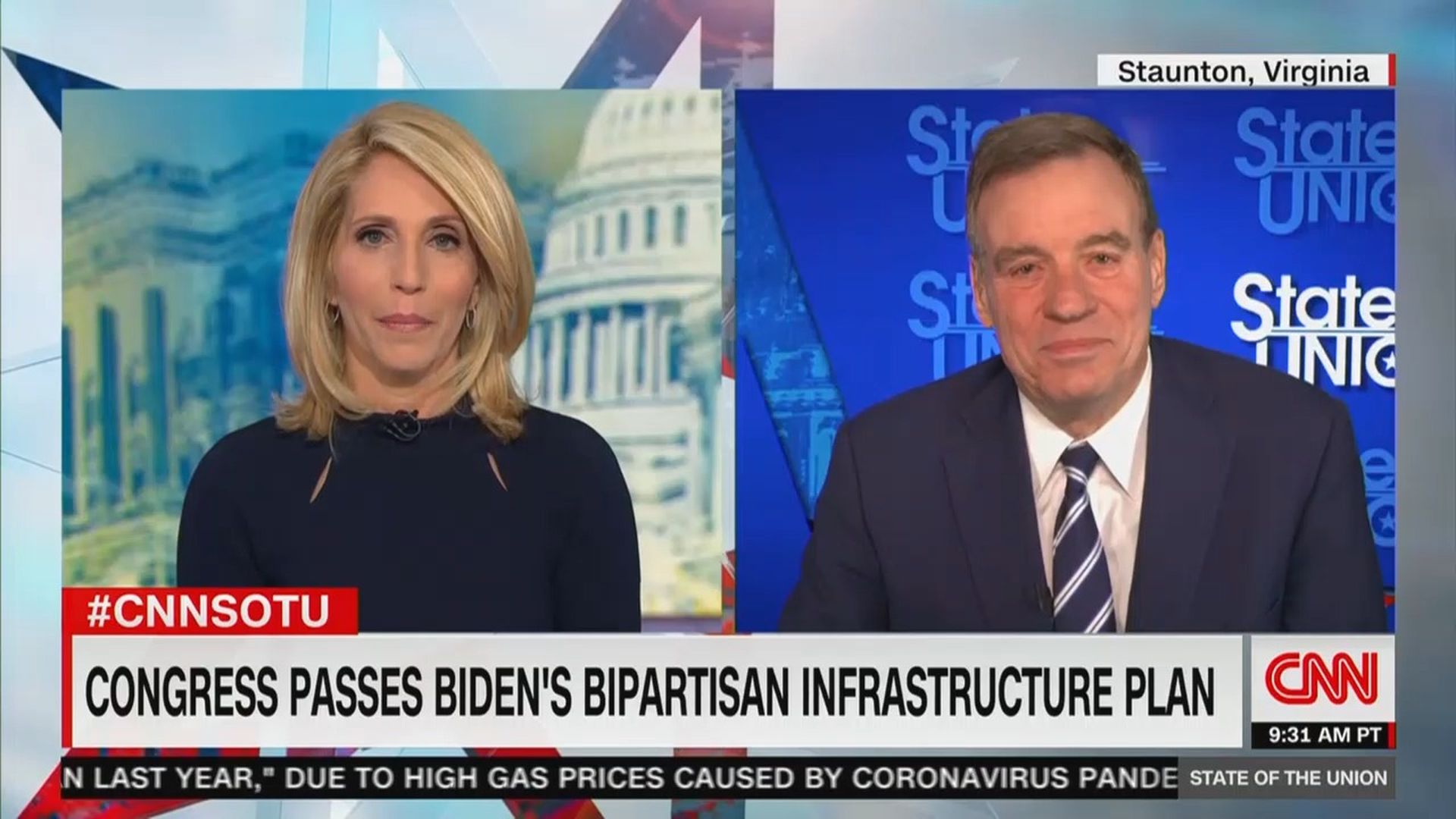 Sen. Mark Warner (D-Va.) on Sunday said that the outcome of Virginia's gubernatorial election "might have been different," if Congress had passed the $1.2 trillion bipartisan infrastructure bill sooner.
Why it matters: Warner's remarks on CNN's "State of the Union" come amid a broader look back at what led to the Republican Party's key wins last week.
Following the off-year elections, President Biden acknowledged that stalled legislation may have contributed to disappointing results, adding that the Democratic Party needs to "produce for the American people."
Warner also said that GOP candidates have "stirred up the cultural pot" to win elections, saying that "I think Glenn Youngkin touched a nerve that was felt in Virginia."
What they're saying: "The House could have passed it in August. We could have spent the last three months going around Virginia talking about clean water systems," Warner told host Dana Bash.
"I think, if we could have been talking about that win and showing the kind of job creation that actually has been taking place, things might have been different," he added.
Go deeper