Houston authorities investigating deadly crowd surge at Astroworld festival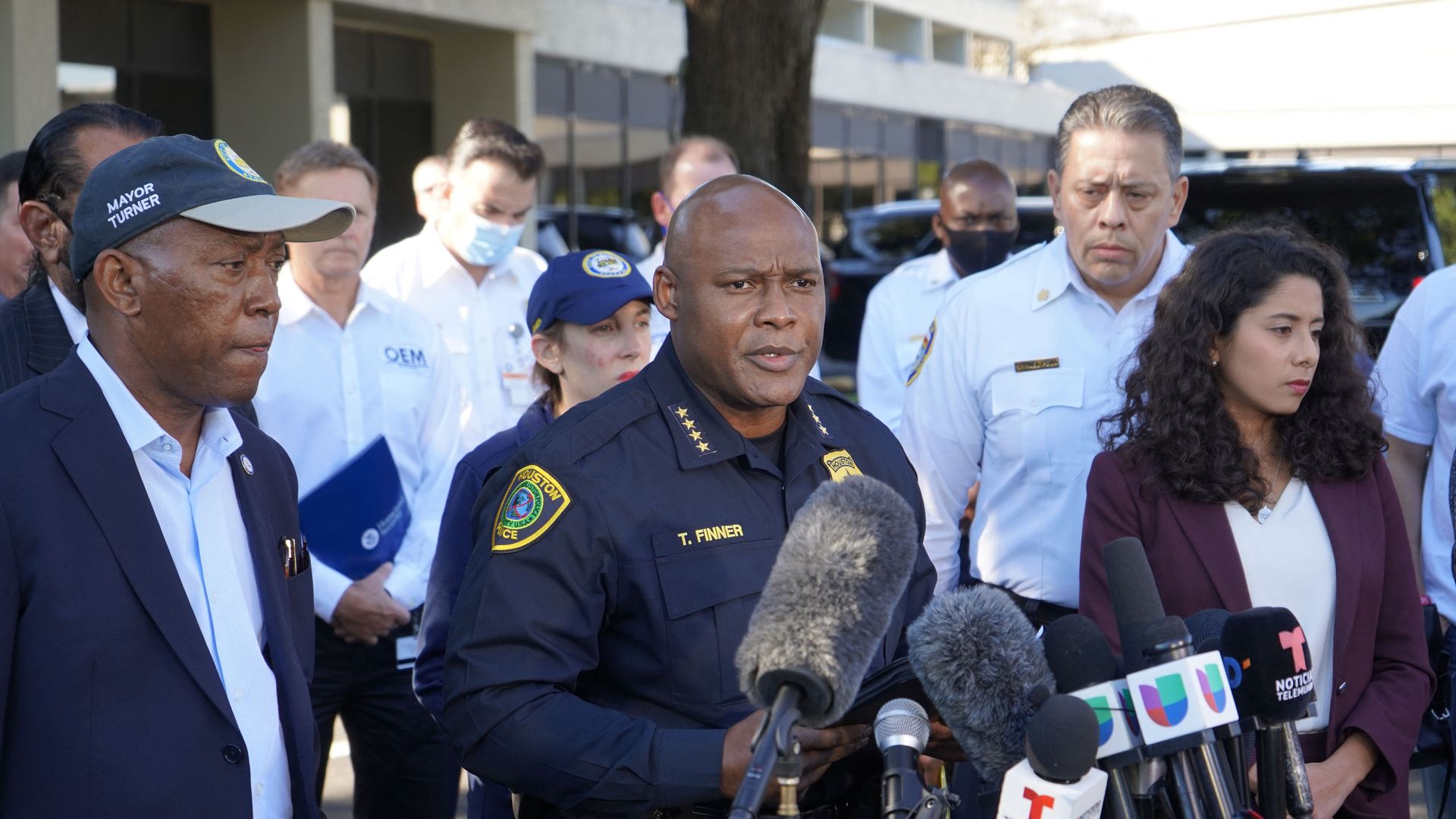 Authorities in Houston have launched a criminal investigation into the deadly stampede at the Astroworld music festival, where at least eight people died and hundreds more were injured, Washington Post reports.
Details: The crowd surge, which officials described as a "mass casualty incident," happened just after 9pm local time as rapper Travis Scott performed.
About 50,000 people were believed to be in attendance on day one of the sold-out festival, according to Houston fire chief Sam Peña.
Police are also looking into reports that concertgoers injected drugs into an officer who had been trying to restrain them, Houston Police Chief Troy Finner said at a press conference, per the Washington Post.
What they're saying: "This is now a criminal investigation that's going to involve our homicide division as well as narcotics, and we're going to get down to the bottom of it," Finner said.
"A lot of narratives out there right now. A lot of them," he added. "We just ask that y'all give us time to do a proper investigation."
Harris County Judge Lina Hidalgo called for an "objective, independent investigation as to what went on and how it could have been prevented," per Washington Post.
"Live Nation and Astroworld put together plans for this event — a security plan, a site plan — that they were at the table with City of Houston [agencies] and Harris County's NRG Park," Hidalgo said. "And so perhaps the plans were inadequate, perhaps the plans were good but they weren't followed, perhaps it was something else entirely."
Scott in videos posted on his Instagram story said he is working with the city, police and fire departments to find out what happened.
Go deeper