Professors sue University of Florida after being barred from testifying in voting rights case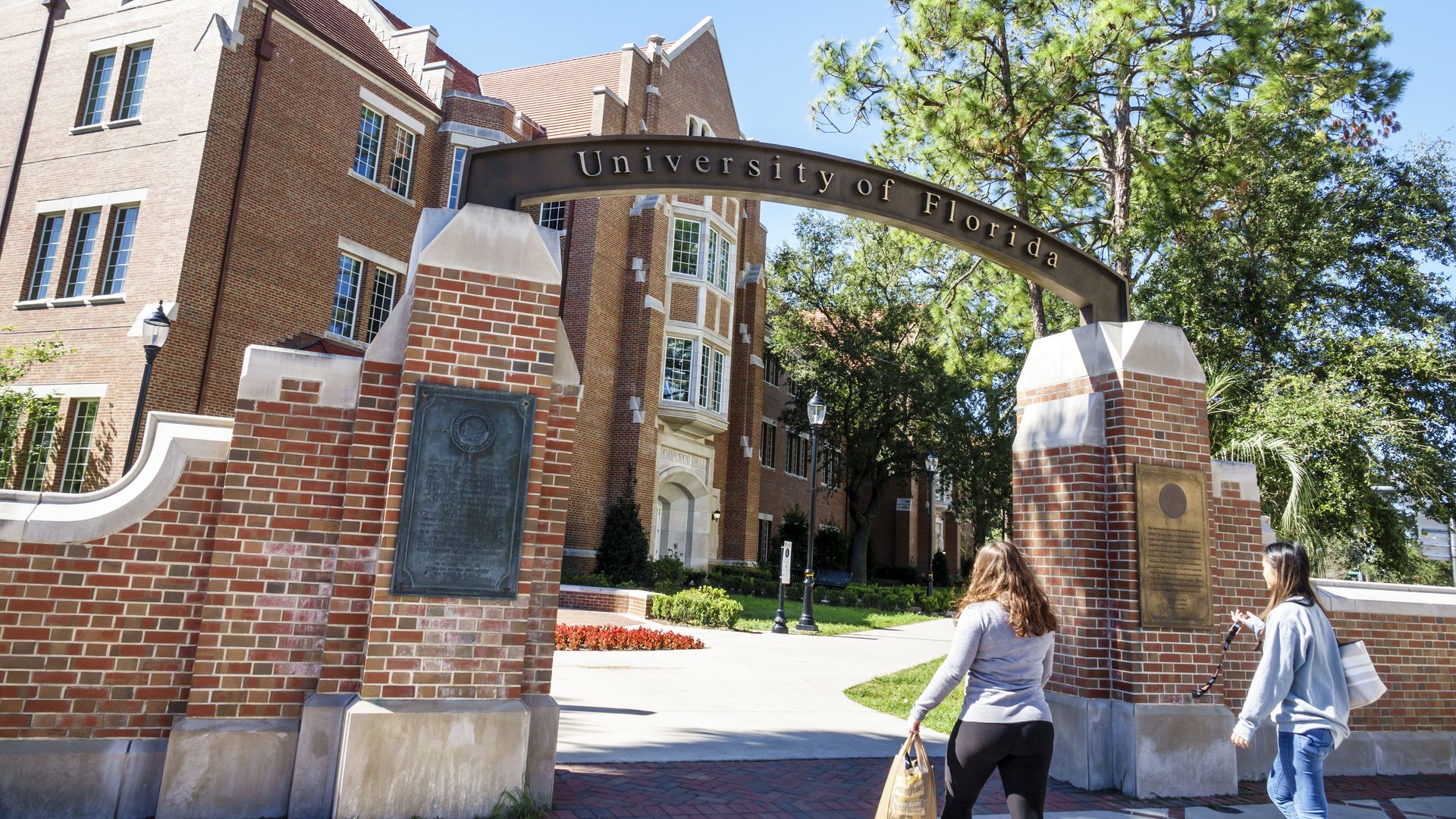 Three University of Florida professors who were barred from providing testimony in a case to overturn the state's new voting law filed a lawsuit against the university on Friday.
The big picture: Dan Smith, Michael McDonald and Sharon Austin allege in the lawsuit that their First Amendment rights were violated and are asking the court to nullify the school policy that led to a "stifling of faculty speech against the state," according to the Tampa Bay Times.
The state hasn't "prohibited testimony by professors at public universities that favor its viewpoint," the lawsuit says, per the Times.
The professors are also asking the court to "permanently bar the university from limiting their outside work on matters opposing the state's interests," writes the New York Times.
Faculty members were not employed "to be mouthpieces for a particular administration's — or any administration's — point of view," the lawsuit reads.
Driving the news: On Friday, the University of Florida announced that it would reverse its decision to bar the professors from providing testimony for plaintiffs disputing a new voting law that Gov. Ron DeSantis signed in May.
The voting law limits the use of ballot drop boxes and requires voters to request absentee ballots and more.
The university received backlash from its own faculty, Florida politicians and academics across the country for barring the professors from providing testimony, per the Miami Herald.
Go deeper